Timing & Signal Conditioning
Extensive portfolio of products including, but not limited to High-Performance Clock Generators, Programmable Clocks, Clock Distribution Components, Drivers, and Signal Conditioning devices such as Redrivers and Retimers for High-Speed interfaces serving USB, DisplayPort, HDMI, and PCIe protocols.
Products
Clock & Data Distribution
For clock and timing trees, and data distribution trees, ON Semiconductor supplies high frequency, differential devices based on Emitter Coupled Logic (ECL), which provides superior jitter and skew; and single-ended CMOS devices. Devices are available in the PureEdge™, GigaComm™, ECLinPS MAX™, ECLinPS Plus™, ECLinPS Lite™, ECLinPS™, and MECL-10KH™/MECL-100KH™ families.


Clock Generation
Devices for clock generation and synthesis, including XO and VCXO clock modules, PLL clock generators, phase/frequency detectors, VCOs, zero delay buffers, and spread spectrum EMI reduction clocks.


Tools
Product Recommendation Tool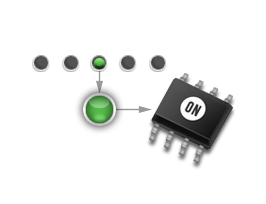 Device recommendations based on system-level requirements
Interactive Block Diagrams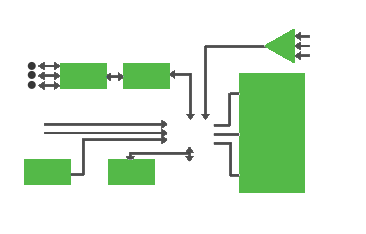 Build a customized list of products to complete your design