The document you are trying to download is gated.
Log into MyON to proceed.
MC33063A: Buck / Boost / Inverting Regulator, Switching, 1.5 A
The MC34063A Series is a monolithic control circuit containing the primary functions required for dc-to-dc converters. These Buck Boost Inverting Switching Regulators consist of an internal temperature compensated reference, comparator, controlled duty cycle oscillator with an active current limit circuit, driver and high current output switch. This series was specifically designed to be incorporated in Step down (Buck), Step up (Boost) and Voltage-Inverting applications with a minimum number of external components. Refer to Application Notes AN920A/D and AN954/D for additional design information. The MC33063 is an extended temperature version. The NCV33063 is an extended temp version for automotive.
Features
Benefits

Operation from 3.0 V to 40 V Input

Wide input voltage range usable for many applications

<100uA Collector Off-State Current

Adjustable current limit provides improved protection

Output Switch Current to 1.5 A

Large 1.5A peak current capability provides up to ~1A of average current output

Output Voltage Adjustable

External resistor divider for various output voltage options

Frequency Operation to 100 kHz

Optimize frequency for size or efficiency

Accurate system level performance

Exposed pad package allows for higher output current and improved thermal performance

MC33063A = -40 to +85degC

MC33063AV / NCV33063A = -40 to +125degC
Applications
End Products

For Higher Switching Frequency See NCP3063
For Dedicated ENABLE Pin and Higher Switching Frequency See NCP3064
Fan Controller
DC-DC Power Supply
For DFN package see MC33063MNTXG

Cigarette Lighter Adapter (CLA)
Power Supply
Technical Documentation & Design Resources
Case Outline
MC33063ADG
Active
MC33063A, TA= -40°C to 85°C
SOIC-8
751-07
1
260
Tube
98
$0.2309
MC33063ADR2G
Active
MC33063A, TA= -40°C to 85°C
SOIC-8
751-07
1
260
Tape and Reel
2500
$0.2107
MC33063AP1G
Active
MC33063A, TA= -40°C to 85°C
PDIP-8
626-05
NA
Tube
50
$0.2943
MC33063AVDG
Active
MC33063A, TA= -40°C to 125°C
SOIC-8
751-07
1
260
Tube
98
$0.3024
MC33063AVDR2G
Active
MC33063A, TA= -40°C to 125°C
SOIC-8
751-07
1
260
Tape and Reel
2500
$0.3163
MC33063MNTXG
Obsolete
MC33063A, (Halide Free)
DFN-8
488AF
1
260
Tape and Reel
4000
MC33063AD
Obsolete
MC33063A
SOIC-8
751-07
1
235
Tube
98
| | | |
| --- | --- | --- |
| Market Leadtime (weeks) | : | 2 to 4 |
| FutureElectronics (2020-08-19 00:00) | : | >1K |
| ON Semiconductor (2020-09-02 00:00) | : | 20,482 |
| Avnet (2020-08-19 00:00) | : | >1K |
| | | |
| --- | --- | --- |
| Market Leadtime (weeks) | : | 17 to 20 |
| PandS (2020-09-14 00:00) | : | <1K |
| FutureElectronics (2020-08-19 00:00) | : | >10K |
| | | |
| --- | --- | --- |
| Market Leadtime (weeks) | : | 4 to 8 |
| Avnet (2020-08-19 00:00) | : | <1K |
| FutureElectronics (2020-08-19 00:00) | : | >1K |
| | | |
| --- | --- | --- |
| Market Leadtime (weeks) | : | 2 to 4 |
| Avnet (2020-08-19 00:00) | : | <100 |
| ON Semiconductor (2020-09-02 00:00) | : | 7,252 |
| FutureElectronics (2020-08-19 00:00) | : | >1K |
| | | |
| --- | --- | --- |
| Market Leadtime (weeks) | : | Contact Factory |
| FutureElectronics (2020-08-19 00:00) | : | >1K |
| | | |
| --- | --- | --- |
| Market Leadtime (weeks) | : | Contact Factory |
| | | |
| --- | --- | --- |
| Market Leadtime (weeks) | : | Contact Factory |
Product
Description
Pricing ($/Unit)
Compliance
Status
Topology
Control Mode
VCC Min (V)
VCC Max (V)
VO Typ (V)
IO Typ (A)
Efficiency (%)
fSW Typ (kHz)
Package Type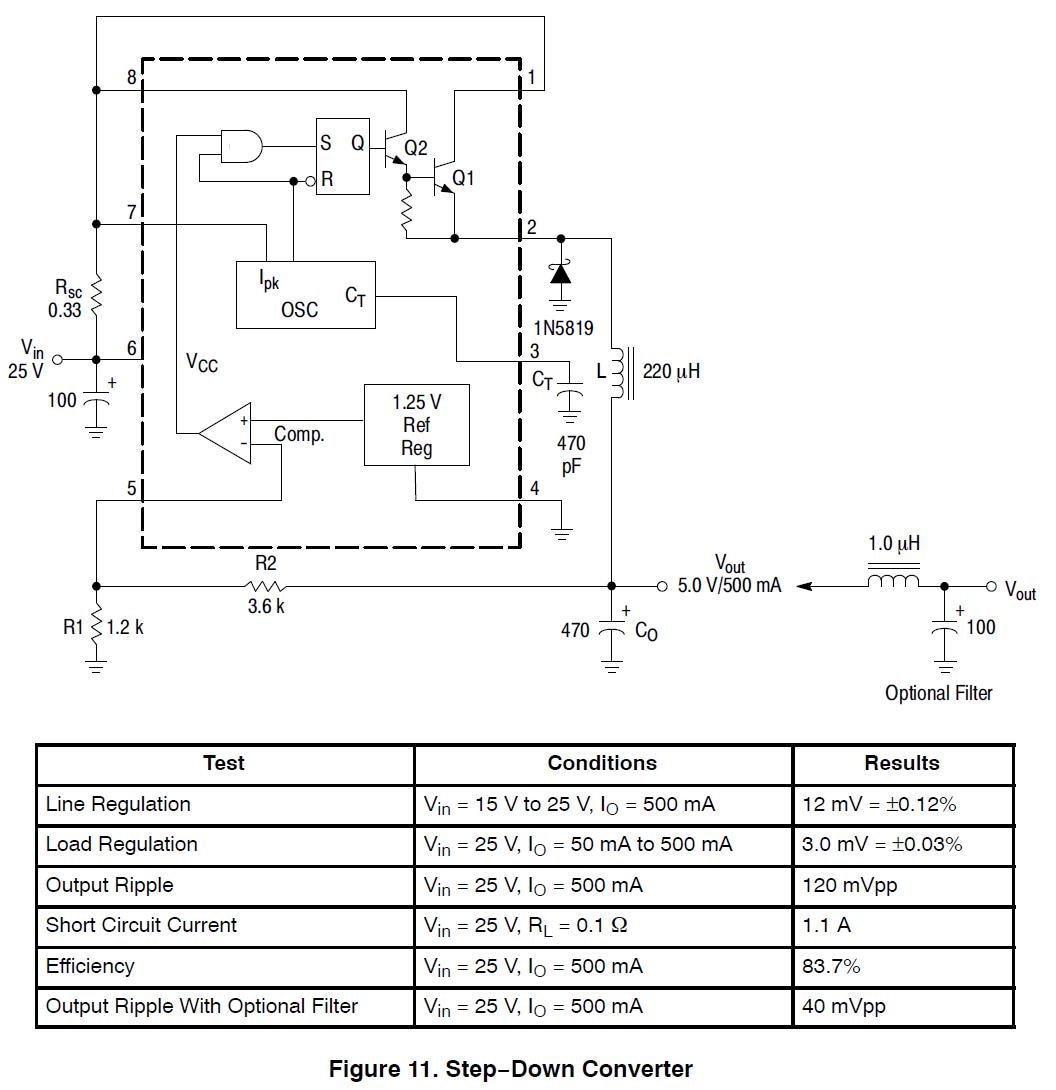 Associated Products
Do you need a device with: