NCP1611: Power Factor Controller, Enhanced, High Efficiency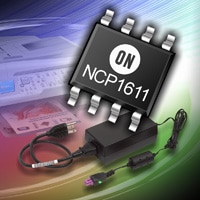 The NCP1611 is active power factor corrected (PFC) controller specifically designed for use as a boost preconverter in ac-dc adapters, flat TVs, lighting ballasts and other medium powered offline applications. The controller is based on an innovative Current Controlled Frequency Foldback(CCFF) method. In this mode, the circuit classically operates in Critical conduction Mode (CrM) when the inductor current exceeds a programmable value. When the current is below this preset level, the NCP1611 linearly reduces the frequency down to about 20 kHz when the current is at a null. CCFF maximizes the efficiency at both nominal and light load. In particular, the standby losses are reduced to a minimum. The controller features a robust suite of protection features to properly handle an array of power supply operating and fault conditions.
Features
Benefits

Critical Conduction mode with current controlled frequency foldback

Optimizes conversion efficiency across load range

Dynamic Response Enhancer

Improved transient response for line and load steps

Soft Overvoltage Protection (S-OVP)

Reduces accoustic noise and stress in the even of an overvoltage fault

-500 mA/+800 mA Drive Capability

High drive to support wide range of FETS and power levels

Improved efficiency and reduced EMI generation

Wide Vcc Range of 9.5-35V

Easy to Bias even at light load and high line conditions

Two Vcc Startup Versions: 10.5V (A) and 17V (B)

B version allows smaller Vcc capacitor and faster startup in self biased applications

AC Line Brownout Detection

Protect boost stage from fault conditions

Saturated Inductor and shorted boost or bypass protection

Enhances safe operating monitoring without extra components

Open Pin Protection including Ground

Undervoltage and Fast Over voltage protection

Cycle-by-cycle current protection
Applications
End Products

Offline Power Supplies
Lighting Ballasts

Flat TVs
All-in-one Computers
High Powered Adapters
LED Lighting Power Supplies and Drivers
Dimmable Fluorescent Ballasts
LED Lighting
Technical Documentation & Design Resources
Evaluation/Development Tool Information
| Product | Status | Compliance | Short Description | Action |
| --- | --- | --- | --- | --- |
| NCP1611GEVB | Active | | 160 W Low Profile PFC Evaluation Board | |
Case Outline
NCP1611ADR2G
Active
NCP1611, with 10.5 V Startup (typ)
SOIC-8
751-07
2
260
Tape and Reel
2500
$0.3067
NCP1611BDR2G
Active
NCP1611, with 17 V Startup (typ)
SOIC-8
751-07
2
260
Tape and Reel
2500
$0.3067
| | | |
| --- | --- | --- |
| Market Leadtime (weeks) | : | Contact Factory |
| | | |
| --- | --- | --- |
| Market Leadtime (weeks) | : | Contact Factory |
Product
Description
Pricing ($/Unit)
Compliance
Status
PFC Mode
Frequency Operation
Control Mode
Topology
fSW Typ (kHz)
VCC Max (V)
Drive Cap. (mA)
UVLO (V)
Latch
UVP
Inhibition
Package Type
NCP1611ADR2G
$0.3067
Active
NCP1611BDR2G
$0.3067
Active
Case Outlines
751-07
Packages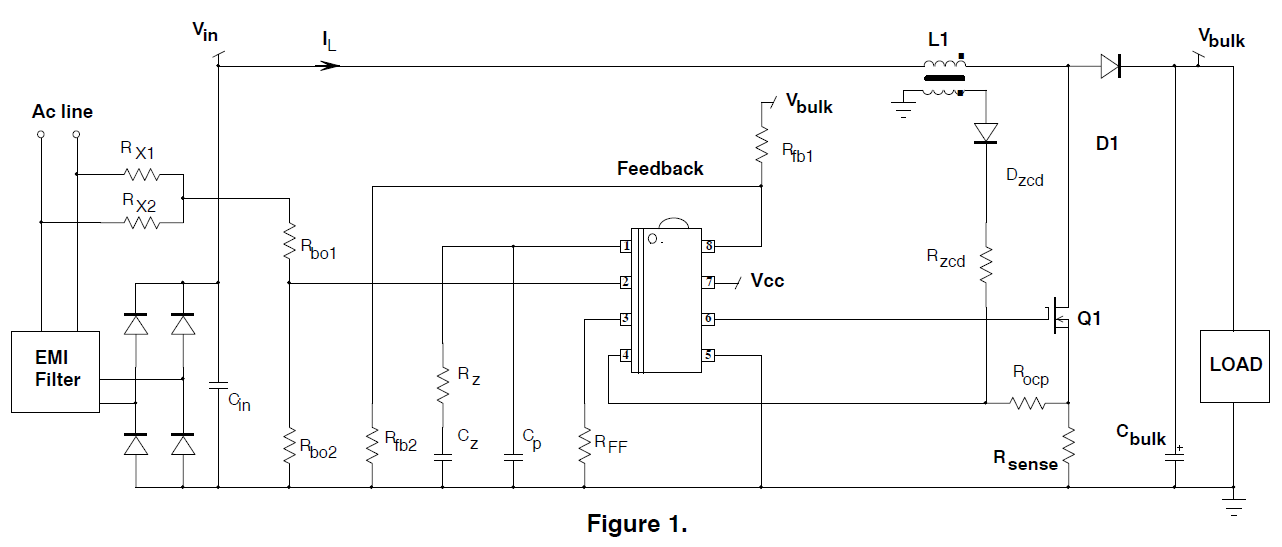 Your request has been submitted for approval.
Please allow 2-5 business days for a response.
You will receive an email when your request is approved.
Request for this document already exists and is waiting for approval.