What is Ultra Low Power Event-Triggered Imaging?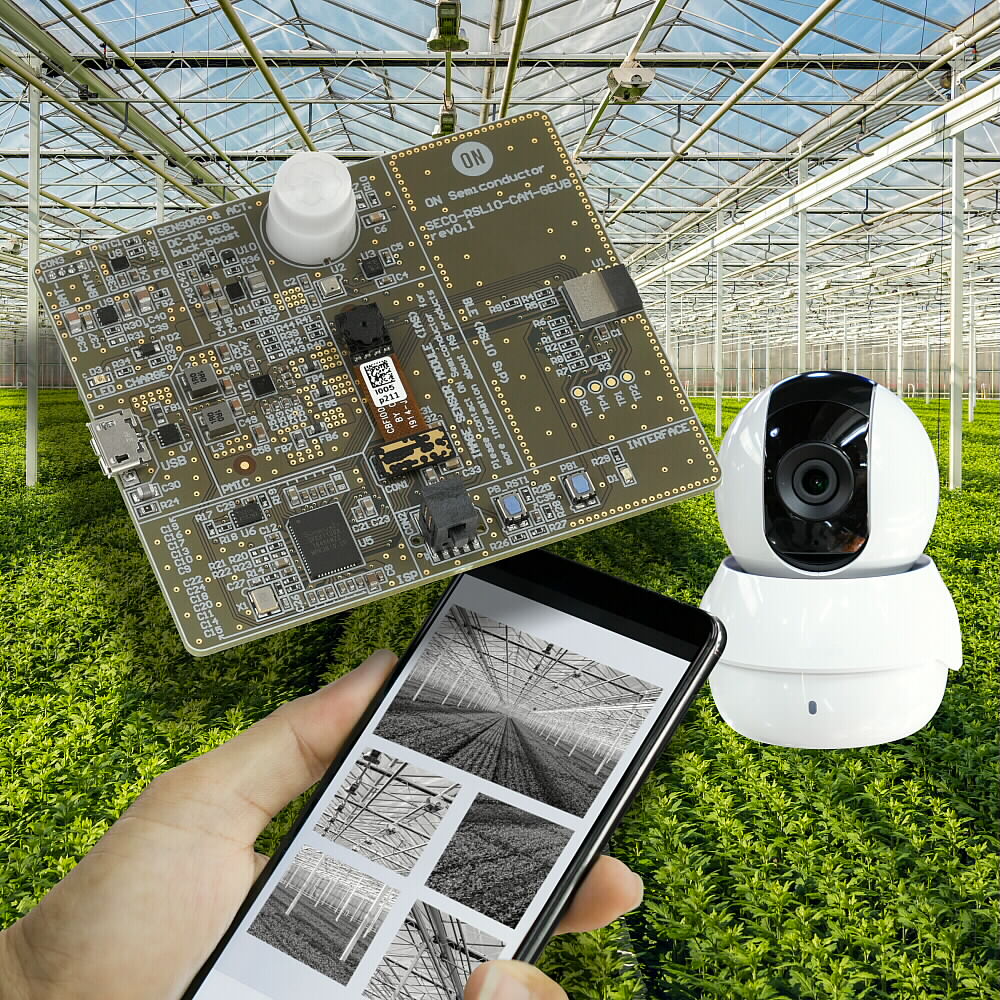 by
Dan Clement
- 2021-02-08


What could you do with ultra-low power, event-triggered sensor and machine vision solution with a battery life measured in years?
Today's IoT applications are more diverse than ever. Sensors are prolific and the revolution toward Artificial Intelligence (AI) is well underway and with new technologies constantly emerging. Machine vision, another form of AI, has revolutionized many industries and applications such as automobile ADAS (Advanced Driver Assistance Systems), robotics, industrial automation, medical, and security. Although AI has gained in popularity, it requires relatively high amounts of processing power and associated power consumption. As such, it is not ideal for a battery-powered ultra-Low-power IoT solution. In this case, the data sends to the cloud for AI processing.
Especially in battery-powered IoT solutions, the key to lower power is a low active duty cycle, meaning the device should "sleep", or idle, as often as possible. An event-triggered system is an excellent way to save power. Traditionally, battery-powered products have used software timers that run in a sleep mode and only wake the system when the timer reaches a certain period.
Besides a venerable software timer, other types of event triggers include:
• Motion – Did someone open the door?
• Acceleration – Was a sensitive device stressed beyond limits or moved unexpectedly?
• Temperature – Did my COVID-19 vaccine shipment stay at the proper temperature during transit?
• Environmental – Is the humidity higher than limits? Air quality?
After a detected event, the low power system often sends the telemetry data to the cloud for processing. The most common way is to use a smartphone with Bluetooth Low Energy since nearly everyone on the planet has a Bluetooth Low Energy gateway - a cellphone.
The RSL10 Smart Shot Camera from ON Semiconductor combines all of the benefits of ultra-low power, event-triggered IoT with powerful machine vision capabilities. By supporting cloud connectivity using Bluetooth Low Energy to transfer the data to a smartphone, this platform is an excellent example of how powerful a battery-powered IoT device can be.
Below are some interesting applications that the RSL10 Smart Shot Camera enables. There are undoubtedly plenty of other application use cases.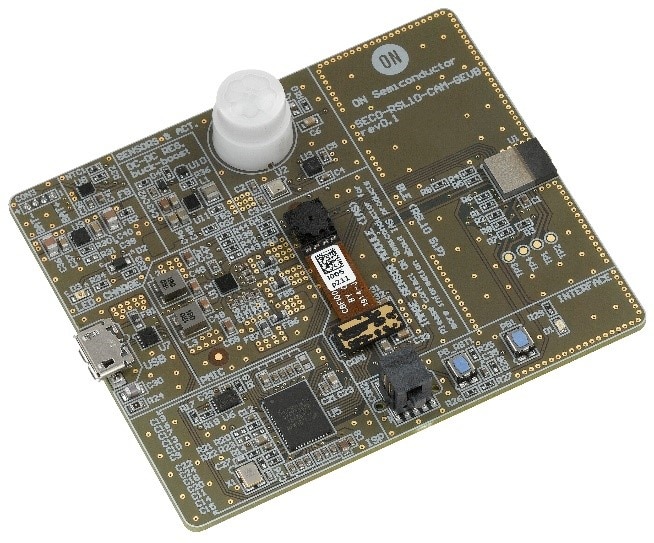 The RSL10 Smart Shot Camera enables smart, low-power image capture for portable, battery-powered IoT applications including asset monitoring and security. Based on the RSL10 SIP and ARX3A0 CMOS image sensor, the complete node-to-cloud platform supports multiple trigger modes including time, motion detection and environmental sensor triggers (e.g. changes in temperature and humidity).
The RSL10 SIP enables Bluetooth® Low Energy connectivity to send captured image and sensor data to the provided mobile app (available on GooglePlay™or iOS®).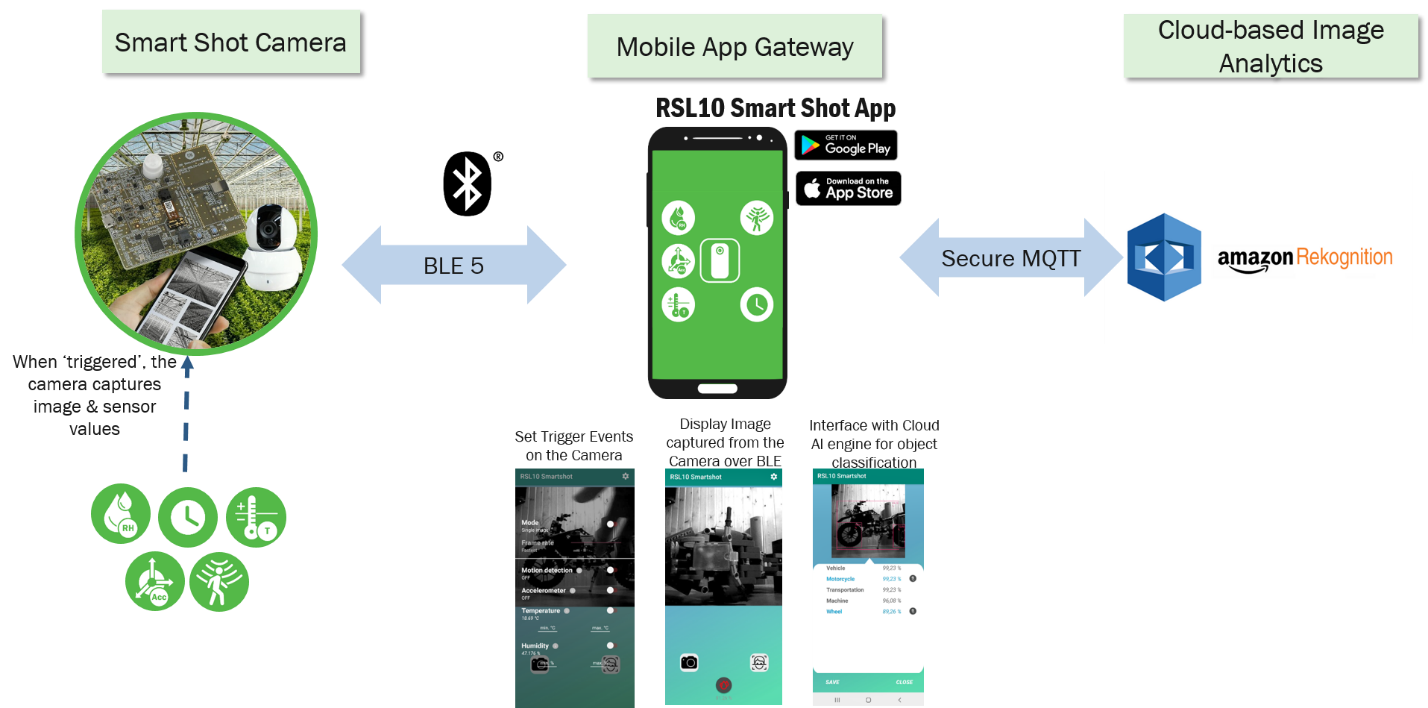 Using the mobile app, developers can access a variety of features including cloud connectivity, remote configuration of sensors (thresholds and default settings) and change the image capture trigger modes. Connected to an Image analytics/AI engine, located in the cloud, the app is capable of detecting and identifying objects using an AI cloud service. The mobile application returns the captured image, along with the list of identified objects and confidence levels. Watch below for additional context and insight into how this technology works.
Where to Start With Event Triggered Imaging?
As mentioned above, this technology has a wide variety of potential use cases, a few of which are introduced in the following sections.
Greenhouse monitoring
The camera can capture an image if either the humidity or the temperature sensors go out of range while polled periodically. The camera system can send the sensor data as well as the snapshot to the cloud for storage and processing. Machine vision can determine if the plants are growing properly if there are excessive weeds or other trained parameters.
Alternatively, the motion sensor can trigger a security snapshot if someone tries to steal the camera, or simply trigger when the greenhouse door opens to record the time and a picture of who entered.
In-vehicle monitoring
An event-triggered camera also adds value in vehicles. For example, a motion sensor can detect the movement of a child in a car seat and alert the parent if the child is unsafe.
In a delivery vehicle, a package could be enabled with a motion sensor and, if it falls down, a picture can be taken to record the event.
The camera installed in a ride-share vehicle can use facial recognition to record and identify the customer entering the vehicle. If a threat is detected, the driver can refuse the ride before a passenger entering the car.
Safety helmet camera
An event-triggered camera installed in a laborer's helmet can detect a fall or injury, take a snapshot and notify a remote healthcare worker or company nurse. A machine vision algorithm can combine the sensor data with the image and help to make a decision if dispatching an ambulance is necessary. The sensors can also report when the worker is getting too hot, cold, or other health concerns.
The camera system can record when a worker moves through certain areas and through machine vision can help companies understand workflows and behavior of their workers to better optimize their operations.
The smart camera could also be part of a security system for equipment and tools, recording a snapshot of the thief and automatically identifying them based on the image.
Smart Retail
Many store chains have already enabled automated payment such as Amazon Go. Their smart carts use sensors and cameras that automatically detect what is being put into the card and adding the price to the bill.
The RSL10 Smart Shot Camera could dramatically lower the smart cart battery power needed by only scanning items when detected, rather than being alert at all times as it is done now. The cart would detect the product added and take a picture. Machine vision processing determines what the item was and the system automatically adds the price to the bill.
The RSL10 Smart Shot Camera can also be a security device for preventing theft of smart carts. Once the cart leaves the parking lot, the thief will automatically have their photo taken, notifying the authorities via machine vision. If simply misplaced, the cart's location can report to the store for recovery.
Another innovative smart retail application is using the RSL10 Smart Shot Camera for inventory management to complement the use of robots.
Applications Summary
The RSL10 Smart Shot Camera combines a leading-edge camera and image sensor, industry-leading ultra-low power Bluetooth Low Energy, power management, battery charger and various sensors into a compelling, battery-powered IoT solution. This platform enables nearly any imaginable event-triggered IoT solution.
Learn more about the RSL10 Smart Shot Camera, or feel free to leave a comment below with your creative ideas of how you'd use this technology.
Design Resources
• RSL10 Smart Shot Camera Getting Started Guide
• RSL10 Smart Shot Camera User Manual
Be sure to subscribe to our blog and follow us on social media to receive the latest updates on our technologies, solutions and company news!