Wrapped 2020: Top Reads from the ON Semiconductor Blog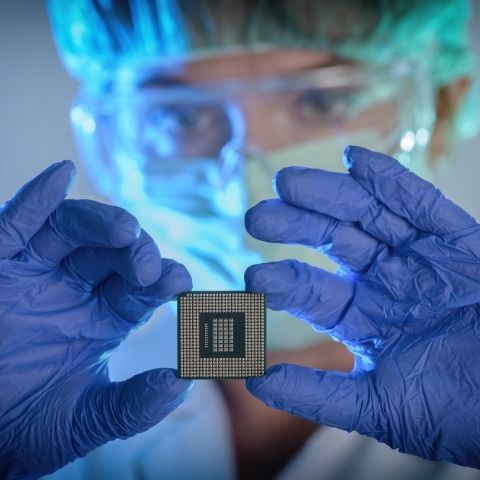 by
ON Semiconductor
- 2020-12-15

In case you missed it, check out our five most popular blogs of 2020. See how our innovative solutions and technologies can be utilized in your designs or start leveraging our new design tools to help speed up your design time! Be sure to subscribe to our blog to continue getting the latest tech and trends in the semiconductor industry.
1. Gate Driver Solutions – Plug 'n Play Rapid Evaluation and Testing
Power electronics are ubiquitous in the world today: a hidden function of semiconductors, which enables a wide array of applications from appliances and consumer goods, to data processing and wireless networks, to the increasingly electronic automobile. ON Semiconductor's broad portfolio of gate drivers can be utilized in a diverse range of applications such as cell phones and wireless devices to solar inverters and energy storage. See how our easy plug 'n play boards can speed up your evaluation and testing phases.

2. ON Semiconductor Named "IoT Sensor Company of the Year"
Part of the Tech Breakthrough organization, the IoT Breakthrough Awards recognizes "breakthrough" solutions and companies within the most competitive tech areas, including Artificial Intelligence (AI), digital health, cybersecurity, mobile & wireless, and the Internet of Things (IoT). This year, in San Jose, California, ON Semiconductor was named the "IoT Sensor Company of the Year". Sensor technology is the heart of any IoT network, allowing an edge-node device to detect and respond to various conditions including temperature, humidity and optics. Read our blog to learn about our vision IoT solutions and sensor development kits to be used for your design needs.

3. USB-C Port – Displaces all Power Ports in Your Next Automobile
In select automobiles, you can have low-power USB Standard-A ports for phones or snake long USB medium-power adapter cables from the available 12V Adapter Power Outlets to your devices. But that still only addresses your phone and marginally tablet needs. What if your laptop needs charging as well? USB-CTM (also known as USB Type C) comes to the rescue by providing the ability to charge your laptop as well as your 5G, power-hungry phones and tablets which could have GPS running for the entire trip. If your entertainment unit has Apple Carplay, then the same front USB-C port that charges your phone can carry Carplay data as well, or Android Auto. Or if you prefer Bluetooth data and USB-C charging, that is all within your control. Sitting in the backseat and need to charge a device? Single USB-C charging-only ports are sprinkled throughout the car and the power is converted directly from the vehicle battery to USB-C Power Delivery (PD) power ranging from 5V to 21V in tiny 20mV increments. The power available from each USB-C port can extend to 100W, enough to completely charge a laptop in less in an hour or so. Current fast-charging-capable smartphones can achieve 100% charge in 15 minutes, depending on the design and products used in the USB-C solution.

4. Robust and Energy Efficient Industrial Drive Solutions
High power drive systems for electric motors are a key component of industrial automation and robotic systems as they account for more than half of electrical energy consumed. Such drive systems have a central function in achieving energy savings. The increasing pace of automation places the motor drive system at the heart of the industry's future. Increased efficiency and reliability at higher powers will continue to be a focus of industrial drive solutions. Learn about ON Semiconductor's complete portfolio of motor drive solutions including our industry-leading MOSFETs, IGBTs, gate drivers, and power modules via this blog.

5. USB-C™Suite of Solutions for AC-DC and DC-DC
ON Semiconductor is making strides in the USB-C PD market segment by enabling and empower AC-DC and DC-DC designers the necessary tools to easily and successfully integrate the latest USB standards into their designs. In addition to the block diagram, ON Semiconductor offers a significant portfolio of application-specific reference designs. The reference designs include customer-friendly GUIs and sample reference code is available in some cases. Continue learning about our USB-C solutions and how they can fulfill your design and solution needs in various applications.
Design Tools
Be sure to subscribe to our blog and follow us on social media to receive the latest updates on our technologies, solutions and company news!
Twitter | Facebook | LinkedIn | Instagram | YouTube