ON Semiconductor Named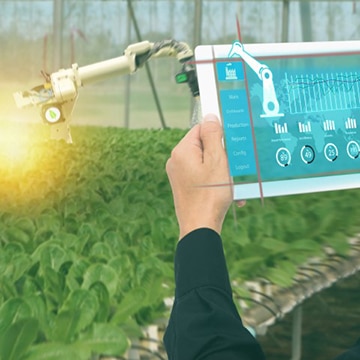 by
ON Semiconductor
- 2020-01-08


Part of the Tech Breakthrough organization, the IoT Breakthrough Awards recognizes "breakthrough" solutions and companies within the most competitive tech areas, including Artificial Intelligence (AI), digital health, cybersecurity, mobile & wireless, and the Internet of Things (IoT).
On January 3, 2020 in San Jose, California, ON Semiconductor was named the "IoT Sensor Company of the Year".
Sensor technology is the heart of any IoT network, allowing an edge-node device to detect and respond to various conditions including temperature, humidity and optics.
Learn more about our diverse portfolio of sensor and sensor-based solutions for IoT below.
Vision IoT
Our imaging solutions feature various pixel resolutions and sizes, combined with technology leadership in global shutter, HDR (High Dynamic Range), Near-IR, LED Flicker Mitigation. A notable addition to ON Semiconductor's family of image sensors is the ARX3A0 CMOS image sensor, which provides intelligent imaging capability for a variety of AI applications including AR/VR headsets and machine vision. The ARX3A0 is a miniature CMOS image sensor that offers a lot of functionality. Measuring less than 4mm on each side, comprising 560 by 560 pixels and consuming as little as 19 mW at 30 fps. For low power, compact industrial cameras, our X-class platform of CMOS image sensors- including the XGS 12000 has helped usher in new levels of flexible performance.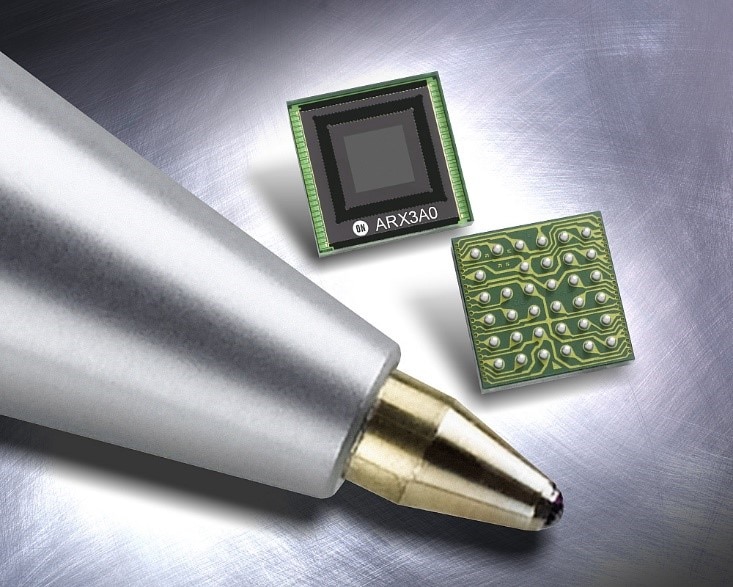 Battery-Free RFID Sensors
Ideal for asset tracking, monitoring, and predictive maintenance, our Smart Passive Sensors (SPS) are RFID-based solutions that provide a battery-less and maintenance-free sensing technology. The Smart Passive Sensors enable monitoring of parameters including temperature, moisture, and pressure. With 'peel-stick-read' simplicity, the sensors can be easily implemented in hazardous areas and those with access limitations.
Sensor Development Kits
For rapid development, ON Semiconductor has expanded its portfolio of IoT prototyping platforms to include several sensor development kits. Based on the industry's lowest power Bluetooth® Low Energy radio- the RSL10-, the RSL10 Sensor Development Kit is a compact platform that provides Bluetooth 5 performance and features over 10 low-power environmental sensors ranging from ambient light to motion sensing. As the number of IoT applications continues to grow, more manufacturers are exploring alternative methods of powering its devices to improve sustainability. The RSL10 Solar Cell Multi-Sensor Platform is a complete, low-cost solution for developing IoT edge nodes powered by harvested solar energy. The platform features the RSL10 SIP, a range of environmental sensors, and supports continuous wireless transmissions of sensor data.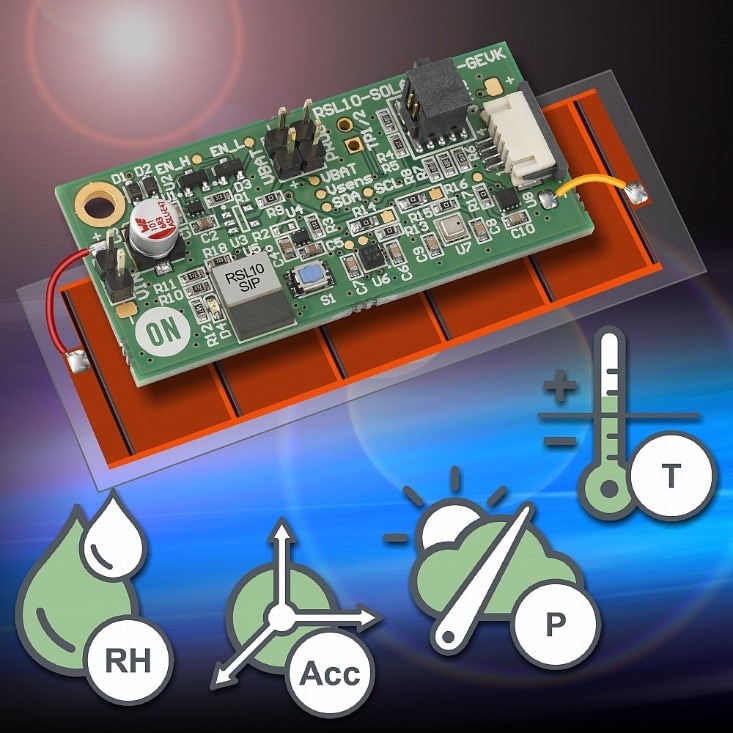 Discover how our diverse portfolio of sensor and sensor-based solutions for IoT can help you in your design needs today!
Be sure to subscribe to our blog and follow us on social media to receive the latest updates on our technologies, solutions and company news!

reaction successful
Comment
Vickie Miller
2020-03-21 00:00:00.0

Comment rating:

0
Easy to understand. Pictures help to understand size of things. Just nice format, sentences etc very nice. Sounds like an excellent co. with great ideas and hard work is paying off. Congratulations. (Just got this new email. Hope it works. Not sure of no.s. .?)
John Grimble's
2020-02-09 00:00:00.0

Comment rating:

0
Glad to be apart of ON.
Antonio Ramos
2020-01-27 00:00:00.0

Comment rating:

0
I am going to try to see how loud can it go if I like it I will keep it