Showcasing Low Power, High Performance CMOS Image Sensors for Vision Systems at IoT World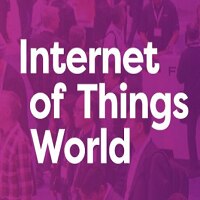 by
Jason Whetstone
- 2018-05-14


ON Semiconductor is demonstrating its rapid progress and innovations for the Internet of Things at IoT World in Santa Clara, CA this year. Covering the key technology areas of connectivity, sensing and system development, the company's exhibits will focus on advancements made and its commitment to driving innovation and adoption in a sector that is gathering rapid and exciting momentum.
Amongst the live demonstrations is the AR0430. Announced in January, this 4MP CMOS imaging sensor was recognized as a CES 2018 Innovation Award Honoree for Embedded Technologies and a leading new product for 2018. Then, in April, the company announced an advancement to the 4MP family called the AR0431 which took the same great pixel performance from AR0430 and added increased Near IR response for better night time imaging. The common theme for this product family is low power design and great performance, critical for today's emerging IoT Vision camera systems.
The performance of the AR0430 and AR0431 will provide customers with incredible images for their devices. Whether the device is a home IP-based security camera or a new wearable, the 2.0µm pixel designed with the latest 45nm design rules delivers excellent pixel response and the latest technology for a great signal-to-noise (SNR) ratio to ensure a clean image. The pixel on these sensors has been constructed in a way that maximizes the linear full well ensuring a natural wide dynamic range for imaging in challenging scenes with bright areas and shadows.
The AR0431 takes pixel performance a step further by delivering 2-3x the sensitivity in the Near IR(NIR) color range (850nm – 940nm), so when a camera is in 'night mode' and using NIR LEDs, the sensor is able to capture more light for a more detailed image.
Aside from pixel performance, a real differentiator is the power efficiency of these products. These sensors have the speed capability to image at 120 frames-per-second (fps) but the normal use case will be in 30fps mode. At 30fps, both sensors only use approximately 125mW. This equates to 4MP of data in lower power than many 1080P (2MP) sensors available today. Both also come with a useful low power monitor mode allowing for 8mw at 1 frame per second. Such power numbers are critical for increasingly common battery powered end products. The low power credentials of the AR0431 go further because with the increased sensitivity in Near IR, LEDs do not have to be powered as strong to image and therefore total system power is reduced.
Combine the resolution, pixel performance and power efficiency and the end result is a product family designed perfectly for battery operated designs – increasingly the preferred option in Vision IoT systems applications.
The IoT sector continues to evolve and the need for vision systems continues to increase. Home and enterprise security systems, smart city lighting, robotics, home appliances, industrial bar code scanners, manufacturing inspection equipment and consumer wearables are all changing the way people interact with devices and they all rely on vision camera systems. ON Semiconductor's image sensor designs have been optimized to be at the heart of these systems.
Other demonstrations at ON Semiconductor's Booth #716 at IoT World include technology that combines RFID and low power WAN for asset tracking. The company's Smart Passive Sensors will also be on show, plus development kits to speed and ease the development and deployment of IoT solutions.