How COVID-19 has Impacted the IoT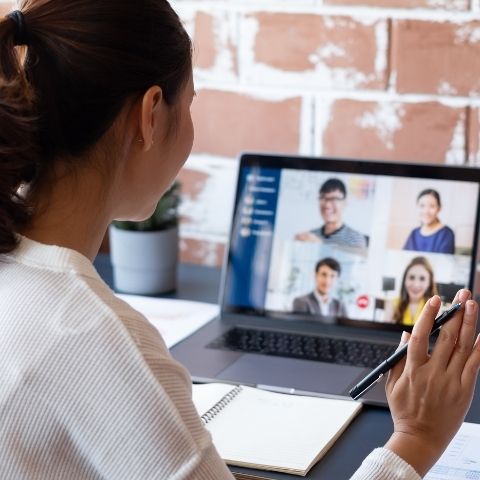 by
Wiren Perera
- 10-06-2020


There is no denying we're living in remarkable times. The current pandemic continues to force analysts to revisit forecasts about how various segments will grow or decline over the next several months. Beyond 2020, the expectation is that recovery will be complete and even exceed the growth previously predicted in some areas. One area that could see a significant uptick is the IoT and, more specifically, remote monitoring and automation.
Evidence of the positive, short-term impact of COVID-19 on demand for IoT solutions is already available. The sale and use of connected medical devices have increased, with one manufacturer reporting that nearly two million of its smart thermometers are now in use in the US. Whether this signals a long-term trend or even permanent change in behavior remains to be seen, but it is symptomatic of a wider trend.
Remote Meetings and Virtual Consultations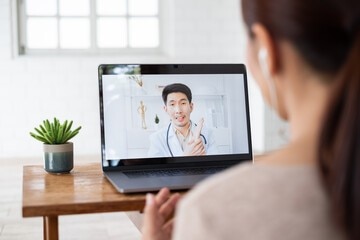 Other examples include using online services to conduct remote meetings, including consultations with health professionals. Video consultations are relatively simple to implement, but there are also examples of connected diagnostic stations that allow patients to use medical equipment that is connected to the Internet, under the supervision of a medical professional, to allow a more thorough remote examination. If people accept this as a viable alternative to meeting with a doctor in person, there is every expectation that its use will increase.
People Monitoring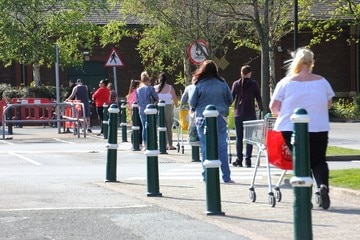 People monitoring is another, almost entirely new application area that is being enabled by smart technologies. This may include using cameras to detect unauthorized groups forming in public spaces, but it is also being used to track people and their proximity to each other. This provides a relatively unobtrusive way of ensuring social distancing with track and trace, as we approach a return to a more normal way of life.
Autonomous Mobile Robots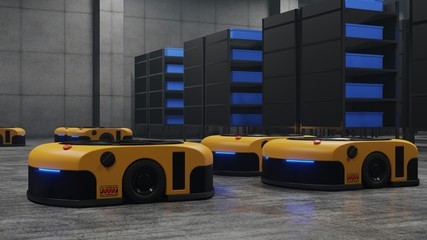 In a less direct way, we can also expect the consequences of a pandemic like COVID-19 to accelerate the pace of current trends, like the move to autonomous vehicles. The last leg of delivery typically involves taking a package from a delivery vehicle to a building. It's almost always carried out by the delivery person, on foot and by hand. In the near future, we can expect that the last leg to be carried out by an autonomous mobile robot, removing the human in the process and increasing the level of social distancing in everyday activities such as package deliveries. A number of technologies are fundamental to these scenarios. They aren't new; they have been enabling the IoT and its many existing applications for several years, but they will also be key to realizing the new normal. These technologies can be broadly grouped under the headings of sensing, understanding and communicating.
Enabling Technologies for During and Post COVID-19
From a sensing point of view, many of the new applications will use image sensors as their eyes. Complementing the image sensors are LiDAR, ultrasound and Radar that aid in-depth perception, collision avoidance and object identification. Image sensors have traditionally been used to capture information used by people, but it is increasingly common for machines to use image sensor data without needing a human in the loop. This will support a number of post-COVID-19 applications, such as touch-free building access through facial recognition technologies, and even automated services such as handwashing or dispensing sterilizing gel.
The ability for smart devices to understand their environment will rely largely on the quality of data they are able to provide. Sensors such as the AR0237IR are able to obtain both visible and infrared images while providing good sensitivity at even low light conditions. This has several positive benefits; it provides a faster time to actionable data and a reduction in the dependence of a high-bandwidth connection to a cloud service.
Processing data at the edge is undoubtedly more than just a mild trend, it will become the 'new norm', to borrow a phrase. One example of how ON Semiconductor is enabling this is the RSL10 System-on-Chip with integrated Bluetooth Low Energy connectivity. This tiny device has the capability to provide the vast majority of functionality needed by a smart sensor node, including the transport mechanism to communicate with the wider IoT.
Solutions like the RSL10 are important because bandwidth is a valuable commodity that the IoT consumes with an insatiable appetite. The industry is constantly developing new ways to use the bandwidth better and expand its availability. The RSL10 is one example of that, but another is the continued development of Wi-Fi. The latest generation, Wi-Fi 6 and Wi-Fi 6E illustrate this perfectly. ON Semiconductor's Quantenna Connectivity Solutions Division is at the forefront of Wi-Fi technology, with QCS-AX2 chipsets that offer dual and triband connectivity to make the migration from Wi-Fi 5 to Wi-Fi 6/6E seamless. The increased bandwidth and features offered by Wi-Fi 6/6E are going to be even more crucial, as we implement another layer of connected devices to help keep us safe in our homes, offices and public spaces.
We can feel sure that the world will recover from COVID-19 and be better prepared for what will inevitably follow it.
Learn more by watching our webinar, "The Impact of COVID-19 on the IoT", available now on demand.
Continue Reading
Be sure to subscribe to our blog and follow us on social media to receive the latest updates on our technologies, solutions and company news!