Home > Blog > iot >
Connected Lighting and More Leading the Way for IoT Energy Savings
Connected Lighting and More Leading the Way for IoT Energy Savings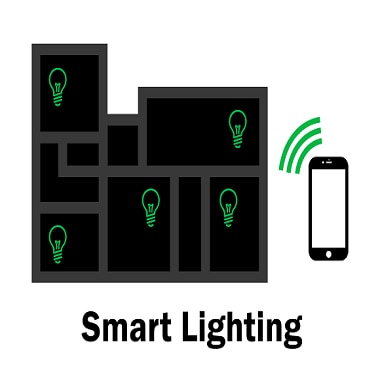 by
Pavan Mulabagal
- 11-04-2019

Did you know that lighting in residential and industrial/commercial sectors accounts for 7% of the total energy consumed in the United States?
It's also one of the main reasons manufacturers within consumer and industrial markets are turning to connected lighting as a means of energy saving. While the implementation of LED light bulbs alone provides significant improvements in energy efficiency, connected or smart lighting also allows for further optimizations through automation and user control. One example is automatically adjusting lighting conditions during specific times of the day. This, coupled with a rise of new lighting services and features, have helped connected lighting become the area of highest potential growth within the smart homes and buildings segments.
To learn more about connected lighting and other exciting areas within IoT, join us for our Smart Homes and Buildings Internet of Things Seminar this week. Register Now!
What's New in IoT?
RSL10 Temperature Sensor Beacon
Sometimes you need a simple solution. The RSL10 Temperature Sensor Beacon is a small device that is capable of advertising Eddystone™ beacon packets of ambient temperature data and web URLs. Designed for applications including battery management in smartphones and thermostat control, the board features the RSL10 Bluetooth® 5 radio and the N34TS108 digital temperature sensor. The miniature device can last up to 6 years off a single coin cell battery, while supporting multiple operation modes and Firmware Over The Air (FOTA) updates.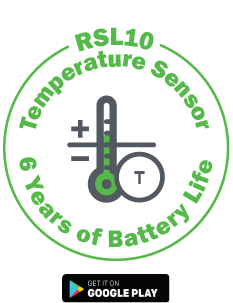 Learn more about the RSL10 Temperature Sensor Beacon.
ARX3A0 360 fps CMOS Image Sensor
Artificial Intelligence (AI) has not only extended the use of imaging to exciting new areas within the IoT, it has also created demand for a new generation of intelligent sensors.
The ARX3A0 CMOS high-speed image sensor is the first of this generation, providing flexible, high-performance image capture with minimal power for applications including drones and robotics and small security cameras. The ARX3A0 has an innovative low power mode that consumes less than 2.5 mW while active and is able to detect motion or changes in lighting conditions to wake the rest of the system. Supporting up to 360 frames per second (fps), the ARX3A0 provides global shutter performance with the size and power benefits of a rolling shutter.
Learn more about the ARX3A0 360 fps CMOS Image Sensor.
IEEE 802.3bt Compliant Power Over Ethernet (PoE) Solutions
The IEEE 802.3bt standard for PoE has the potential to transform higher-power applications including connected lighting within the IoT by enabling more sophisticated endpoints and larger networks. Using the new specification, Power over Ethernet (PoE) can be used to deliver reliable, high-speed connectivity up to 90 Watts of power over Local Area Network (LAN) connection. ON Semiconductor's growing portfolio of IEEE 802.3bt compliant solutions, including the NCP1096 and NCP1095 controllers, provide everything needed to develop economical, high-efficiency PoE-Powered Devices (PD)s.
Learn more about our IEEE 802.3bt Compliant Power Over Ethernet (PoE) Solutions.
NCP171 50 nA Dual-Mode LDO Regulator
For nearly all IoT edge nodes, energy saving- specifically preserving battery life to multi-month or multi-year operation-, remains a primary design goal. Most manufacturers attempt to achieve this by leveraging the fact that edge node devices spend approximately 99% of their time in low power mode.
Our new NCP171 LDO regulator is designed for the needs of low duty cycling IoT applications with its innovative dual-mode architecture. In low power mode, the NCP171 helps significantly increase battery life by drawing a mere 50 nA of quiescent current. When the system is active, it supports reliable, low noise RF transmissions while providing a maximum current of 80 mA.
Learn more about our NCP171 50 nA Dual-Mode LDO Regulator.