Gate Driver Solutions – Plug 'n Play Rapid Evaluation and Testing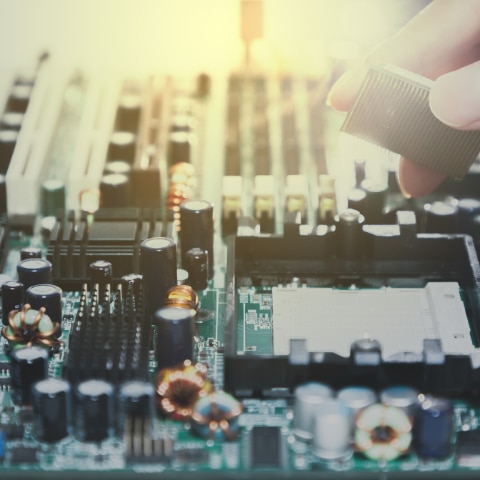 by
Ali Husain
- 2020-07-15


Power electronics are ubiquitous in the world today: a hidden function of semiconductors, which enables a wide array of applications from appliances and consumer goods, to data processing and wireless networks, to the increasingly electronic automobile. Power electronic systems convert electric power between AC and DC forms and between DC voltages with very high efficiency, allowing more energy to flow to the end application. The workhorses of power conversion are the switches: power MOSFETs, IGBTs, Wide Bandgap (WBG) semiconductor devices, SiC MOSFETs and GaN HEMTs. In most topologies, these transistors are switched on and off at kHz to MHz frequencies.
That is where the gate drivers come in; every switch has a gate. The voltage on the gate controls whether the switch is on or off. A gate driver is used to control the voltage on the gate of the power switch, but it is more complicated than that.
The core functions of a gate driver are 1) to amplify the logic (on/off) signal from the controller to provide adequate drive current to turn the transistor on or off at the required speed, and 2) provide level shifting from the logic to the gate, particularly for high-side transistors. Additional functions can include shoot-through protection, under- and over-voltage lockout, over-current detection, desaturation detection and galvanic isolation. The gate driver selection influences efficiency, reliability, safety and solution size.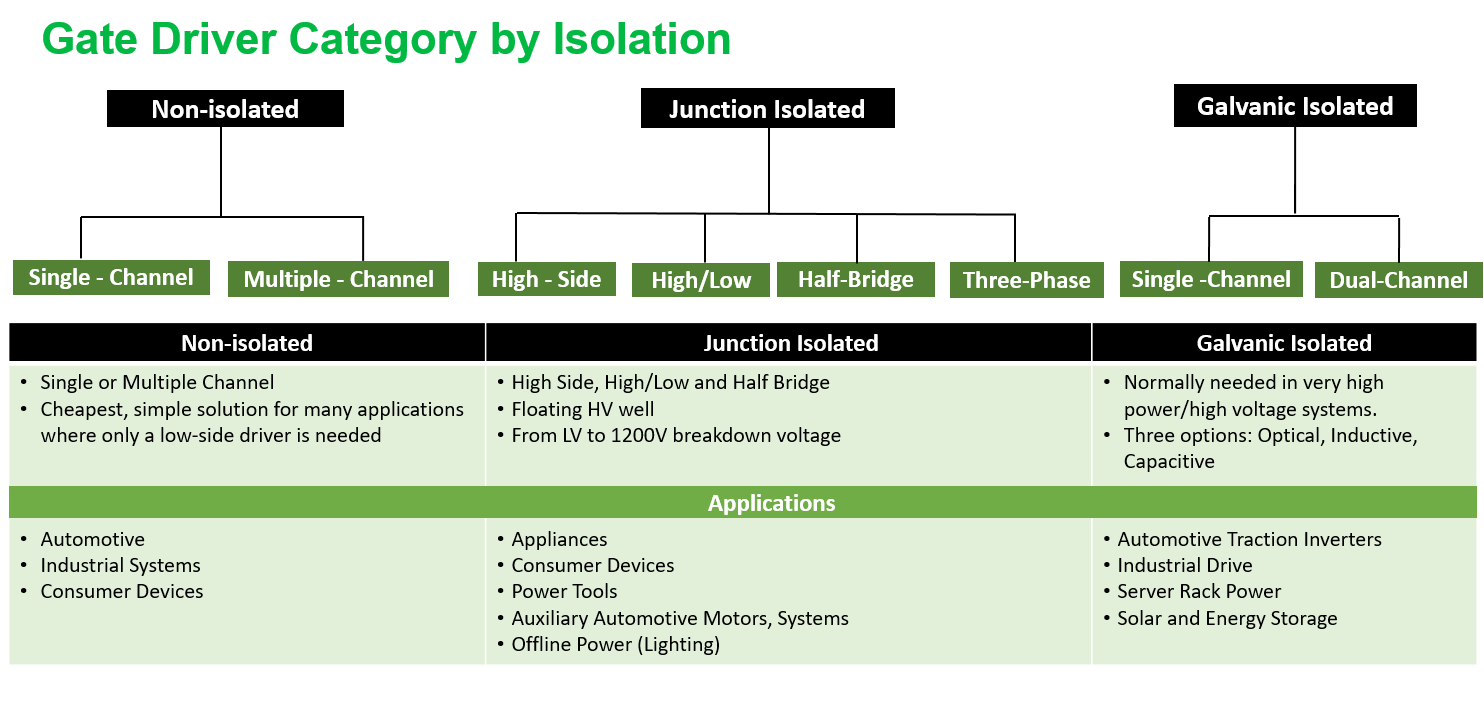 ON Semiconductor's broad portfolio of gate drivers can be utilized in a diverse range of applications such as cell phones and wireless devices to solar inverters and energy storage.
Gate drive functions are also integrated into controllers for applications such as PFC or LED lighting. Gate drivers can come in single, dual, high-low, half-bridge, H-bridge, or even three-phase inverter topologies, among others.
Figure 1 shows the block diagram of a half-bridge gate driver.
Figure 1: Junction Isolated Half-Bridge Gate Driver Block Diagram
To support the rapid evaluation and testing of gate driver solutions, we have developed an ecosystem of evaluation hardware. This ecosystem consists of a Plug 'n Play baseboard and a series of mini-driver boards featuring ON Semiconductor gate drive solutions.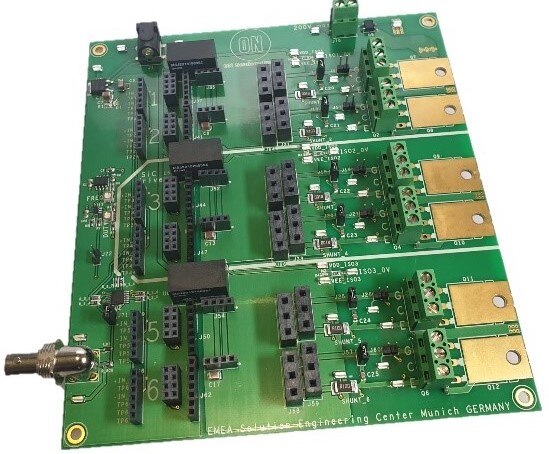 This evaluation system allows the system designer to rapidly compare the dynamic performance of different gate drivers with a specific power switch. The gate resistance, bootstrap components and gate load can be changed to optimize the switching profile.
The mini driver boards are self-contained gate driver solutions, featuring one or more ON Semiconductor devices (Figure 2).

Figure 2: Featured Daughter Cards - more in development
These boards are designed to plug directly into the baseboard or to be easily substituted into an existing application board. Figure 3 shows several configurations where the mini driver board is connected to drive a switch in a TO-247 package.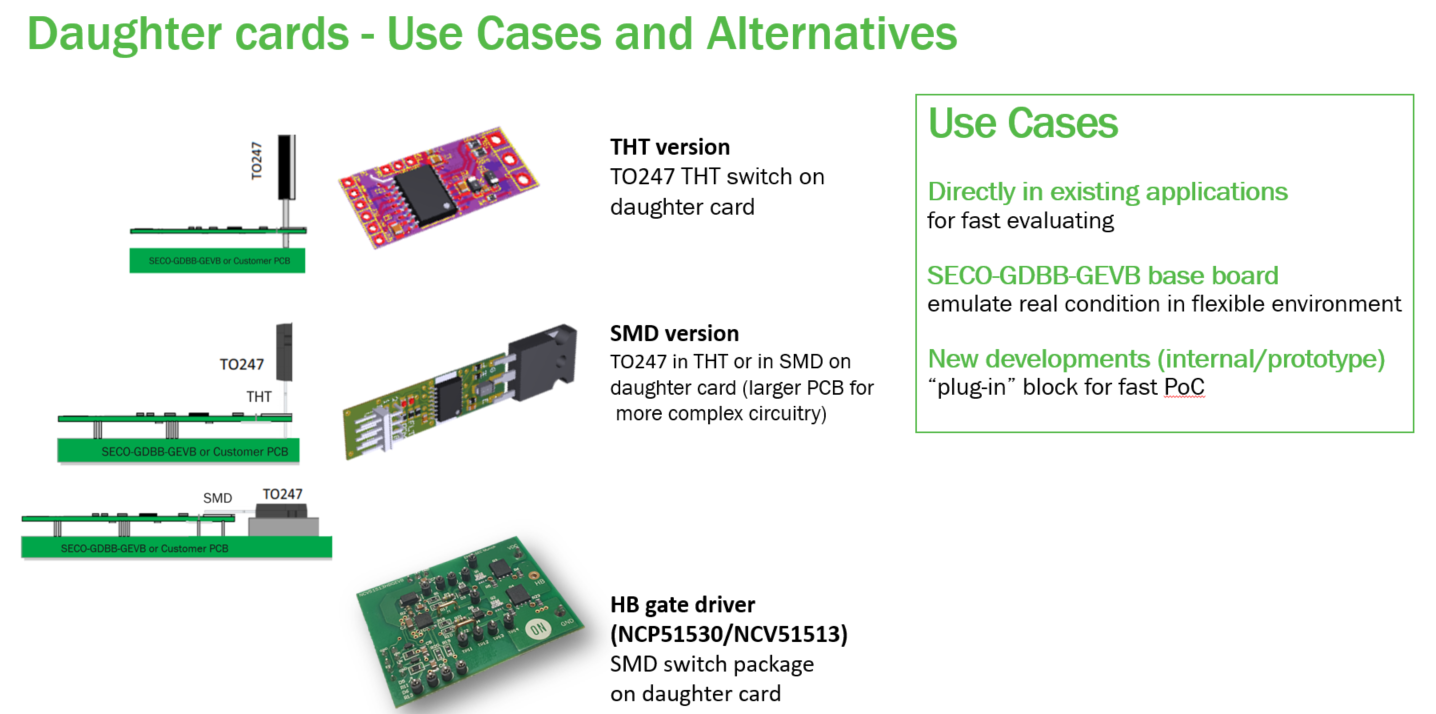 Figure 3: Mini driver boards configurations
ON Semiconductor provides gate drivers for a wide variety of applications and markets, with many options to tailor to exactly the system needs. Our products have the performance, reliability and efficiency for industrial, high-performance computing and telecom environments. With a full portfolio of power switches of all kinds and corresponding gate drivers, ON Semiconductor has the full system solution to fit the needs of any design. Learn more out more about the gate drivers and the ecosystem boards!
Be sure to subscribe to our blog and follow us on social media to receive the latest updates on our technologies, solutions and company news!
Twitter | Facebook | LinkedIn | Instagram | YouTube