48V Technology for Mild Hybrid Construction and Mining Machineries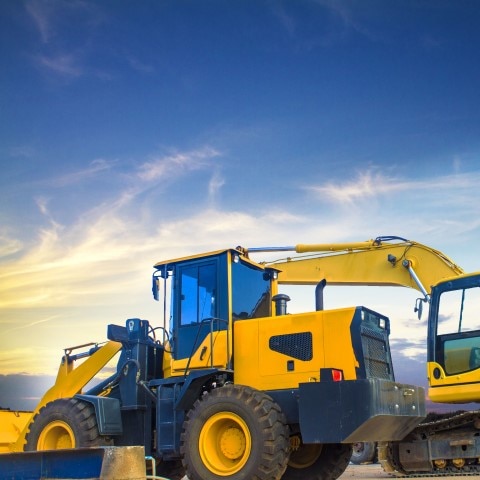 by
Pramod Patil
- 2021-04-06


In the construction and mining industry, different types of heavy equipment are used. This blog focuses on earth-moving vehicles, such as dump trucks, excavators and bulldozers. It is estimated that 1.1 million of these vehicles will be sold globally by 2025. Across the globe, we witnessed lockdowns, curfews and other restrictions in 2020/21 bringing the constructions and mining industry to a near standstill, resulting in a huge economic impact on this market segment. Despite the struggle, it's expected to regain momentum in the interest of the following trends:
Three key megatrends are observed in the construction vehicle markets as denoted in the below figure.
Electrification: driven by stringent emission laws.
Operator comfort: driven by government safety laws and productivity demands.
Automation/Remote drive: driven by productivity, efficiency and safety requirements.

Figure 1. Megatrends in Construction Vehicles Market
Why hybrid electrification?
Heavy-duty vehicles are used in urban areas for construction and earth moving activities. Usually, the location of operations is in low or zero-emission zones. Achievement of stringent emission and noise standards along with the need for less fuel consumption, have led construction vehicle manufacturers and Tier-1 suppliers to adopt electrification. These heavy-duty vehicles are energy-hungry, which leads to significant investments required for the battery cost, so a full electrification approach is not economically viable at the moment. As a result, manufacturers have adopted a mild hybridization approach to meet the imminent emission and noise standards.
What electrification means for this segment?
Cost savings up to 10-12% on fuel cost.
Up to 12% less CO2 emissions.
Up to 17% fuel efficiency.
Decrease in noise pollution.
Enhanced operator safety and comfort.
In a typical hybrid construction machine, as shown in Figure 2, high power functions like hydraulics and auxiliary electric loads are efficiently powered by a 48V battery charged by a powerful 48V generator, similar to a hybrid car. This approach enables energy recuperation during the decrease of the loads and makes use of internal combustion engine power in a more efficient way.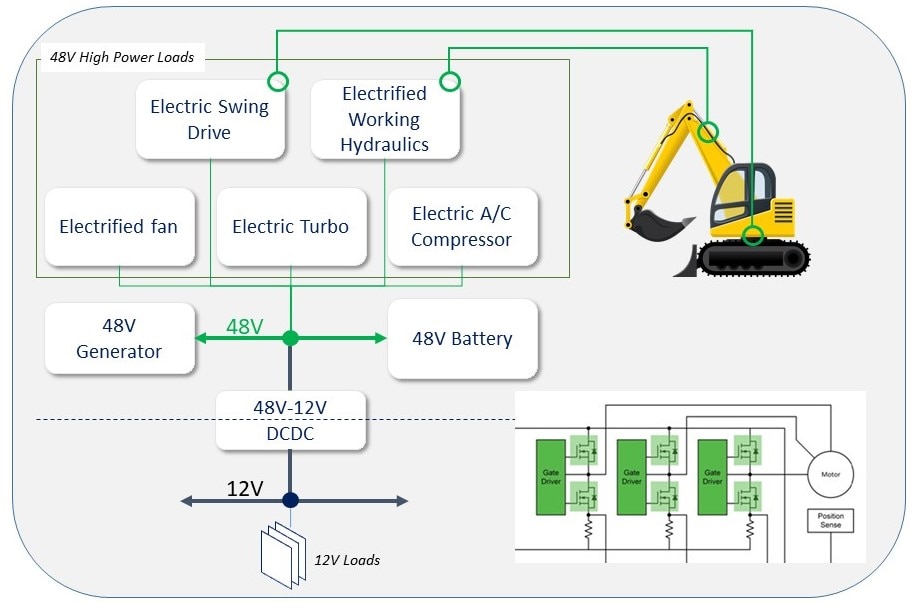 Figure 2. Three-Phase Motor Drive Architecture
The block diagram in figure 2 also shows a typical three-phase motor drive architecture, where the selection of components is driven by efficiency and power density requirements. In a 48V application, the power stage is based on 80V/100V MOSFET devices properly designed to provide the required current to the motor. ON Semiconductor offers a wide portfolio of state-of-the-art MOSFET solutions with extremely low RDSON, excellent switching behavior and compact power packages, like NVMTS1D2N08H (80V, 337A, 1.1mΩ in TOLL package).
An alternative to the discrete implementation, ON Semiconductor offers the APM module platform, in a flexible, high-performance transfer-molded package technology. In particular, the APM19 integrates a complete three-phase drive stage in a 40 x 25 mm package using the best-in-class 80V/100V MOSFET technology. It's the perfect solution to achieve outstanding thermal, electrical performances required by most critical power applications in the 48V domain. The power modules based on the transfer-molded APM19 module platform are AQG 324 qualified.
The following applications are addressable with the 48V solution without substantial investment from the OEMs and Tier-1s:
48V power generation and storage for auxiliary and hydraulic systems, such as electrified fans, electric turbo mode, electrified working hydraulics, electrified AC compressor, electrified swing drive (excavators), and 48-12 DC-DC conversion
Water pumps
Electric power steering system
Powertrain mild/hybridization
To complete the offerings for all levels of electrification of construction vehicles, a wide variety of auxiliary functions are available, like the current sense amplifiers and gate driver product families. The mission profile of such machineries demands high reliability, robustness and longevity without sacrificing the scalability and compact structural design. The innovative and automotive qualified solutions from ON Semiconductor can address the challenges of this market segment.
Learn more about our 48V Technology:
Be sure to subscribe to our blog and follow us on social media to receive the latest updates on our technologies, solutions and company news!
Twitter | Facebook | LinkedIn | Instagram | YouTube