ON Semiconductor's image sensors continue to provide the eyes for the new generation of Subaru's advanced EyeSight® driver assist system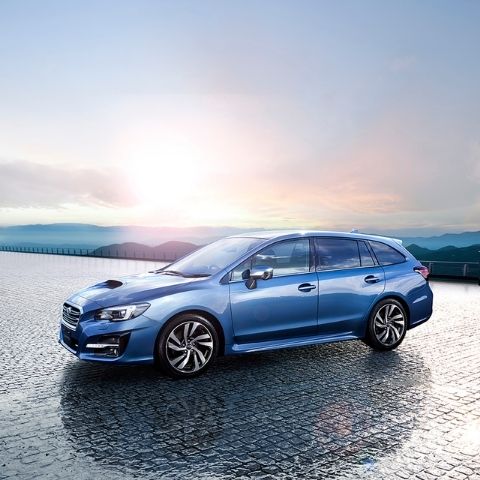 by
Joseph Notaro
- 09-28-2020


This time last year, we published an update about how ON Semiconductor's CMOS sensors were enabling Subaru's EyeSight Driver Assist Technology, and now we're back to present the next chapter in this exciting area.
EyeSight is an advanced driver-assist system, or ADAS. By now, many drivers are familiar with the concept of ADAS, but it's worth noting that, just like vehicles, ADAS takes various forms, each with its own feature-set. The ADAS features offered by in vehicles from different manufacturers are likely to be similar, but the way they implement the ADAS varies. This variation really comes down to delivering the user experience that the OEM is aiming to provide.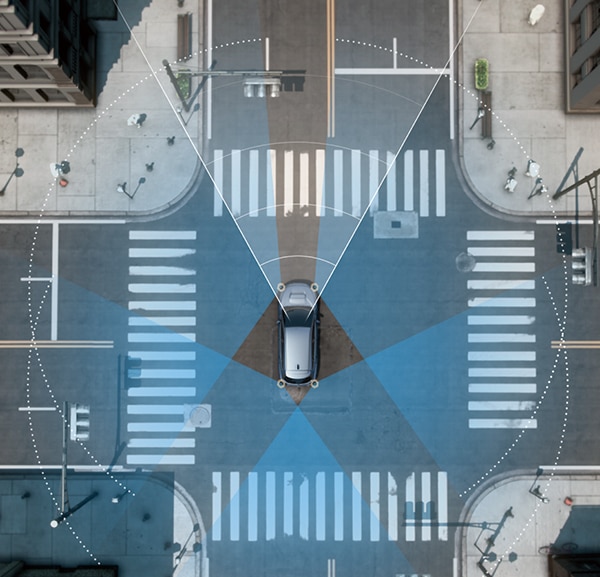 Take EyeSight as an example, this is an ADAS that offers a number of correlated features using the same basic enabling imaging technology - CMOS sensors. Using two forward-facing image sensors gives EyeSight bifocal vision and it uses this information to implement features including advanced adaptive cruise control, lane keep assist and its pre-collision braking system. Subaru has published a number of firsthand experiences describing how EyeSight has changed its customers' lives. Independent assessment proves that ADAS is saving lives; in 2015 the Boston Consulting Group estimated that driver assistance technology could potentially prevent around 10,000 deaths a year in the United States and save around $250 billion in costs. At least one insurance company is already offering a 20% reduction on insurance premiums for Subaru drivers that have EysSight installed. This is in part because the IIHS (Insurance Institute for Highway Safety) gave all 2019 Subarus equipped with EyeSight its highest possible front crash prevention rating.
The CMOS sensor from ON Semiconductor and used by Subaru for the latest version of its EyeSight system is the AR0231AT. Two sensors mounted side by side provide the eyes for the current version of EyeSight, which will initially be available to the Japanese market in the new version of Subaru's all-wheel drive sports tourer, Levorg. New additions to Levorg's capabilities include DriverFocus®, a driver monitoring system, which keeps a digital eye on the driver with a driver-facing camera. Driver monitoring is rapidly becoming the beacon for next-generation ADAS, which started life as a way of warning when a driver's attention was wandering. It is an application that has evolved in parallel to other ADAS applications and now acts as a way of monitoring a driver's attention when it is legitimately on something other than the road ahead. As such, it is now becoming more integrated at a system level.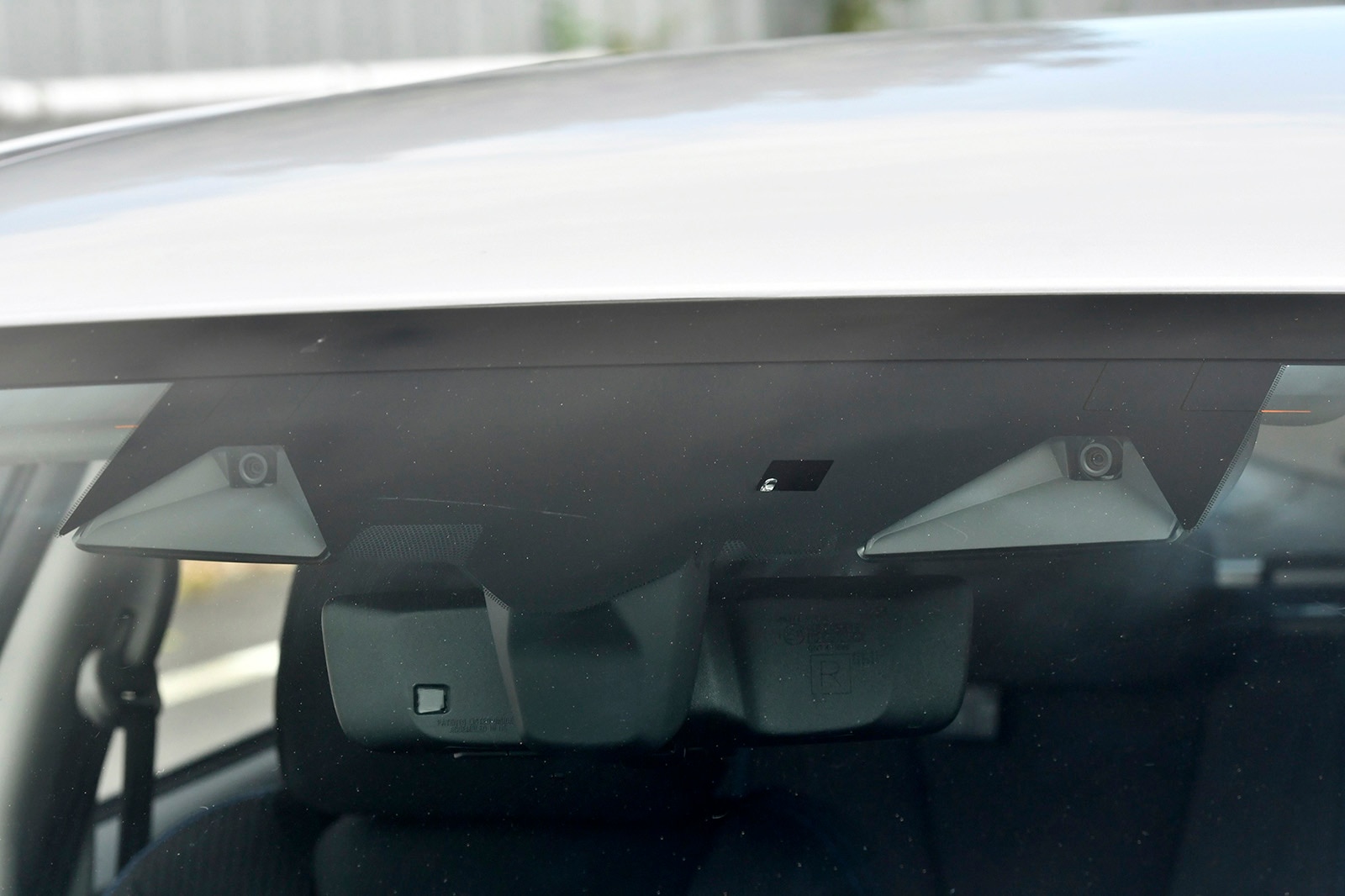 The AR0231AT has a number of features that specifically support ADAS, including advanced high dynamic range (HDR) with flexible exposure ratio control; configurable ASIL B support; black level control; frame-to-frame context switching for multi-function systems; multi-camera synchronization, and LED Flicker Mitigation (LFM). The LFM feature reduces or totally removes the interference that can be generated by LEDs in traffic signs and vehicle lights. LFM is an enabling feature that allows the ADAS algorithm to identify traffic signals in all weather and light conditions. For those automotive developers who are intent on achieving the very best performance, the AR0231AT offers multi-camera synchronization support and frame-to-frame context switching. Flexible exposure ratios, along with automatic or manual black level control make it suitable for advanced and fully integrated driver assist systems like EyeSight, as well as other applications such as mirror replacement.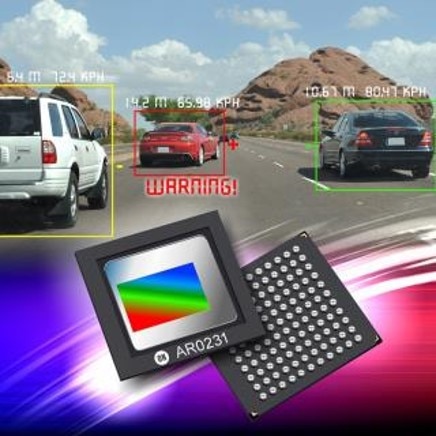 ON Semiconductor's CMOS image sensors have also been selected for previous generations of EyeSight, dating back to earlier generations which were launched as an option in the 2014 models of the Outlander and Legacy. The technology helped Subaru repeatedly achieve the top rating for Advanced Safety Vehicle Triple Plus (ASV+++) in the Japan New Car Assessment Program (JNCAP) Preventative Safety Performance Assessment since 2016. EyeSight is now available as standard in the Impreza, Crosstrek, WRX, Legacy and Outback. This illustrates how fundamental ADAS has become to the customer, and how integrated these systems are in modern vehicle design.
Vision systems are just one part of the ADAS approach that will take us to the fully autonomous vehicle paradigm. Sensor fusion will bring together technologies such as CMOS imaging, Radar, Lidar and various others. Achieving that level of integration is not going to happen in a single step, as the evolution of Subaru's EyeSight system indicates. ON Semiconductor has been with Subaru at every step of the way and is also working with other manufacturers to help them develop the advanced driver assist systems that their customers now look for when selecting a new vehicle.
ADAS is evolving to include the complete driving experience, such as integrated driver and occupant monitoring to further increase safety. The main trend driving ADAS development is autonomy. Autonomy and Electrification are the two major trends transforming the concept of mobility as we know it. ON Semiconductor is also inspiring and leading the evolution towards electrified vehicles with developments such as the VE-Trac power modules.
Image sensors are already a critical technology for ADAS and as these systems develop, they will come to rely more heavily on visual data, because that's how the driving domain really works. ON Semiconductor understands this and is actively involved in making the very best sensors available to the automotive market.
Design Resources Referenced
Be sure to subscribe to our blog and follow us on social media to receive the latest updates on our technologies, solutions and company news!
Twitter | Facebook | LinkedIn | Instagram | YouTube

reaction successful
Comment
Paul
2020-12-09 00:00

Comment rating:

0
I was driving down a hwy. in norther Wi. at 10:30 PM when a black bear stepped out in front of my 2016 Subaru Outback. My eyesight did not help at all with this. I hit the bear and spun him around. I was the one that slammed on the break to stop the car from hitting the bear. My conclusion was that the eye sight was unable to see a black bear at night in front of my vehicle. Lucky the bear, he was not hurt and walked off into the woods. The only damage was to my car was the front bumper.