Considerations for Capacitive Touch Sensor Technology in Automotive Applications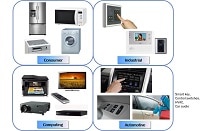 by
Takayasu Otagaki
- 01-12-2017


The incorporation of touch-based control into all different forms of electronics hardware continues, with the broadening of it pervasiveness increasing all the time. The convenient, intuitive operation this can deliver now has almost universal appeal. The first place in which widespread proliferation occurred was, of course, the consumer electronics sector, but steadily uptake has been rising elsewhere too, including in automotive.
The capacitive sensor market as a whole is estimated to reach USD 31.79 billion by 2022, with 21.14 billion units being shipped each year at that point (according to analyst firm Markets & Markets). Though it is only one constituent part of this total figure, the automotive touch control market has been identified as one of the key drivers for this growth (with touch switches, touch pads and touch screens all contributing).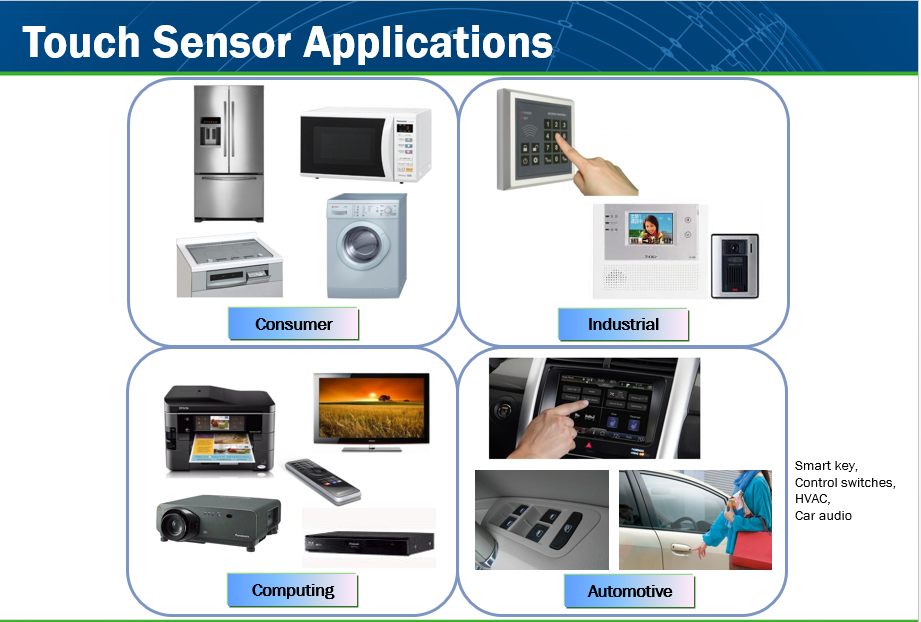 As one might expect, specifying touch solutions for use in cars is very different from doing so for portable electronics goods (like smartphones) or appliances. One of the big differences that needs to be addressed is the presence of electro-magnetic noise. This is basically unavoidable in an automotive setting - with noise emanating from sources like the electric motors used in the vehicle, the cable harness, the alternator coil and other powered ancillary units and equipment.
Mitigating the impact of such noise is crucial if high and dependable levels of touch performance are to be maintained, and the user experience derived by the vehicle's occupants is to be favorable. Likewise, a higher degree of robustness will be needed, so as to ensure ongoing reliability within the demanding application environment that the touch sensors are located (where exposure to shock, vibration and high temperatures are all to be anticipated).
Developed with the objective of enhancing the performance of capacitive touch sensors, ON Semiconductor has introduced a Highly Integrated Capacitive- -Digital Converter IC. The LC717A30UJ improves on competing solutions in terms of its sensitivity, thanks to the integration of new and innovative capacitance cancellationand noise rejection mechanisms. As a result, it can detect changes in capacitance down to femto farad (fF) levels and offers a range of up to 150 mm. With 8 capacitance-sensing input channels, it is well suited to systems that need an array of switches. An automatic calibration feature which optimizes and self- calibrates total capacitance according to electrode, line capacitance, and surrounding environment thus significantly accelerating system development cycle time as well as robustness in the field. The performance of the LC717A30UJallows it to support not just conventional touch, but gesture recognition too. Its higher sensitivity enables gesture motions as well as offering conventional touch functionality, therefore it enhances users' control options to address a wide range of applications scenarios. It also means that the IC will operate when there is an airgap between the sensor/PCB and its protective cover.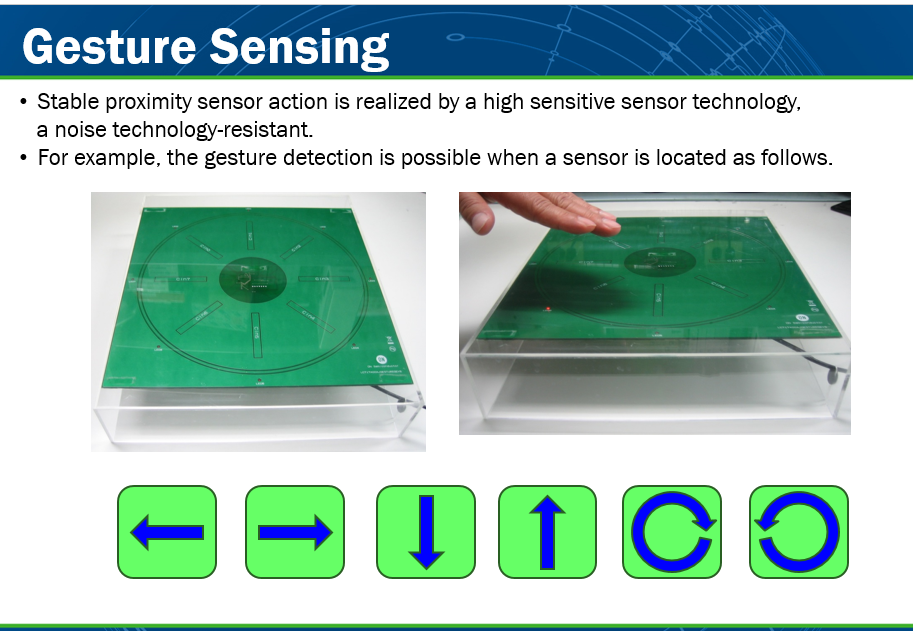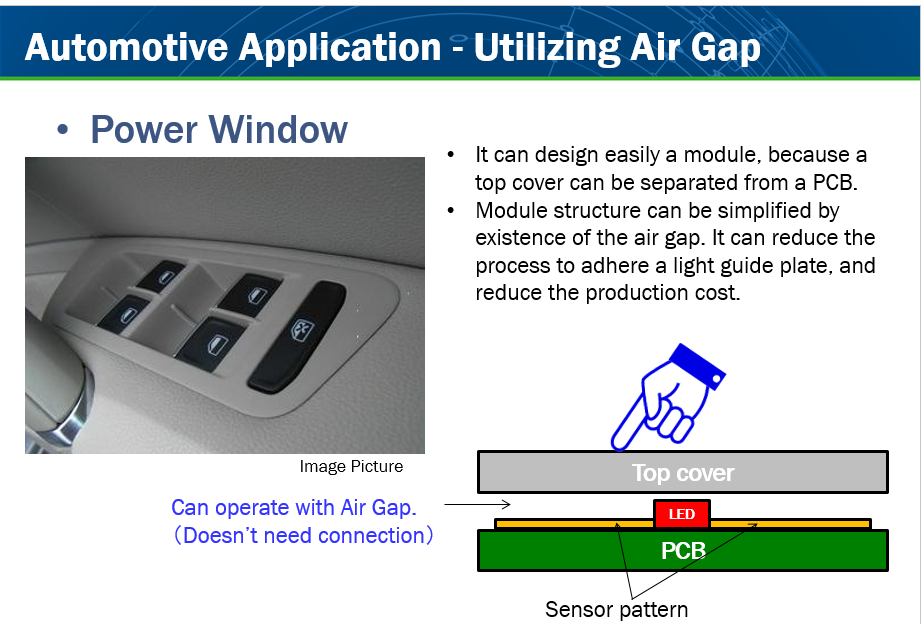 This dispenses with the need to include a light guide in the system, thus reducing the associated piece part and production costs. In summary, it presents engineers with a rugged (fully AEC-Q100 compliant), easy to implement single chip touch/proximity sensing solution that is extremely cost effective.
For more information on this device click here. The LC717A30UJGEVK capacitance touch sensor operation evaluation boards are available to evaluate the operation of various switch patterns.

reaction successful
Comment
ava
2020-11-13 00:00

Comment rating:

0
hi, lowest surface resistance touch film, low at 0.1Ohm per sqinch
George Thomas
2017-01-26 00:00

Comment rating:

0
i am a inventor need some help pushing my invention call me 4698312547