Advanced Vehicle Lighting: New Family of Devices to Enhance Road Safety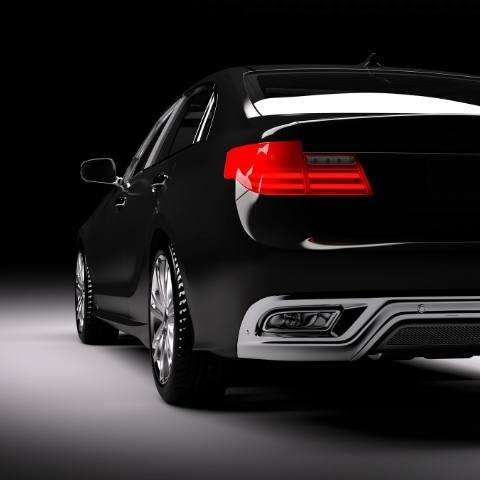 by
Paul Decloedt
- 02-04-2020


The automotive industry is undergoing rapid changes and advancements. These advances are being driven by legislation and the desire to make vehicles more efficient (reducing pollution) and to enhance overall safety. While road safety is improving, a study by the U.S. National Highway Traffic Safety Administration (NHTSA) revealed that around 95% of accidents are caused by drivers. Of these, over 40% were caused by 'recognition error' which includes inattention caused by internal and external distractions as well as inadequate surveillance.
As a result, much of the efforts to improve road safety are to provide systems that assist the driver which will ultimately perform tasks for the driver, thereby removing the weakest link in the safety chain. While the technology in vehicles is making a significant contribution to these goals, some technology is also a source of distraction. For example, as in-vehicle infotainment (IVI) becomes more sophisticated and often contains two or more screens for systems such as satellite navigation and reconfigurable instrument clusters, so the potential for distraction from external events increases.
Automakers are, therefore, looking to find ways to overcome distractions – especially while the driver remains in charge of most aspects of driving the vehicle. One area being explored is to ensure that important signals such as turn signals and stop (brake) lights on nearby vehicles are clearly seen by other road users.
The rear combination lamps (RCLs) that contain the turn indicators and stoplights have undergone changes over the past few years. Vehicle styling has advanced for aerodynamic reasons, as well as to reinforce the brand identities of individual automakers as the shapes of RCLs have become more advanced.
Although, with the old-fashioned filament bulbs being replaced by LEDs in many vehicles for reasons of efficiency and enhanced reliability, automakers are presented with an opportunity to enhance the functionality of RCLs to improve safety as well.
As LED-based RCLs contain many LEDs instead of the single bulb of previous generations, along with the appropriate controller, moving light displays can be created which are far more eye-catching to other drivers and road users, thereby making a significant contribution to overcoming driver inattention and, as a result, reducing accidents. These moving lights are at the heart of the sequential turn indicators which are far more visible to other road users than the simple flashing bulbs of the past. Intensity control of the LEDs allows the brightness of the stoplights to be varied according to the braking force applied, so both enhancements provide additional information and warning to following drivers.
Two new LED drivers from ON Semiconductor (NCV7683 and NCV7685) enable multiple strings of LEDs to be driven with up to 100 mA per channel as they integrate twelve and eight linear programmable current sources. Both devices are highly configurable, allowing for daisy-chaining, control of illumination levels and sequencing. The NCV7685 can be addressed via its 8-bit I2C interface to adjust individual current levels via pulse width modulation (PWM). Advanced diagnostics including open string detection are included with a dedicated diagnostic pin informing the system controller of an issue. The NCV7685 may be powered with a DC-DC controller and/or LDO voltage regulator, depending upon specific design requirements.
The NCV7691 current controller regulates across a wide current range to drive a single LED string or multiple strings. Externally, only a single NPN bipolar transistor and feedback resistor are required and this useful driver IC allows single strings with dimming control to be added to multichannel systems. Inbuilt safety and diagnostic functions include open string, short circuit and thermal shutdown. The derivative NCV7692 offers a faster response time and a reduced threshold for open load detection.
Software controllability allows automakers to add unique functionality to their lighting systems and not just while driving. Welcome and goodbye animations are easily programmed and linked to the keyless entry system and, without the addition of any further hardware, vehicle owners can be provided with the ability to customize their lighting sequences to suit their tastes.
Through the application of LED technology with simple yet sophisticated controllers, RCLs are able to evolve and provide greater functionality and configurability as well as, more importantly, a significant improvement in road safety.