ADAS Power Management: Learn About ON Semiconductor's New Flexible ADAS Power Solution Development Kit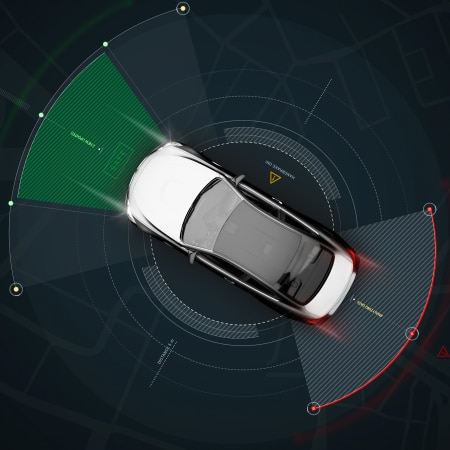 by
Oriol Fillo
- 12-09-2019


Power supply is the cornerstone of any electronic system. As we all know, if there is no power, there will be no functionality. In particular, for Advanced Driver Assistance Systems (ADAS) the supply source gains even more relevance, as any malfunctioning of the power management unit can result in severe effects on the physical well-being of passengers or pedestrians. Therefore, it is crucial for ADAS to count on highly reliable and robust power supply units.
There is a need for adequate operation over many years while being exposed to harsh environments in several regards, such as temperature levels ranging from below -40°C and up to 175°C depending on the application, temperature cycles or mechanical stress caused by strong vibrations. On top of that, these systems need to be compliant with the functional safety ASIL standards as per ISO26262.
These challenges can only be addressed through the right combination of high-quality devices and deep know-how on the system application, including both the core functionality and the power management which is exactly what ON Semiconductor offers to automotive customers.
ON Semiconductor has the right capabilities and system expertise which has been fostered through our long track record as a superior supplier for a wide range of automotive applications including ADAS, power management, sensing and connectivity to address the complex challenges arising nowadays at a system level. The high-level requirements for a generic power supply unit for ADAS could be summarized as we do below.
Curious to know more? There are many other low-level and application-specific details that our specialized Application Engineers are willing to discuss with you.
Continuous operation with 6-18 V as input voltage, withstanding up to 40 V peak.
Pre-regulated 5V and post-regulated ≤3.3V output rails with ~40W to power different subsystems.
Switching frequency either below (< 500 kHz) or above (> 2 MHz) of the AM band.
Fulfillment of all output voltage tolerances over temperature and lifetime.
Providing a stable output voltage overall line, load and temperature conditions.
Fulfill transient response according to specification, dependent on load/slew rate.
Extraordinarily high efficiency to allow operation under high ambient temperature, typically 105°C or 125°C, depending on application and location of the board within the car.
Diagnosis functions for monitoring purposes, such as 'Power Good', to ensure the output voltages are within their specification.
Given the broad scope of these requirements, not all of them are fulfilled to the same degree in each application, there are many different possible layout approaches leading to distinct outcomes. The optimal solution will eventually depend on the acceptable trade-offs in terms of efficiency, ruggedness, reliability and stability. Therefore, a wide system-level understanding is indispensable to determine and devise the most adequate solution for each situation.
ON Semiconductor recently introduced the Flexible ADAS Power Solution development kit, which meets the necessary requirements and provides a complete, fully tested and robust design with a pre-regulated 5V output and a post regulated and programmable 3.3V rail. The solution delivers excellent thermal performance and efficiency of up to 96%. All these features make the system flexible enough to fit in multiple automotive applications beyond ADAS, such as infotainment or sensor fusion. The Strata Developer Studio is integrated into the kit, and all together shortens the development cycles and drastically reduces the time-to-market. This development environment is a cloud-connected platform that provides a seamless, personalized and secure environment for engineers to easily design and evaluate with ON Semiconductor technologies.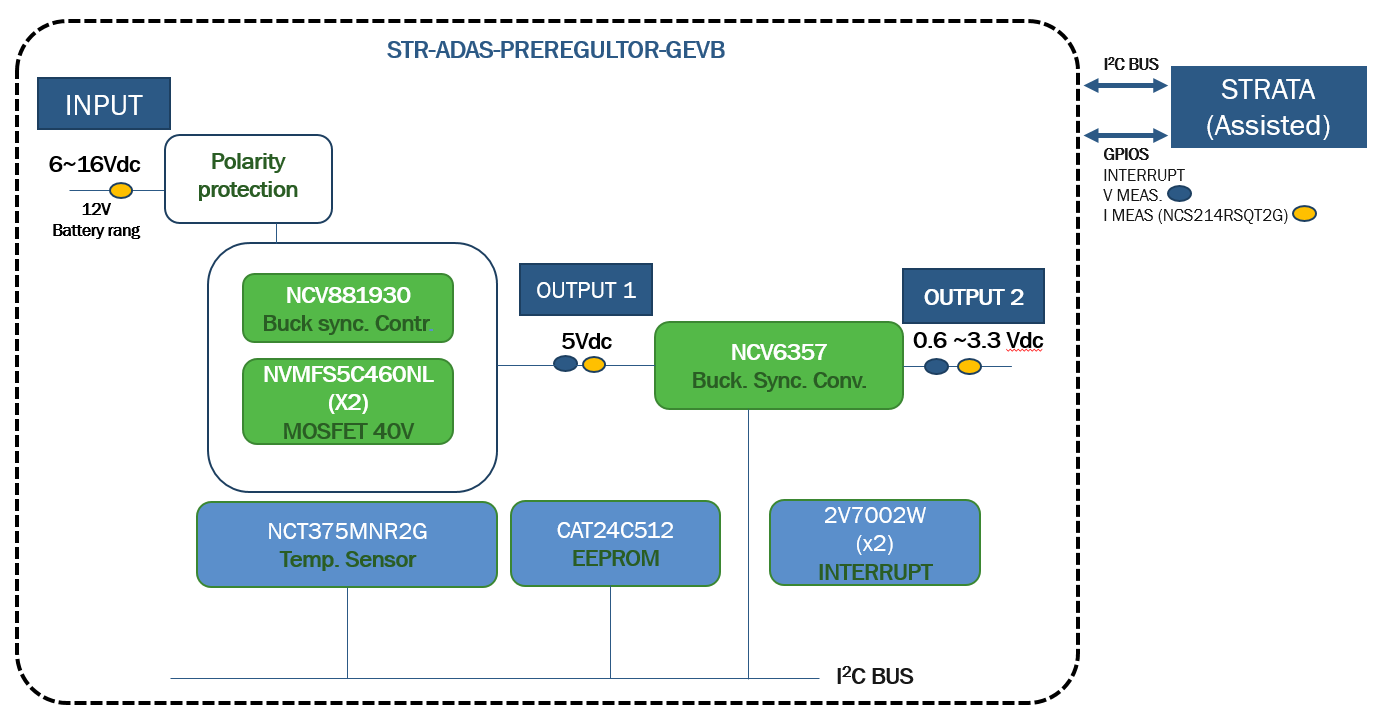 Figure 1. Flexible ADAS Power Solution block diagram
The Flexible ADAS Power Solution is devised in a cascaded approach with two highly efficient step-down stages. Thanks to the post-regulation second stage, the system delivers a reliable and stable low voltage rail adjustable from 0.6V to 3.3V, even while working at a high switching frequency of 2.4MHz, which allows in turn for a downsized output filter. The Adaptive On-time (AOT) architecture enables an enhanced transient response and better efficiency. This two-staged step-down strategy overcomes the limitations that a single-stage converter could face during low load conditions (working at low duty cycles) and which could compromise its stability, especially for rails below 3.3V.
The pre-regulation off the ~12V battery rail and down to 5V is implemented with the low quiescent NCV881930 Automotive Synchronous Buck Controller, working at 410 kHz fixed frequency with spread spectrum functionality and internally compensated to facilitate the development process. The converter features the low RDS(ON) NVMFS5C460NL FETs, that provide an optimal compromise between the low on-resistance and switching frequency, as well as high thermal performance in a compact flat lead package. The post-regulation stage is implemented with the NCV6357 Synchronous Buck Converter, optimized to supply different subsystems of automotive applications out of an up to 5V input. Contained in a low profile 3.0 x 4.0 mm DFN−14 package, the device is able to deliver up to 5A through the I2C programmable output voltage. Both the pre-regulation and the post-regulation stages ensure a ±2% voltage output tolerance.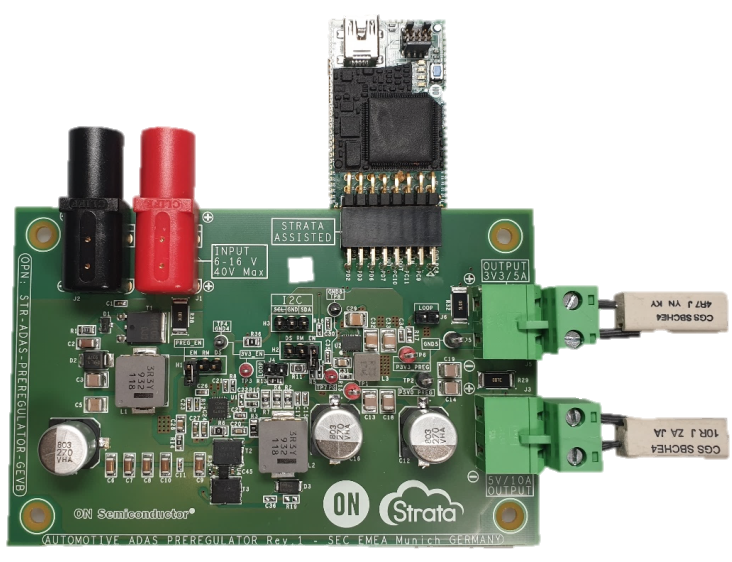 Figure 2. Flexible ADAS Power Solution Kit
Aside from Flexible ADAS Power Solution, other relevant reference designs for ADAS and automotive subsystem power management are also offered by ON Semiconductor. Particularly relevant is the single-stage 30 W Automotive 2 MHz Pre-Regulator, Synchronous Buck, NCV891930, which offers and alternative solution to the two-stage conversion presented in this blog. Moreover, variations of the pre-regulation stage with the NCV881930 synchronous back controller are also available for 30W and 100W.
Learn more about ON Semiconductor's ADAS solutions today!