USB-C and Automotive Electronics – Where Power Meets the Road
by
Julie Tyler
- 11-14-2018


It's no secret that USB-CTM (USB Type-C) is penetrating the electronics market at a stunning rate. PCs were first to embrace the new standard to reduce their physical thickness and profile while increasing the potential charging power up to 10x that of the previous USB protocols. PCs no longer need independent power port and USB data ports as USB-C can be used for both. Consumers were drawn to USB-C because of the new cable and its homogenous connectors.
Finally, a cable that could be for any device and never be plugged in the wrong way! The USB-C standard quickly infiltrated the behemoth smartphone market due to the small form factor and versatility to merge audio, display port, and charging capabilities into a single port.
The next frontier is the automotive industry. With the momentous wave of electronic adoption in vehicles, integrating USB-C ports seems to be a natural progression for car makers. USB-C ports in vehicles will allow consumers to charge their phones while enjoying the seamlessly coupled infotainment features such as Apple CarPlay and Android Auto.
Due to the exhaustive USB-C standards, implementing high power charging and data protocols are not straight-forward for ODMs designing the automotive modules. The challenges further increase when expanding to multiple ports.
ON Semiconductor is alleviating these challenges by providing a fully functional dual port, 100W automotive reference design.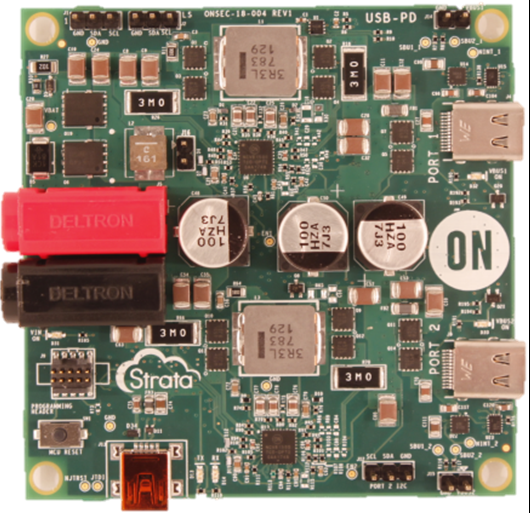 This total system solution integrates power management, port control, protection and the software policy engine. The design includes 100% voltage/power coverage as well as temperature protection. The power management allows for input voltage monitoring and de-rating of power based on the battery voltage with customizable limits.
In additional to power management, versions of the board are available with USB SuperSpeed 3.2 (10Gbps) functionality through ON Semiconductor's industry-leading redriver products. The solution is also scalable for four ports with a single MCU.
For those new to USB-C, evaluating such a solution may feel overwhelming, but ON Semiconductor provides a software kit and intuitive GUI. The GUI allows the user to assign individual port setting while providing a live monitor of voltage, power and temperature for each port.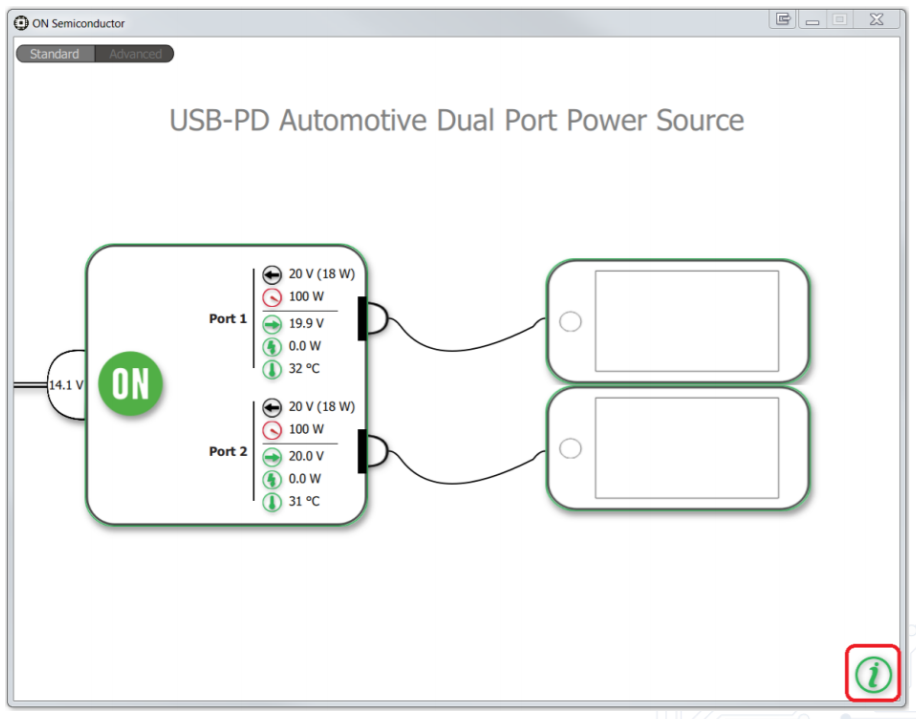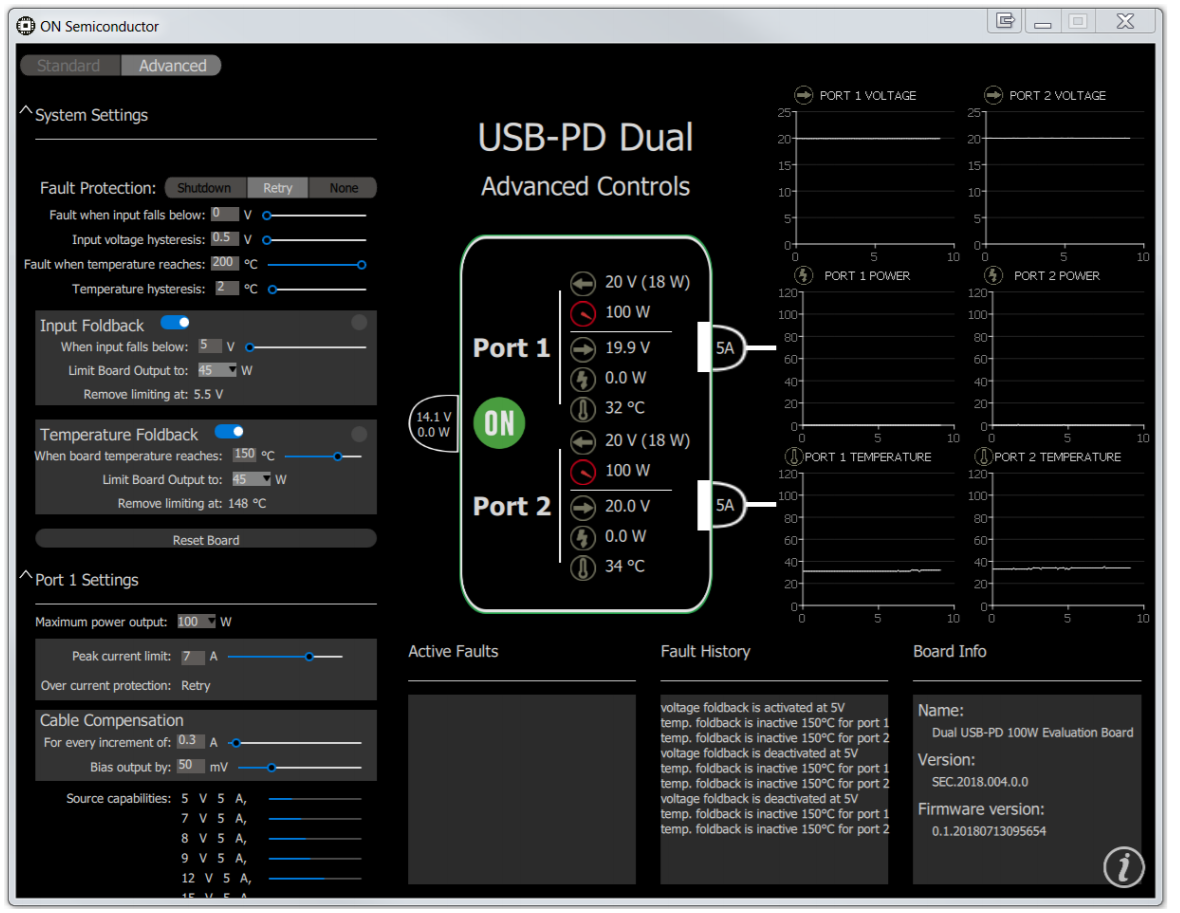 Foldback protection and fault features can be set and the fault history is displayed for reference. Download Strata, our new cloud-connected design platform, to accelerate your design evaluation as well as save time. Our new development platform enables quick and easy evaluation, design ready solutions, and offers advanced support capability for your USB Type-C & PD design.
Watch the USB Type C Full Solution for Automotive Application video to learn more!

reaction successful
Comment
Danny Hinojosa
2018-12-13 00:00

Comment rating:

0
very precise and intelligent application for future use.
David
2018-12-04 00:00

Comment rating:

0
This is exquisite. This technology defines the essence of comfortability in modern days advancement.
Brandon
2018-12-02 00:00

Comment rating:

0
Wow very unique technology, this can be used in many a car
Brandon
2018-12-02 00:00

Comment rating:

0
Wow
Marty
2018-11-29 00:00

Comment rating:

0
A very useful and topical presentation, well written and documented.
Cindi
2018-11-20 00:00

Comment rating:

1
Wow, well written and informative, excellent article