Home > Blog > iot >
ON Semiconductor Technology Seminars: Deep Dive into Smart Homes & Buildings, Vision IoT and more
ON Semiconductor Technology Seminars: Deep Dive into Smart Homes & Buildings, Vision IoT and more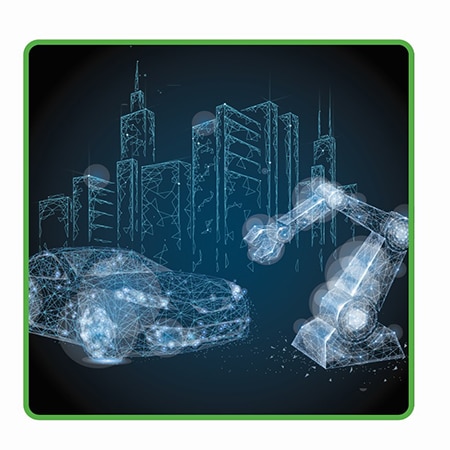 by
Pavan Mulabagal
- 08-26-2019

ON Semiconductor will host technology seminars on the fast-growing segments of smart homes and buildings. Sessions include Vision IoT, low-power and battery-free sensor devices, connected lighting, robot assistants, audio edge AI, and node-to-cloud platforms. Addressing the challenges facing manufacturers in this growing area, the seminars will explore how to enhance security, reduce energy consumption and improve comfort within homes and buildings.
The seminars will be hosted around the globe and will feature rich technical and practical presentations that combine new, advanced design concepts, tutorial review of basic design principles, and real-world application examples.
Learn more about the first four seminar sessions below:
Innovations in Smart Homes and Buildings
Energy cost savings, security, and user comfort enabled by building automation, voice-based assistants, video doorbells, and smart appliances are aiding the proliferation of IoT devices within homes and buildings. The introduction to the 'Innovations in Smart Homes and Buildings' seminar will review market trends and an overview of ON Semiconductor's vast portfolio of cutting edge and energy-efficient solutions for the IoT.
Vision IoT
In addition to being featured in security and monitoring applications, image sensors are increasingly being incorporated in traditional devices and appliances. This coupled with the steady improvement of AI algorithms at the edge is giving rise to several innovative use cases. This session will cover some of the newer trends within image sensors including on-sensor HDR, Motion detection, IR+, etc. that aid these unique applications. We will also cover how sensor technologies are driving system power reduction while supporting cost-effective, intelligent systems.
Smart Home Hubs and Gateways
From connected devices streaming high bandwidth data to wider in-home coverage, the need for high performance Wi-Fi has never been greater. We will discuss the latest Wi-Fi technologies (MUI-MIMO, Wi-Fi 5, Wi-Fi 6), as well as our industry-leading Wi-Fi solutions for gateways, routers and smart hubs from the recently- acquired Quantenna Communications Systems.
Connected Lighting
Driven by domestic and global demand, connected lighting remains the area with the highest potential growth for both smart homes and buildings. Our industry experts will begin by providing a review of market and technical requirements covering the connectivity, power and energy efficiency of LED lighting. This session will also explore trends including lighting as a service, localization, health care, and mobile control.
Register now for the city nearest you at the links below!
Asia (September 17-October 24th)
North America (October 22-November 7th)
Europe (November 5-8th)


reaction successful
Comment
Jorge gil
2019-10-08 17:27

Comment rating:

0
Technnical information