Ensuring Analog Audio Output with USB-C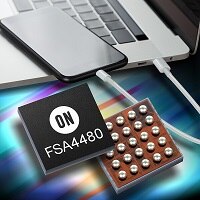 by
Julie Tyler
- 09-27-2018


Today, digital audio streamed using a smart device is one of the most popular forms of consumption, as it gives us access to our favorite tunes at any time and mostly anywhere, even on a bus or train. With the help of a set of earphones, we can turn any crowded public space into a private escape.
Just as we have become dependent on our audio content to ease the daily commute, manufacturers start to phase out the humble 3.5mm socket; the primary interface for earphones. It is understandable, given that the profile of the socket has effectively become the limiting factor for further reductions in the thickness of a smart phone.
Rather than completely abandoning a wired connection in favour of Bluetooth-connected earphones and speakers, the intention is to use a single, slimmer port for all our power and data needs. This is where the USB-CTM (Type-CTM) connector comes in.
This doesn't necessarily mean that we will need to replace our favourite earphones or headphones with a new set that have a USB-CTM connector, at least not overnight. Adapters will provide an interface between the old 3.5mm plug and the new Type-CTM connector, however, this doesn't guaranteed that every Type-CTM interface will support analog audio. While an external adapter will provide compatibility between the old and new connectors, the FSA4480 USB-CTM Analog Audio Switch will provide the internal interface needed to ensure the Type-CTM connector can output analog audio.
One of the many benefits of the FSA4480 is that it automatically detects the type of 3.5mm plug inserted. Look closely at the end of your headphone lead and you may notice two or three insulating bands around the plug, this separates the plug into three or four electrically isolated sections. Headphones with four sections typically indicates the headphones include a microphone. Headphones including a microphone conforms to one of two standards, OMTP or AHJ. The difference? The Ground and Microphone connections are mirrored on each. The FSA4480 is able to detect and switch the Ground and Microphone signals to the correct bands on the 3.5mm plug. In fact, the device integrates analog switches to handle a range data signals for the Type-CTM connector, including USB data, Sideband signals, microphone signal, ground sense, and HiFi audio.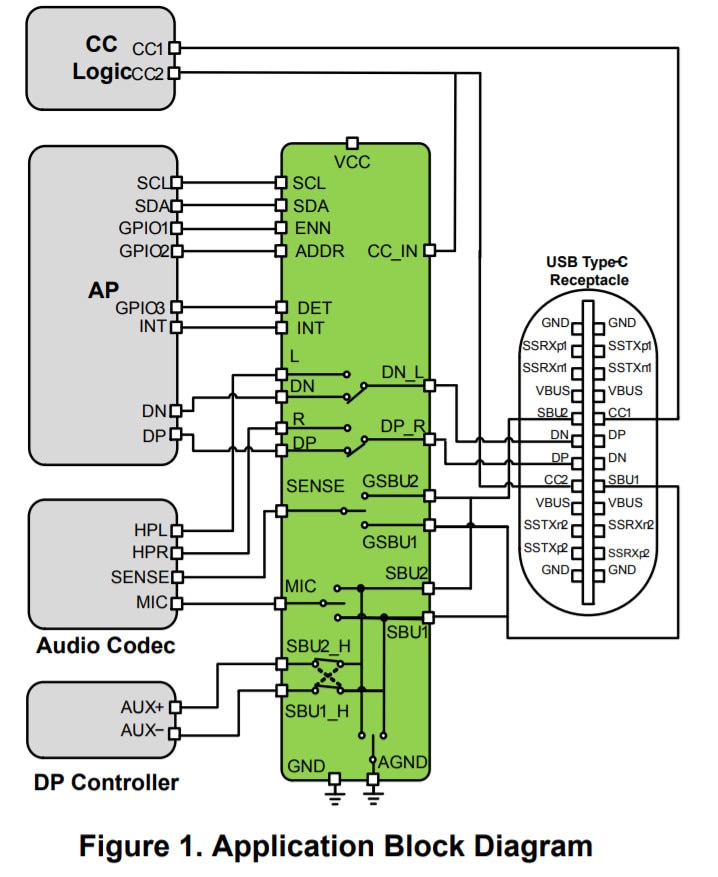 Using registers controlled and accessed through an I2C interface the FSA4480 can detect and also react to overvoltages and short-circuits between pins. This means it can, for example, protect the host if the port is exposed to water or some other form of contaminant. Additionally, enable and disable timings can be customized. This allows for smooth audio transitions eliminating pop and click noise.
The venerable 3.5mm socket may be being phased out of our lives but audio isn't leaving any time soon. Making sure our devices can support an audio interface as we transition towards a Type-C paradigm is going to be important to manufacturers and consumers alike. The FSA4480 ensures we can all continue to shut the world out when we need to, whatever our choice of headgear.
Visit our USB-C Solutions page and find out more about our solutions!