Data Centers Efficiency Optimized Though Wireless Energy Harvesting Sensors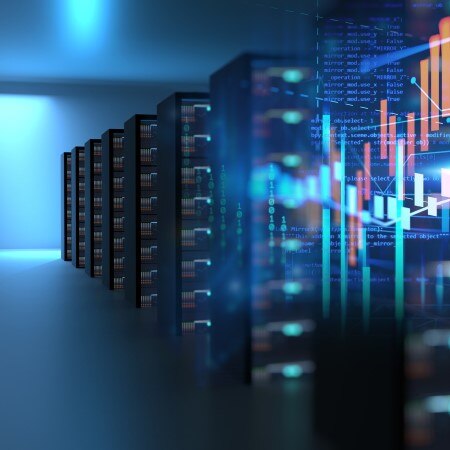 by
Greg Rice
- 11-11-2019


As the Internet of Things (IoT) continues to grow, the amount of computing power required in data centers increases at the same exponential rate. As data centers expand, optimizing power efficiency becomes a critical factor for managers to meet ASHRAE thermal requirements and maintain operating expense budgets.
Computing equipment is the most reliable when the air at the cooling fan inlets of the equipment is within a specified temperature range. It is common for managers to provide excess cool air to server racks to ensure that the air inlet temperatures are below the required thresholds, resulting in a waste of energy and increased operating costs. Cooling systems data centers account for approximately 35% of the overall operating expense and approximately 20% of downtime. Optimizing the amount of cooling within data centers is a way to improve energy efficiency without sacrificing computing power or equipment reliability, but it is impossible to effectively manage cooling without an understanding of how the temperature varies from rack to rack.
Sensors can be installed within server racks to create a heat map, which a manager can use to adjust the cooling systems and provide adequate cooling without creating thermal hotspots. Historically, several wired temperature sensors were installed in server racks and managers would manually analyze the data from each individual temperature sensor to understand how to optimize the cooling system. Today, there are more sophisticated temperature sensors available, which include wired and wireless sensors that can be integrated into management software over a standard SNMP interface. The systems prove valuable in optimizing power efficiency and also automatically sending alarms when there is an unexpected increase in air temperature within a server rack.
ON Semiconductor's Smart Passive Sensors (SPS) offer a sensor network that uses wireless, energy harvesting sensor nodes connected to a central hub. This system is ideally suited for temperature monitoring due to its ease of use, seamless integration into existing Data Center Infrastructure Management (DCIM) software, and low-cost, maintenance-free sensor nodes.
There are three main hardware components to the Smart Passive Sensor system:
A wireless, battery-free temperature sensor designed to be placed on metal surfaces (SPSXT001FOM)
A small form-factor RF antenna used to communicate to each SPS (SPSPRDA2-P)
An eight-port SPS reader hub that is the core of the network (SPSPRDR1-8)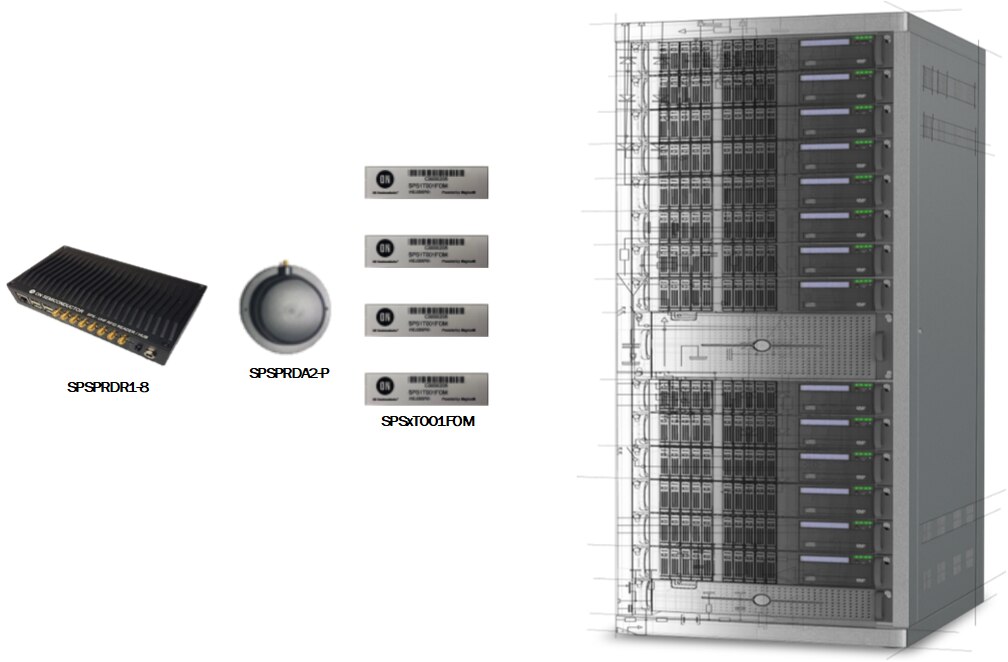 The sensor data is accessed by DCIM tools over a standard SNMP interface, which is also used to access data from smart PDUs, Rack Servers, Network Switches and other equipment within a data center. The SPS system is just another source of data for the DCIM tools to incorporate into the existing analytic tools. The diagram below shows how the SPS system is typically integrated into existing data center management systems over the SNMP interface.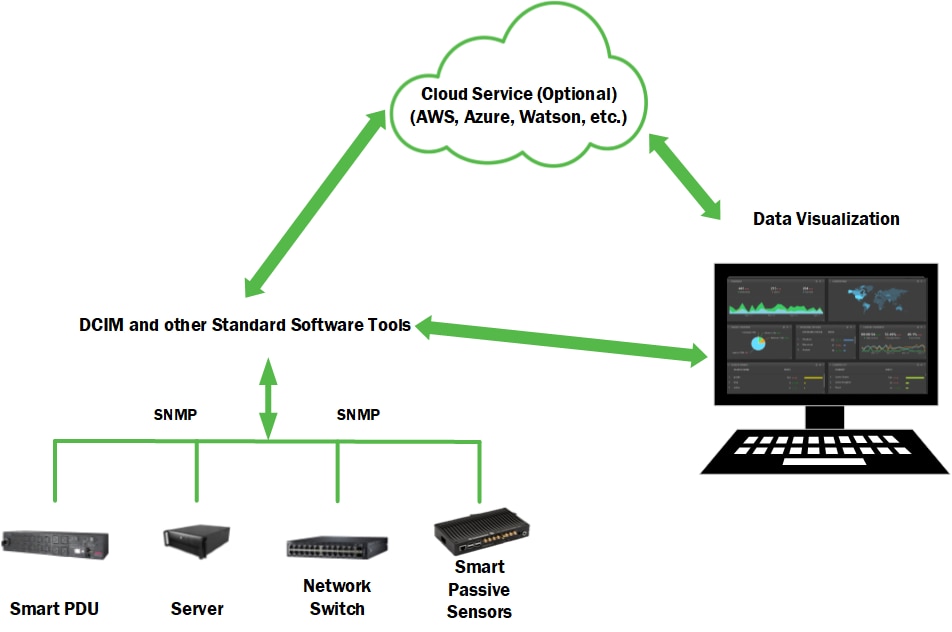 To learn more about how Smart Passive Sensors can be used to wirelessly monitor temperatures in data centers, watch our webinar.