Strata Developer Studio Breaks the Product Design Tool Mold with a Unified End-to-End Platform Experience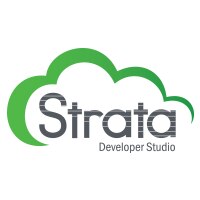 by
Dave Priscak
- 01-02-2019


There are many stages to a new product design in the electronics sector. These must be carefully and expertly completed on the journey from concept to a validated, proven and working end solution.
Nowadays, this process is supported by component and device manufacturers with a whole lot more than a few samples and the humble datasheet. Development kits and boards, integrated design environments (IDEs) and simulation tools are now commonplace to help the process skip along. All of these have added certainty and helped reduce time-to-market with fewer design spins for OEMs. However, until now such valuable tools and assets have typically not been connected and available in a single integrated working environment.
Some tools are cloud-based and others resident to the host work platform. ON Semiconductor's Strata Developer Studio uses the best of both worlds. It can operate unconnected for use in a lab environment where WiFi may be unavailable but when connected to the cloud, it gets live data updates, information and support. It breaks the norm by offering a first-of-its-kind unified, end-to-end, single platform and experience. This has appeal to designers looking to achieve the ultimate easing and optimization of their design flow with maximum confidence of the best outcomes with minimal respins.
Strata gives engineers a personalized and secure environment in which to work with evaluation boards and reference designs, delivering the hardware documentation, product information, design and application notes, and performance data straight to the desktop. Automatic over-the-air updates insure the materials are the latest revision and notify the user whenever there has been a change. Making all future development boards 'Strata-ready' will make them recognizable to the developer studio as soon as they are connected to the user's host computer.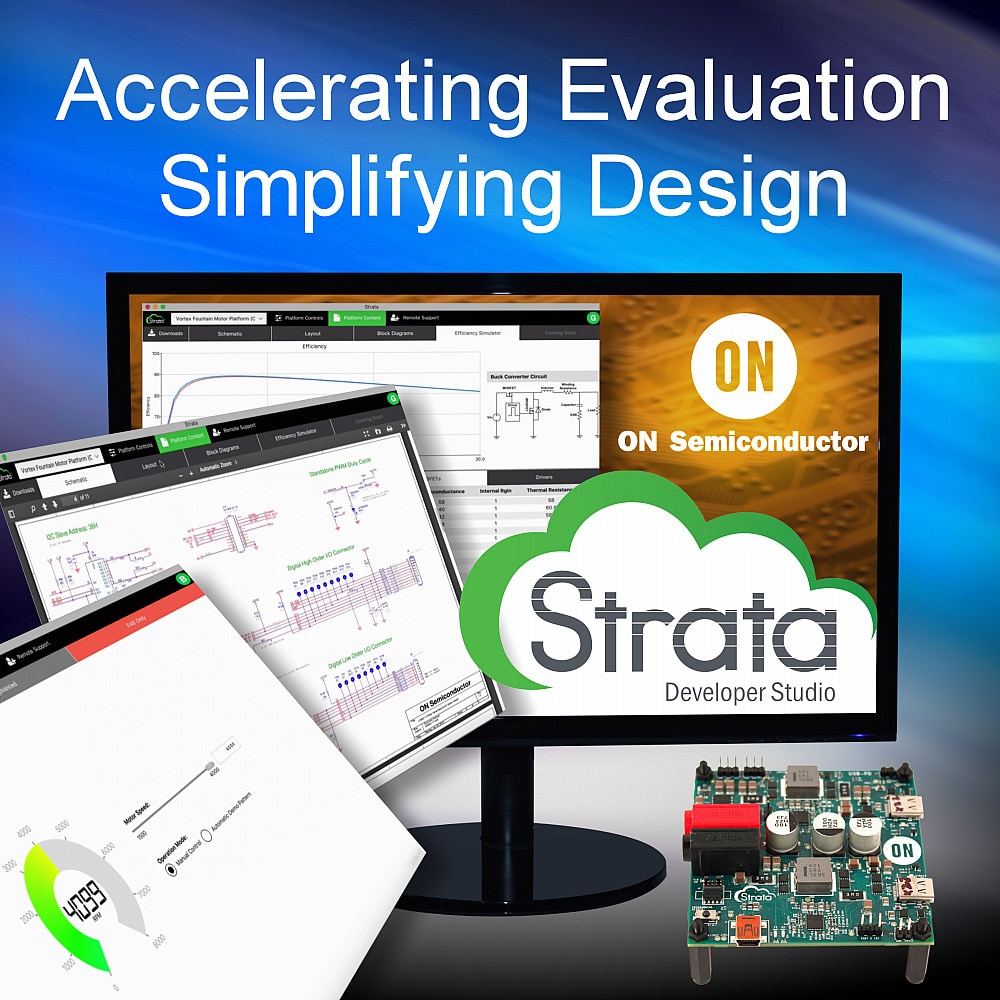 A platform such as Strata takes away unwanted barriers and clunky interfaces to give a holistic Software as a Service (SaaS) that unencumbers designers to develop their innovative new products with creativity, speed and relative ease. Strata is provided as a Microsoft signed application connecting to ON Semiconductor's SaaS platform and features comprehensive security of data and privacy – a must have for this type of tool.
Products and systems in most sectors are renewing with exciting and enhanced capabilities at a relentless rate. This puts pressure on engineers to get designs to market as quickly as possible in order to gain competitive edge. Tools such as Strata that support research, evaluation and design can fit the bill perfectly and raise the bar to a new level.
Strata will be demonstrated at this year's CES in Las Vegas in ON Semiconductor's suite on the 3rd floor of The Venetian (Murano 3302). Multiple demo boards will be available to allow visitors to get hands-on and test the new platform's capabilities.
For those not making the trip to Vegas, a video is available to provide an easy introduction to Strata.