COVID-19's Helping Hand Part II: Infusion Pumps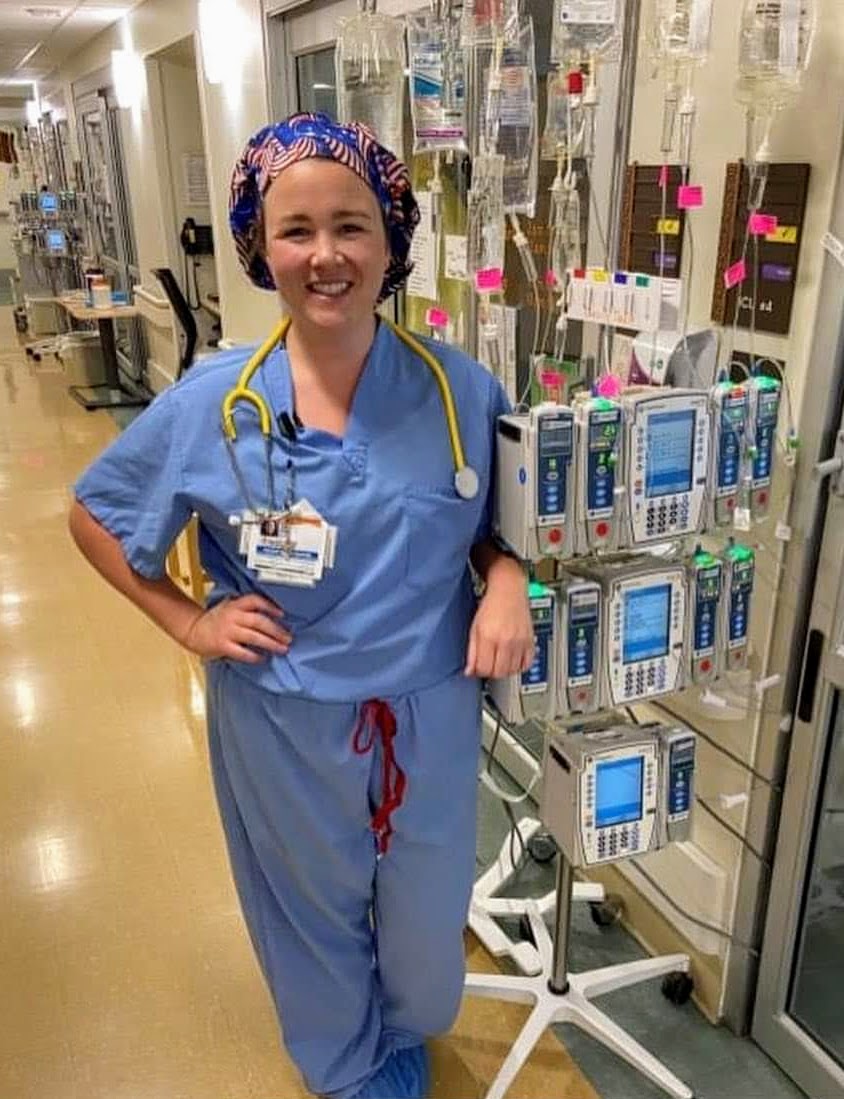 by
Steven Dean
- 2020-05-19


Still working in my home office sequestered like most of the world's population. I'm writing late at night not able to sleep as anxiety gets the better of me. In my last blog, I wrote about my wife taking care of our grandson while his mother (and my daughter), Erin, works on the front lines in the ICU at a local hospital caring for patients affected by COVID-19.
We watched Charlie again today, and during the hand-off, we don't hug goodbye anymore to maintain the best practices we can with social distancing. So close, but yet so far. Erin is certainly deemed essential, working alongside fellow healthcare heroes to save lives.
Similar to how medical ventilators are so critical to patient care during these times, the continued increase in the number of COVID-19 hospitalizations has also created an unprecedented strain on the world's inventory of infusion pumps.
ON Semiconductor and our operations have been deemed as essential and critical infrastructure by the Department of Homeland Security as semiconductor components are a critical part of the supply chain for medical device manufacturers.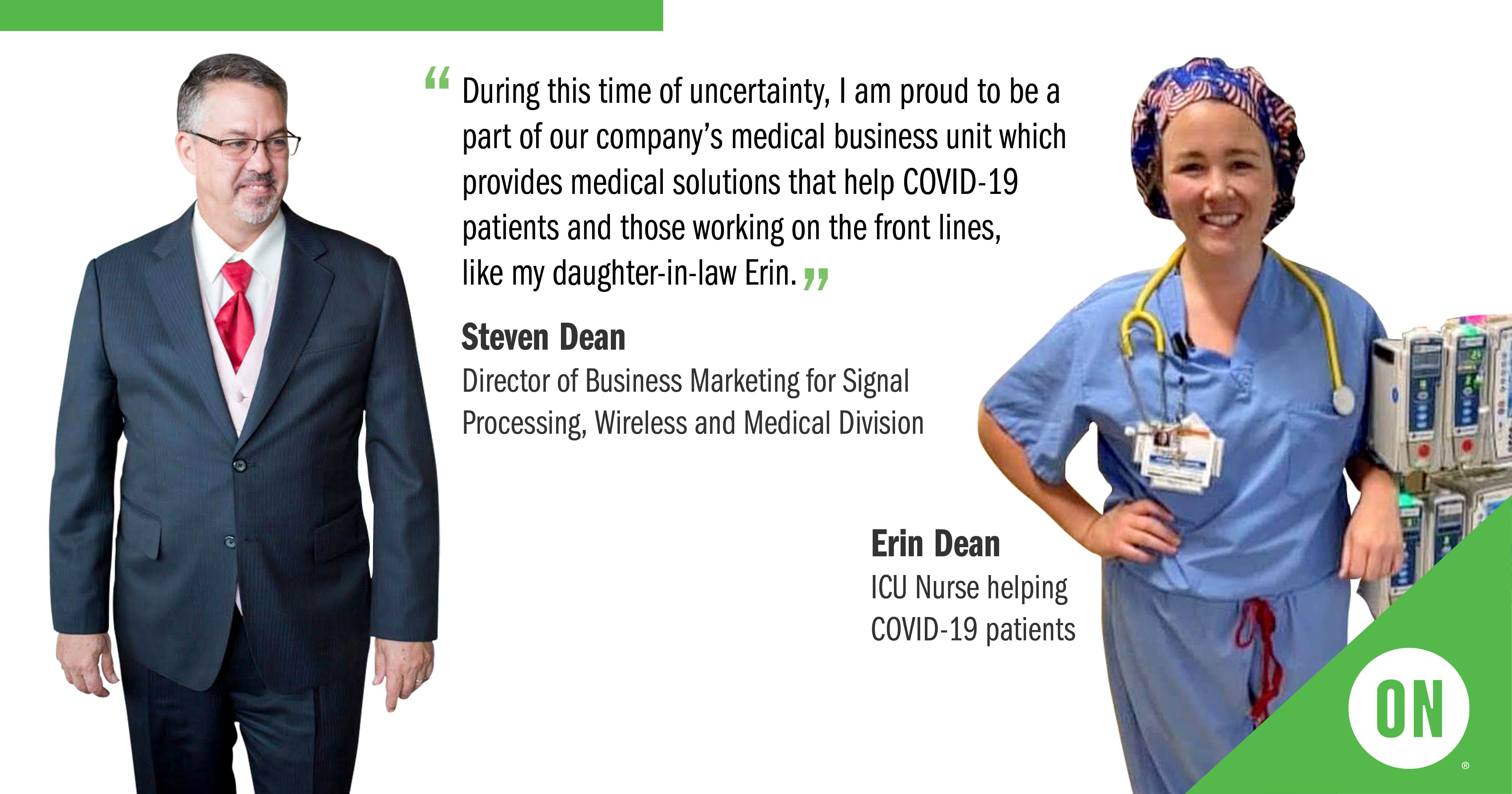 ON Semiconductor has been serving customers in the medical device business for well over 30 years, including me since 1996. Medical devices like ventilators or infusion pumps are desperately needed unlike ever before. This is why you see such a call to arms from companies across all industries answering the need.
Infusion pumps in the clinical setting are operated by a nurse or trained personnel, delivering fluids, medications, and nutrients to COVID-19 patients in need. Very precise flow low rates and delivery durations of fluids are managed typically through a user interface or touchscreen.
With infusion, the need for design safety is critical. In a posting on the FDA Website, the FDA suggests that from 2005 to 2009, the FDA received approximately 56,000 reports of adverse events associated with the use of infusion pumps, including injury and death. During the same time period, medical device manufacturers conducted eighty-seven (87) recalls addressing safety concerns. Fourteen were identified as Class 1, where there is a reasonable probability that the use of the recalled devices could cause serious health consequences or even death.
Infusion pumps are often considered the most safety-critical medical devices due to the nature of their operation and associated risks. It stands to reason that reliability and accuracy are key considerations. Systems such as these need a friendly, straight forward, and safe to use human-to-machine interface (HMI).
Infusion pumps usually include a fluid reservoir of some type, a pump, and a catheter system for transferring fluids, but most importantly an electronic control system assembly for controlling fluid flow reliably and safely to the patient.
Most clinical-grade infusion pumps operate with either a syringe or hanging bag designed for use at a patient's bedside; other types are found in the ambulatory setting and area designed to be more portable. The microprocessor interfaces with sensors in the pump to monitor parameters like fluid flow pressures, temperature, even altitude and tilt are measured to ensure fluid through the pump or valve system. Alarm conditions are identified and set for variances. Newer 'smart pumps' are designed to alert the user if there is a risk of potential drug interactions. There are also wearable infusion pumps, currently used to deliver insulin for diabetes therapy.
Looking at the block diagram below, one could get overwhelmed, but let's focus on the critical core elements of the design.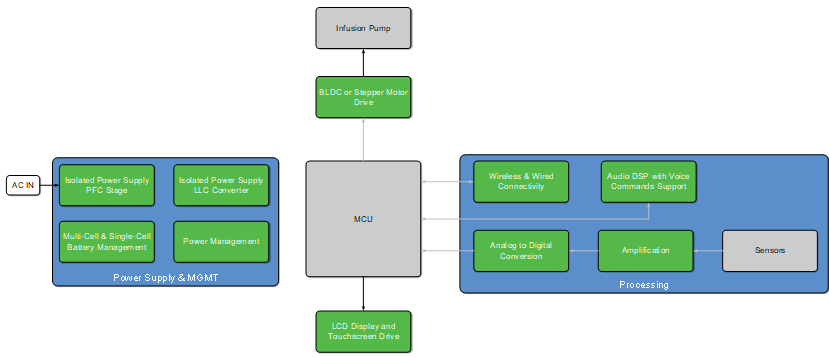 Simplified Infusion Pump Block Diagram
For commonly used back-up batteries, an ON Semiconductor multi-cell battery charging block is a good solution for ensuring the ability to deliver the power the moment it is needed. As many manufacturers use a multiple-battery setup, our solution can be extended to as many hot-swappable batteries as needed simply by adding more battery controllers.
The architecture shown is able to control a high-performance brushless DC (BLDC) stepper motor drive, which drives the pump, delivering the fluid and is, of course, the critical function of every infusion pump. Since patient safety is key, a multi-purpose BLDC pre-driver, like our LV8968BBUWR2G, offers several safety features such as:
Drain-Source short detection for external FETs
Overcurrent Shutoff
Low Gate Voltage Warning
Over-Temperature Warning and Shutoff
Over/Under Voltage protection
ON Semiconductor offers several system options including Bluetooth® Low Energy, Wi-Fi and Sub-GHz radios for wirelessly connecting to external data systems and hosts. Wired connectivity solutions also include multiple USB ports for connections to external drives.
Many of the devices supported are automotive qualified, a benefit that is becoming popular within the medical device manufacturing community. These automotive-rated devices have passed specified stress tests and typically offer more durability and extended working temperature ranges. Many solutions have advanced diagnostic features and fault protection functions for safety such as the BLDS stepper motor drive mentioned above.
By leveraging our product portfolio and application expertise, the company provides complete and differentiated customer solutions that accelerate time to market and can certainly help our customers to improve lives. Together, we are ON Semiconductor.
Be sure to subscribe to our blog and follow us on social media to receive the latest updates on our technologies, solutions and company news!
Twitter | Facebook | LinkedIn | Instagram | YouTube