ON Semiconductor ADAS Technology Enables 'Eyes' for SUBARU's EyeSight Driver Assist Technology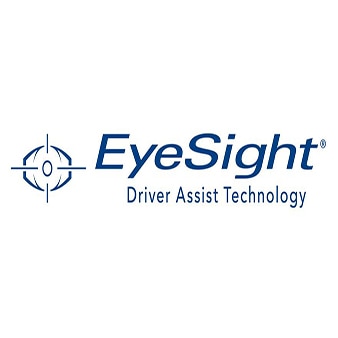 by
ON Semiconductor
- 10-21-2019


A few years ago, you could have been forgiven for thinking that vehicles with the ability to 'see' the road ahead and assist the driver in critical conditions were nothing more than science fiction. However, recent and ongoing developments in automotive technology mean new vehicles are more likely to have some ability to detect their environment and take direct action contributing to improved road, passenger and pedestrian safety.
Forward-looking cameras are becoming a primary sensing element in vehicles and are no longer restricted to the luxury end of the market with many mid-range and entry-level vehicles now including them. Their versatility is key to their success with image sensors that can provide data for multiple systems, including traffic monitoring, obstacle detection, speed sign recognition, adaptive cruise control, lane departure warning and pre-collision braking.
In a well-controlled environment with even lighting, it is relatively easy to develop image systems that deliver the required quality of data. However, the real world often presents driving conditions that are very far from ideal. To be truly reliable, advanced driver assistance systems (ADAS) are required to function at optimal levels in all weather conditions and at all times of the day and night.
The challenges this presents can include uneven lighting with extreme contrast (i.e. exiting a tunnel on a bright sunny day). There can be glare from wet road surfaces and backlighting from low sun, especially in winter months. At night the challenges are different, but no less demanding. As street and vehicle light sources move to LED technology it introduces flicker; while this may be imperceptible to the human eye, it presents a major challenge for image sensors.
This challenging environment, coupled with the need for performance and reliability means that the image sensors chosen for ADAS systems have a particular set of feature requirements. Having recently shipped its 100 millionth AR0132AT for ADAS applications, ON Semiconductor's advanced 1.2 Megapixel CMOS sensor is undeniably one of the automotive industry's most popular image sensors from a trusted supplier making it the de-facto standard for ADAS applications.
Thanks to its industry leading combination of high dynamic range, low light sensitivity, and programmable exposure mode, the AR0132AT CMOS sensor has been selected by a number of leading automotive manufacturers. The list includes Japanese automaker, SUBARU, which chose the AR0132AT because it meets the company's demanding specification for its award-winning EyeSight ADAS System.
The AR0132AT provides the 'eyes' for SUBARU's EyeSight System. The stereo camera arrangement supports important safety-related functionality giving vehicles the ability to monitor traffic, identify an impending collision, stay in lane or follow other vehicles at a safe and consistent distance. SUBARU has sold a significant number of vehicles equipped with EyeSight. SUBARU has won numerous awards and recognition for its leading role in vehicle safety and the proven capabilities of EyeSight, which is in no small part due to the performance of the AR0132AT image sensors. Most recently these include accolades from the Insurance Institute for Highway Safety (IIHS), and the top rating of Advanced Safety Vehicle Triple Plus (ASV +++) in the Japan New Car Assessment Program (JNCAP).
Far from being science fiction, vision in vehicles is becoming very much part of the mainstream. This is underlined by the fact that ON Semiconductor recently surpassed the landmark of shipping 100 million AR0132AT image sensors into driver assistance applications. Its market-leading CMOS-based image sensing technologies are recognized by many automakers as well as third-party sub-tier suppliers of ADAS systems, resulting in ON Semiconductor supplying 8 out every 10 vehicle's ADAS systems and 6 out of every 10 image sensors now being used in vehicle vision systems.