Radar and LiDAR: ON Semiconductor Sensing Technologies Displayed at AutoSens Brussels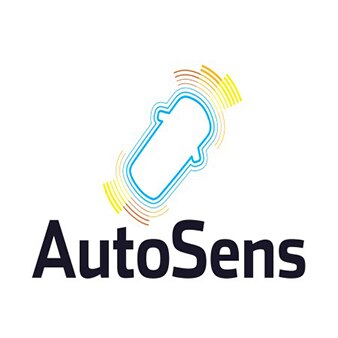 by
Eric Thomas
- 2019-09-09

AutoSens Brussels, September 17-19 at the AutoWorld Museum, is an important meeting of automotive and electronic engineers working to advance ADAS technologies more rapidly. The conference is built by engineers, for engineers and features high quality technical presentation and exhibit areas.
As the lead sponsor of the event and the industry-leader in CMOS image sensors, ON Semiconductor will be showcasing our broad portfolio of devices to address the growing number of vehicle applications that span driver and occupant sensing to Advanced Driver Assistance Systems (ADAS). Demonstrations at our booth will include:
HDR+LFM for viewing and sensing applications with RCCB processing for increased sensitivity. These systems provide drivers with greater visibility, eliminate blind zones around the vehicle, reduce aerodynamic drag, and offer designers more options for future cabin designs and functionalities.
High-resolution solutions for ADAS and autonomous driving, optimized for both low light and challenging high dynamic range scene performance. These imagers deliver a high-performance solution for the latest rearview, surround view and mirror replacement applications.
Driver monitoring and occupant monitoring solutions for next-generation in-cabin systems. These systems understand where the driver's gaze is pointed, if their eyes are open or closed, the position of their head, or if they are on their phone. Some estimates suggest that by 2024 approximately 50% of all passenger vehicles will have at least one camera providing some form of in-cabin monitoring.
SPAD Array LiDAR for short-range flash and long-range scanning developed for automotive sensing applications. This solution provides a 3D point cloud of the environment around the vehicle for ADAS and AD systems.
High-performance radar transceiver for ADAS and Autonomous Driving applications such as Automatic Cruise Control, Stop & Go, Cross-Traffic Alerts, Autonomous Valet Parking and Highway Pilot.
In order to support our customers as they seek to develop cutting-edge ideas for next generation vehicles, we will also be showcasing our suite of tools and resources that complement our robust product offering by helping to speed and ease development of automotive in-cabin monitoring systems.
During the conference, Geoff Ballew, Director of Marketing for the Automotive Sensing Division at ON Semiconductor will speak on the challenges and requirements for state-of-the-art sensors across the major sensor types.
Speaker: Geoff Ballew
Wednesday, September 18th
9:25am – 9:55am
Mezzanine Auditorium
We invite you to join us to explore how ON Semiconductor can inspire and enable your next generation automotive application!
To attend, register today!