Rad Hard Aerospace ASICs

ON Semiconductor offers Application Specific Integrated Circuit (ASIC) solutions critical for aerospace applications and products requiring rigorous FIT rates due to terrestrial radiation exposure. A combination of characterization test data, soft-error-aware design flow methodology, qualification, and handling flows allow customers multiple options in planning and designing ASICs in a wide variety of applications. Available in the company's 110 nm and 180 nm digital processes, the standard cell and SRAM architectures achieved superior neutron test results across voltage and temperature. To further reduce Single Event Effects (SEE), the design offering includes enhanced substrates, redundancy and error correction code (ECC) options. Leveraging the company's existing commercial digital ASIC flow, customers benefit from superior pricing, development spans and manufacturing cycle times. ON Semiconductor has a wide range of design solutions to mitigate soft errors while taking density, power, and performance into account. A combination of proven Rad Hard by Design (RHBD) techniques and process enhancements deliver outstanding neutron test results. Be it partial, sequential, or full Triple Modular Redundancy (TMR), ON Semiconductor can tailor an ASIC development flow to meet the design and application needs of a wide range of aerospace applications.
Product Technologies
ON Semiconductor is a leading supplier of System-on-Chip (SoC), Application Specific Integrated Circuit (ASIC), and other custom solutions, supporting a wide range of applications in the automotive, industrial, medical, and aerospace & defense markets. ON Semiconductor has designed and manufactured more than 5,000 custom integrated circuits over the last 50 years.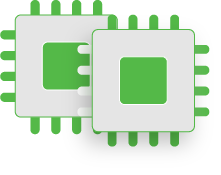 ON Semiconductor supports Foundry projects with program managers, Customer Service Resources, and product marketing managers, from design engineering, through prototypes, and into production. Foundry experts in Europe and USA enable direct factory technical communications to ensure successful reticle generation, process integration, test development, yield enhancement, and prototype delivery.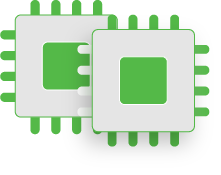 Download Strata Software
The Strata Developer Studio is a cloud-connected development platform that provides a seamless, personalized and secure environment for engineers to evaluate and design with ON Semiconductor technologies.