The Doctor Will Not See You: Trends in Remote Healthcare During and Post COVID-19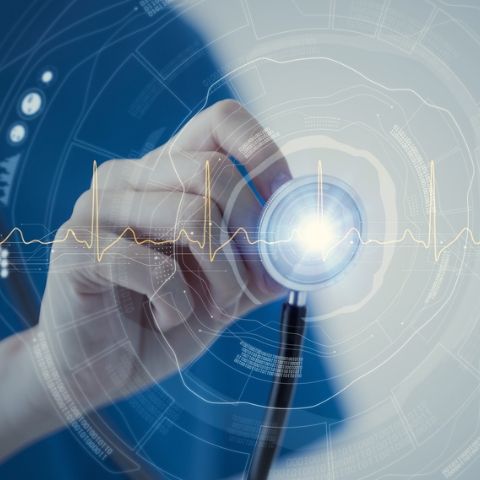 by
Shola Slough
- 07-08-2020


The ongoing COVID-19 global pandemic is bringing about changes in every aspect of our lives. From the way we perform our jobs to the way we educate our children and attend tradeshows, we've all had to quickly adapt to remote models to limit the human contact that enables the virus to spread.
Even prior to COVID-19, the medical device industry was already moving towards remote monitoring and obtaining service in place. For example, the Hearing Aid Act of 2017 passed by the US Congress was a major game-changer for the hearing aid industry. It paved the way for self-fitting and over-the-counter (OTC) hearing aids for mild and moderate hearing loss to move forward. In mid-2018, the FDA issued a letter that the requirements and process for establishing a category for OTC hearing aids be published in August of 2020. The OTC model provides another channel for consumers to acquire their hearing aids, while Bluetooth® Low Energy connectivity is the protocol that enables self-fitting with a smart mobile device.
Meanwhile, Bose® announced its own go-to-market approach with the Direct-to-Consumer (DTC) model, complete with FDA approval later in October 2018. In a similar approach to OTC, this allows users to self-fit their hearing aids and program them, instead of a healthcare provider having to do so.
By late February 2020, COVID-19 was gaining international notoriety and in March, many countries were declaring the Pandemic a national emergency. Then, something interesting happened in April. On the 16th of April, Oticon® launched its 'Oticon RemoteCare' platform, which allows hearing care professionals to assist more patients remotely, making adjustments and fine-tuning. The next day on the 17th of April, Starkey® announced a partnership with Google Cloud Storage™ service expanding its 'Hearing Care Anywhere' project and on April 23rd, GN ReSound® added to the mix with its Resound Assist Live at-home services.
Outside of the hearing aid industry, remote healthcare is a trending topic across the entire medical community. On the 2nd of March, Masimo® announced FDA clearance of its Respiration Rate from Photoplethysmography (PPG) monitor with critical vital signs and blood oxygen levels (SpO2). Then within a matter of days, Masimo later announced a full market release of SafetyNet™ a clinical-grade telehealth solution for remote monitoring. Innovations like this enable medical professionals to adhere to physical distancing requirements, without compromising on patient care. Additionally, there are multiple advancements related to contact tracing, as the battle to contain the spread of the COVID-19 virus continues.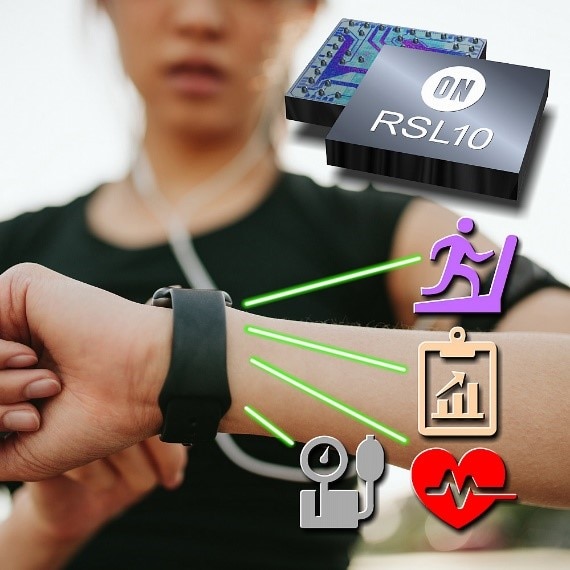 RSL10 Bluetooth 5 Radio Family
ON Semiconductor is honored to play a part in Contact Tracing and Healthcare IoT with our RSL10 Bluetooth Low Energy device, which offers the lowest power Flash-based performance on the market. One of our most recent customer success stories is with a company called Intelligent Locations for a contact tracing and asset management application. They needed a radio solution that met or reduced their current product size, yet more than doubled their battery life with superior Sleep, Receive, and Transmit power in combination. The RSL10 met and exceeded all their needs.
Semiconductor solutions are also vital in the treatment of COVID-19, enabling medical ventilators and infusion pumps, as well as supporting trends in remote monitoring, remote patient care and asset management for smart operations. ON Semiconductor not only serves these market applications but serves them with the intent to improve lives through innovative solutions.
SEMI Virtual Healthtech Summit: Microtechnology-Enabled Solutions in Overcoming COVID-19
On July 16, Steven Dean, Director of Business Marketing, Signal Processing, Wireless and Medical Division, at ON Semiconductor will present at the SEMI Virtual Healthtech Summit. The online event will showcase microtechnology-enabled devices aimed at overcoming COVID-19 and highlight the critical importance of collaboration between the global healthtech and microtechnology communities for greater pandemic preparedness.
Register now to learn more about industry trends and the latest solutions and technologies serving the medical industry.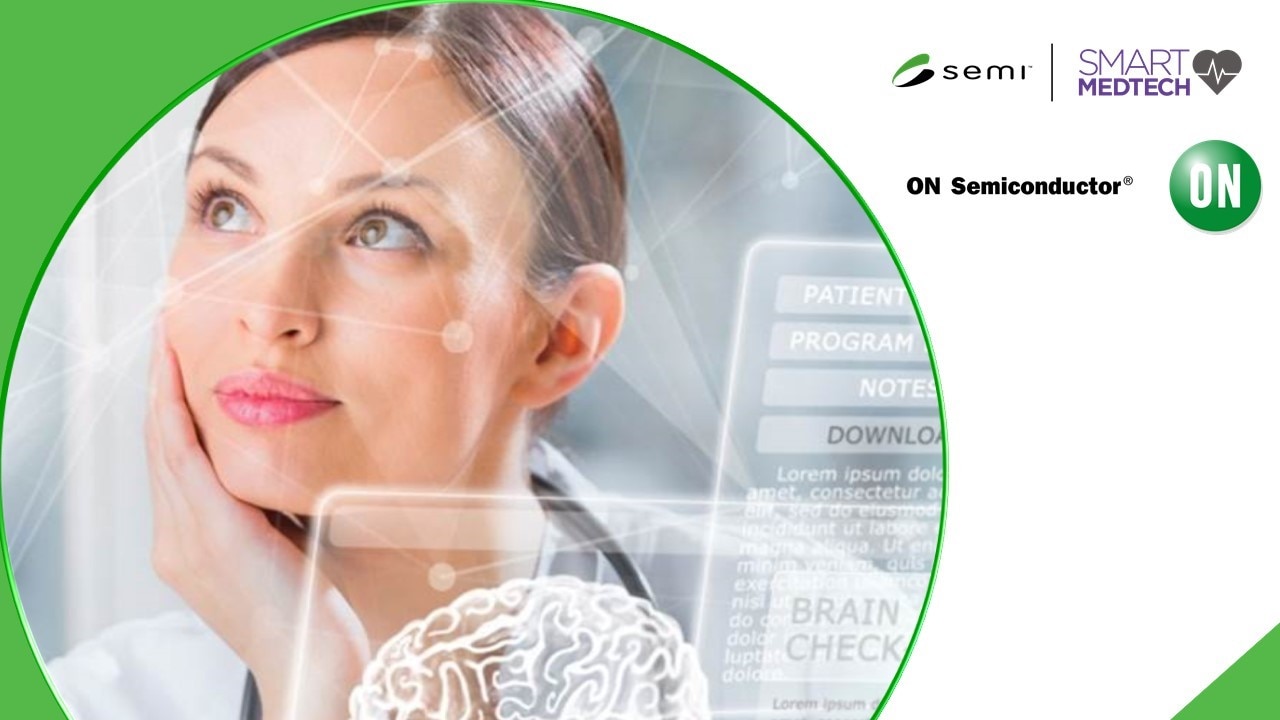 Be sure to subscribe to our blog and follow us on social media to receive the latest updates on our technologies, solutions and company news!