Diversity and Inclusion Champions in Asia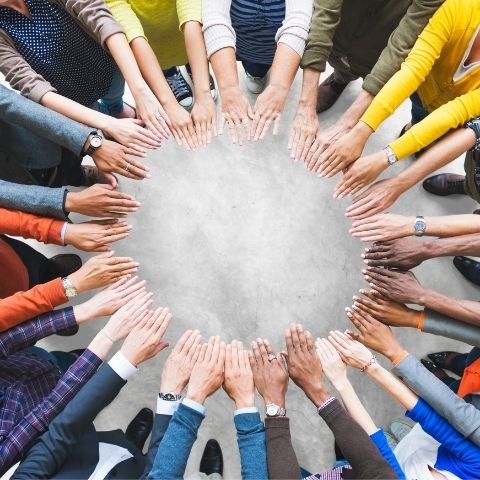 by
ON Semiconductor
- 12-01-2020

ON Semiconductor has a network of manufacturing facilities and design centers in key markets across the globe. With over 34,000 employees spanning worldwide, diversity and inclusion initiatives are core functions to ensure that employees feel included, celebrated and heard within the organization. We are proud to have champions of diversity and inclusion represented in various regions including EMEA, Japan and the Asia Pacific regions who actively promote diversity and inclusion awareness and leadership in the work they do day-to-day. Featured below are two of our amazing employees— Susie Jung from Bucheon, South Korea and Elea Che from Shenzhen, China who are part of the global diversity and inclusion council in Asia.
Susie Jung (pictured to the right) is one of our organizational development managers located in the Bucheon, South Korea, manufacturing facility. Susie is from Seoul, South Korea and joined the company in 2018. Susie has a total of 10 years of experience in human resources development and organizational development. Susie is the Co-chair of the employee-led Affinity Network Group Cultivate, Korea chapter, launched for the purpose of uniting all generations in the workplace and enhancing collaborative company culture. Some of the memorable events and activities that took place include a book club session on "Millennials are Coming," followed by deeper discussions on the millennial identity and how employees can collectively combat generational misconceptions in the workplace community. One of the long-term agenda items of Cultivate Korea is continuing the reverse mentoring program, where each pair consists of millennials or generation X and above to learn more about the cultural mindset of all generations represented in the company. This is a great opportunity to not only share different viewpoints but to also acknowledge that regardless of which generation one belongs to, we all add value to the organization. We hope those involved to be pleasantly surprised to discover that among different generations represented in the workplace, there are more similarities than differences that help unite the workplace community.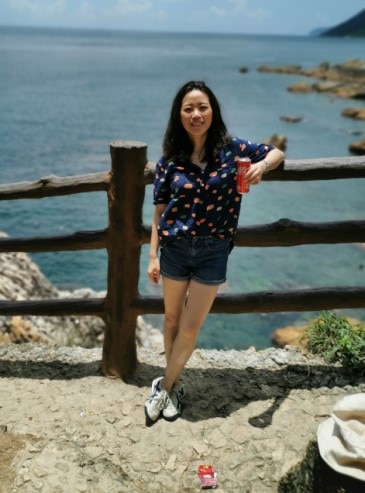 Elea Che (pictured to the left) works as a global account manager within our global supply chain operations located in the Shenzhen, China, sales office. Elea is originally from Hunan, China and is now currently leading the Asia global service management team across Shenzhen, Hong Kong, Taiwan and Korea regions. Elea joined the company in 2005 and worked in the customer service department for nearly 11 years. Elea is a proud member of the Asia 2020 WE, one of our various affinity-network groups, committee and organized the first Asia women's leadership event in 2016.
The diversity and inclusion council had the wonderful opportunity to ask Susie and Elea about the work they do at ON Semiconductor and the enthusiasm they carry for what diversity and inclusion means to them!
Q: Tell us about a few things that define your culture and what you are most proud of about your culture.
Susie: South Korea is known for its innovation in convenience. You might have heard of our world-class transportation system and 24-hour delivery service in Korea. A Korean delivery man can reach you wherever you are, even at a random point around the famous Han River! There's no need for a car in Seoul because of our effective transportation services.
Our language, Hangul, certainly is a source of immense Korean pride. According to many research compiled by Oxford University in the United Kingdom, Hangul has become the world's best alphabet in terms of its scientific, creative and rational traits. It is so logical and concise that it is widely regarded as one of the best writing systems in the world. Hangul is a cross between an alphabet and a syllabary – so the symbols transparently reflect the individual sounds in each word, but are also assembled into clear syllabic blocks. King Sejong the Great is credited with masterminding the design of this language system.
Q: How has your upbringing shaped your career aspirations?
Elea: As a typical Chinese, I enjoy connecting with people, facing challenges together positively, supporting each other's growth with respect and integrity. That's why ON semiconductor's core values are attractive to me.
Q: Tell us about what you do at ON Semiconductor and what excites you the most about your work?
Susie: I analyze the training needs of employees and management considering different business environments. I am in charge of leadership, job skills development of Korea site and engagement management to make ON Semiconductor Korea a better place to work. Analyzing the training needs most precisely and optimizing the training contents based on the needs are my top priorities.
Q: What's the one career move you've made that you're most proud of and what is the most memorable piece of career advice you received?
Elea: Joining ON Semiconductor and being given the opportunity to change my career from an engineer to sales and marketing within the organization. The most memorable piece of career advice I received is, "you don't have to be perfect before you are brave enough to really do something. Keep trying and you will get there."
Q: Lastly, what does diversity and inclusion mean to you?
Susie: It promises us better productivity, higher revenue, a higher success rate in decision-making and a good reputation. I am honored to take on the role to promote diversity and inclusion initiatives within ON Semiconductor Korea.
Elea: We should not only recognize our own national culture but also respect other national cultures, learn from each other and seek common ground while reserving differences. Diversity and inclusion fuels innovations and insights.
++++++
At ON Semiconductor, leadership is a mindset that happens at all levels. We are committed to promoting leadership learning. Learn more about WE, our women leadership affinity-network group and Cultivate, our multigenerational affinity-network group.
Diversity and inclusion is embedded in everything we do at ON Semiconductor. We are incredibly proud of our diversity and inclusion champions who continuously strive to make ON Semiconductor an inclusive workplace where innovation flourishes. Susie Jung and Elea Che's stories provide a glimpse into the larger network of employees proudly representing our organization. Learn more about the various diversity and inclusion initiatives happening at ON Semiconductor today!
Be sure to subscribe to our blog and follow us on social media to receive the latest updates on our technologies, solutions and company news!