Conventional Powertrain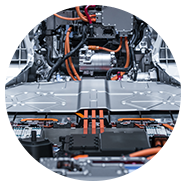 The Plug-In Hybrid Electric Vehicles (PHEV) are equipped with an OBC, which is responsible for charging the battery. These chargers are built directly onto the PHEV itself, and therefore must be efficient and lightweight. They come in a variety of power levels, which correspond directly to the battery charge time. The chargers' power level is proportional to the amount of power available from the AC line input (120 VAC, 240 VAC, 3-phase, etc.) The most popular OBC power levels are 3.3 kW, 6.6 kW, 11 kW, and 22 kW; each of which corresponds to a different common AC power level.
Solutions
Product Technologies
Every switch needs a gate driver. Gate Driver Products are the interface between control signals (from a digital or analog controller) and power switches (IGBTs, MOSFETs, SiC MOSFETs, and GaN HEMTs). ON Semiconductor's diverse portfolio of gate drivers contains the right solution for a range of systems including Automotive, Industrial, Cloud and Telecom applications.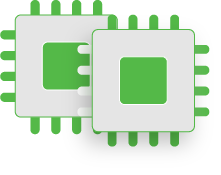 Interactive Block Diagrams
Download Strata Software
The Strata Developer Studio is a cloud-connected development platform that provides a seamless, personalized and secure environment for engineers to evaluate and design with ON Semiconductor technologies.