ON Semiconductor Technology Seminars: Innovations in Smart Homes and Buildings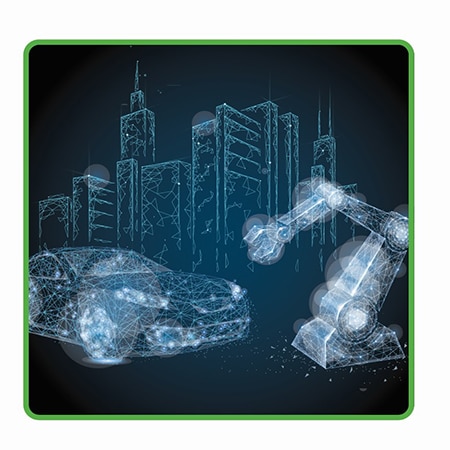 by
ON Semiconductor
- 07-17-2019

The total smart home and building market will be worth about $200 billion USD by 2024. With a steady rise in the number of households, driven both by population increase and reduction in an average number of people per household, the total smart home market is projected to be about 70 percent of the total $200 billion.
In addition to improving convenience, a key goal of these technologies is saving energy, which is driving rapid adoption of solid-state and connected lighting, occupancy monitoring and addition of sensors for predictive maintenance.
Hosted in 11 key locations across Europe, North America and Asia; the ON Semiconductor Technology Seminar: Innovations in Smart Homes and Buildings will explore the technologies transforming and innovating this market within the Internet of Things (IoT). The seminars will feature hands-on activities, demonstrations, and presentations led by experts in consumer and Industrial IoT markets.
Exploring the main challenges facing manufacturers in this growing area, the seminars will explore how to enhance security, reduce energy consumption and improve comfort. A variety of solutions from sensing, connectivity and complete node-to-cloud platforms from both ON Semiconductor and partners will also be discussed.
Join us this fall and gain insight from the industry's leading experts on topics including:
Vision IoT
Low-Power and Battery-Free Sensor Devices
Connected Lighting
Audio Edge AI
See below for a list of all our seminar locations and dates. Be sure to join us at a location closest to you.
Asia
Shanghai - September 17th
Shenzhen - September 19th
Beijing - October 22nd
Taipei - October 24th
North America
Austin – October 22nd
Boston – October 24th
Seattle – November 5th
San Jose – November 7th
Europe
Milton Keynes – November 5th
Munich – November 7th
Milan – November 8th
Registration for the 2019 ON Semiconductor Technology Seminars is now open for Asia, North America and Europe.
In partnership with


reaction successful
Comment
Harry Arabian
2019-08-04 19:14

Comment rating:

0
Looking forward to Boston Seminar