Home > Blog > iot >
KAF-1300 Image Sensor Inducted to IEEE Chip Hall of Fame
KAF-1300 Image Sensor Inducted to IEEE Chip Hall of Fame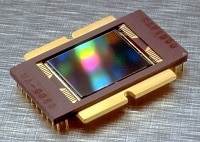 by
Michael DeLuca
- 09-06-2017


Earlier this summer, our KAF-1300 image sensor was included in the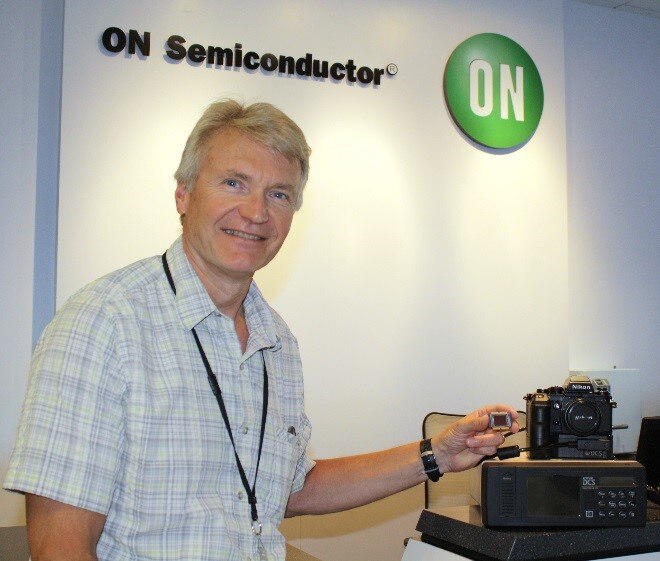 inaugural class of the Chip Hall of Fame by IEEE Spectrum, the flagship magazine and website of the Institute of Electrical and Electronics Engineers. The Chip Hall of Fame is designed to tell the stories of the greatest and most influential microchips (and the people who built them) in history. And as the image sensor that powered the world's first DSLR camera in 1991, the KAF-1300 certainly fits the bill.
While cameras with multiple megapixels are routine today, in the early 1990's one megapixel was a "magic number" that would allow a digital camera to be adopted in what was then an all-film world. The KAF‑1300 – which was developed and manufactured by the image sensor group at Kodak, now part of ON Semiconductor – beat this goal with 1.3 million pixels, enough for a sharp 5 inch x 7 inch print. When used in the DCS-100 camera system, the sensor was integrated into a Nikon F3 film back, which was then tethered to a "portable" 5 kg storage unit carried on a shoulder strap. Despite the size of the system, the DCS-100 camera debuted a number of features we take for granted in digital photography today, including a display screen that is used for image preview, histogram analysis of the captured image, removable batteries for remote operation, and even an available telephone modem so that images could be "emailed" from the field. And all of this was available for "only" $20,000.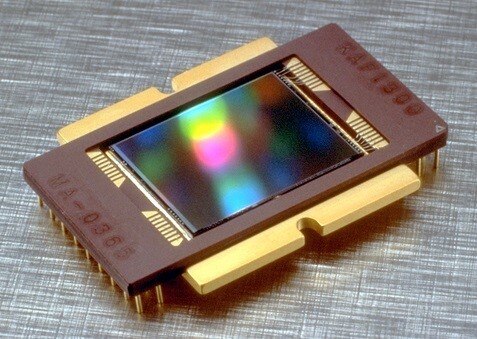 The KAF-1300 became the basis for future CCD image sensors, helping to kick-start the digital photography revolution that has brought high quality imagery to a seemingly endless number of applications around the world. And while the KAF-1300 has since been discontinued, the chip's lead designer – Eric Stevens – continues as Senior Member of Technical Staff in the image sensor group, where he works on next generation pixel designs for our upcoming products.