Enabling Industry 4.0 with Sigfox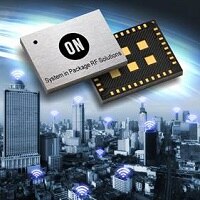 by
Dan Clement
- 10-23-2018


When most people think of how the Internet of Things (IoT) has improved their lives, what typically comes to mind are the smart devices directly in front of them. From the wearable that allows them to track the steps they've taken to the LED light bulbs they can program using their phone we are constantly connected. What many don't see is the impact that wireless technology is having on their daily lives behind the scenes such as Sigfox, a Low Power Wide Area (LPWA) protocol.
Industry 4.0, or the fourth industrial revolution, is a term first coined by the World Economic Forum's Klaus Schwab back in 2011 and refers to a true smart factory. By integrating IoT solutions within the manufacturing and supply chain, manufacturers are able to access a global network of data and a total end-to-end view of their processes and assets. For manufacturers, this connected technology means security and assurance in knowing the exact location of their goods through the entire supply chain to being able to more easily predict and diagnose maintenance issues of their machinery. Of most critical importance in making smart factories a reality is finding a technology that can support minimal total cost of ownership, easy to scale, reliable and has easy cloud connectivity. It is also important if the technology is wireless to have easy deployment, long range, and low power consumption.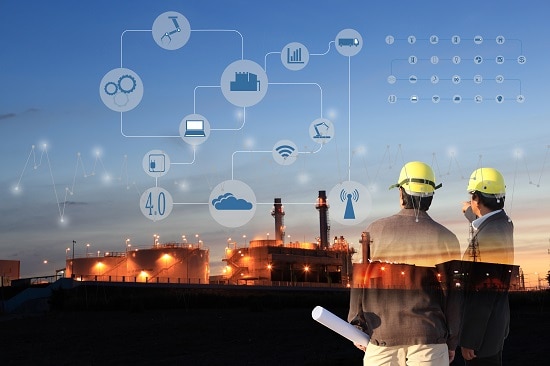 Using a Low Power Wide Area Network (LPWAN), Sigfox enables simple, reliable, low-cost and scalable connectivity for Industrial IoT applications including asset management, building automation, and automated meter reading (smart metering). With an infrastructure very similar to a cellular network, Sigfox operates on ultra-narrowband channels in unlicensed ISM spectrum (For example, 868 MHz in Europe and 902 MHz in the United States) and supports the transfer of small amounts of data. Think of it like SMS text messages for sensors. Sigfox is the lowest cost alternative to other wireless communication standards and supports long range communication approximately 1 to 3 km in cities, up to 10 km in the country, and up to 100 km over water or ideal conditions.
ON Semiconductor is a leading supplier of solutions for all Sigfox regions worldwide (RCZ1-RCZ4, RCZ7). Our System-on-Chips (SoC) and reference designs are Sigfox verified and are offered in AT and API variants. For solutions needing a modem controlled by serial link choose AT and for true one chip systems use our embedded microcontroller, development tools and Sigfox library in the API solution.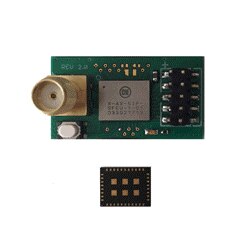 Providing ready-to-use ultra-miniature Sigfox connectivity (uplink and downlink) for Industrial IoT, the AX−SIP−SFEU is a fully-integrated System-in-Package that has now achieved CE certification in addition to being verified for the Sigfox RC1 zone network. The SiP features a Sigfox radio, discrete RF matching, all required passive components and firmware into a single, miniature solution. By removing the need for external components or additional certifications, the AX-SIP-SFEU dramatically reduces design risk and costs, speeds up time-to-market and simplifies supply chain.
To quickly develop Sigfox connected applications based on the AX-SIP-SFEU, the Sigfox Development Kit comes with a free two-year Sigfox subscription and is pre-programmed with a Sigfox stack. The development kit can also be used as a reference design, allowing designers to reuse the Sigfox ready™ certification.