Announcing the WebDesigner+™ Power Supply Design Tool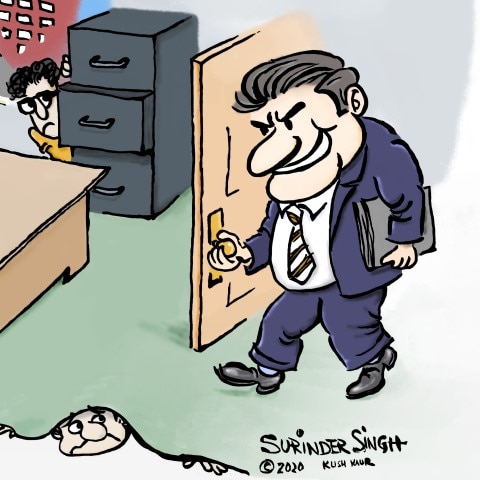 by
Surinder P. Singh
- 2020-11-04

The prime mover of the modern technological age is the astonishing smorgasbord of electronic products in areas of communications, computing, health care, military, transportation, clean energy and entertainment. The common element in them is that they all require a power supply to operate which, invariable, concomitantly becomes more complex with each inexorable advancement of technology.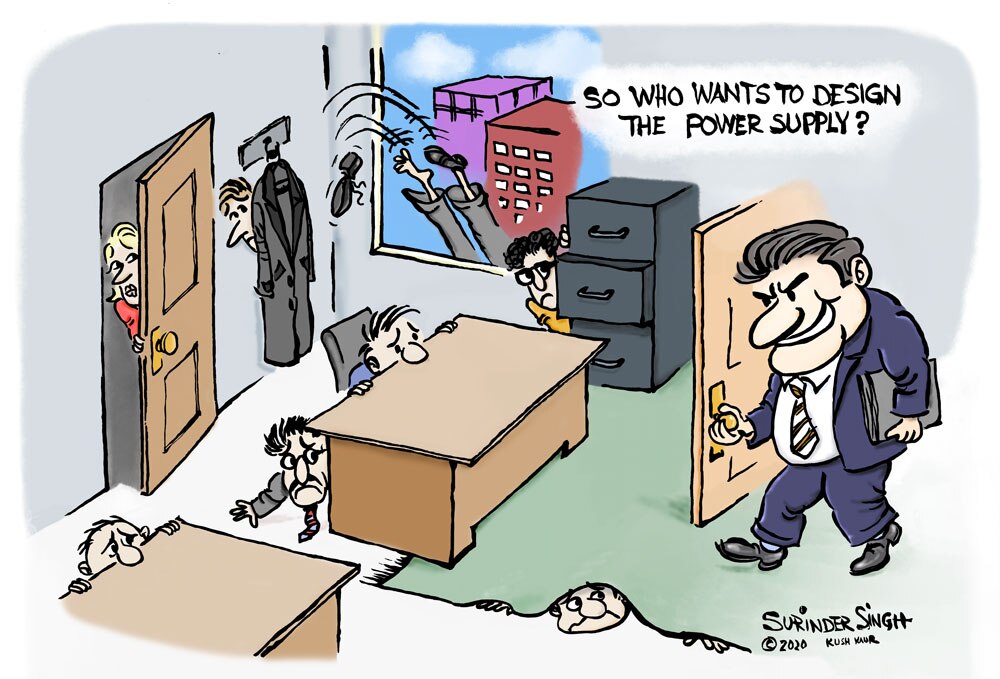 Figure 1: Cartoon illustrating the motivation for design tools. Drawn by Surinder P. Singh and graphic artwork by Kush Kaur.
There are a plethora of challenges with designing power supplies: First, designers need to identify the best topology for their application from several possible options. Second, they need to find the best products with the required features. Third, power supplies must meet the efficiency, footprint and cost constraints. Finally, the power supply must abide by the regulatory standards. It requires talent, knowledge and experience to design power supplies. Designing a power supply without the aid of design tools can be extremely onerous.
To address this need, ON Semiconductor released a new next-generation WebDesigner+™ Power Supply design tool. The tool selects and designs with the best ON Semiconductor products for your application. The algorithms and models in the tool select the best components, perform accurate circuit calculations and provide a bill of material (BOM) along with a design report. WebDesigner+™ Power Supply has been designed to address the challenges of power supply design and to be a trusted companion for power electronic experts. Other salient features include:
Comprehensive portfolio coverage to select the best ON Semiconductor products.
Accurate and predictive numerical models to reliably design the power supply.
Easy-to-use fast design tools to help designers in all stages of the selection and design process.
The new WebDesigner+™ Power Supply design tool
The WebDesigner+ Power Supply tool can help you design your power supply by creating customized designs based on your application requirements. A key aspect of this tool is that it will select the best products for your design.
The WebDesigner+ Power Supply tool automatically synthesizes a power supply circuit for your application based on the input-output requirements. It uses state-of-the-art mathematical calculations and algorithms to design the power supply and compute the operating values and charts for a deeper analysis. The bill of material (BOM) for the power stage of the design is created with live prices and links to the component datasheets.
The tool analyzes ON Semiconductor's vast portfolio of products and presents only applicable, workable solutions in a ranked list. Users can drill down using extensive, built-in filters such as topology, features, package, BOM cost, BOM count and solution characteristics like efficiency and junction temperature to help you select the best product to use. Once the satisfactory solution is identified, users can export the design to PDF for offline viewing and sharing with colleagues.
Currently, the tool supports the following topologies:
• Buck synchronous (integrated MOSFET);
• Buck synchronous (external MOSFET);
• Buck asynchronous (external MOSFET and external diode);
• Boost synchronous (integrated MOSFET);
• Boost asynchronous (integrated MOSFET and external diode);
• Boost asynchronous (external MOSFET and external diode) and;
• Charge pumps.
When the design needs external MOSFET or diode, the tool selects the appropriate product from ON Semiconductor's extensive portfolio. New topologies are being added continuously, so remember to check back frequently or contact us at design.tools@onsemi.com.
The design tools team at ON Semiconductor built the WebDesigner+ Power Supply tool with an intuitive interface keeping in mind the importance of user experience, user interface and software paradigms.
This time-saving tool will help you design and select products for your power supply in minutes.
A quick tour of WebDesigner+ Power Supply
To start designing, access the tool and enter the input-output requirements of your application in the INPUTS screen.
Click on the "CALCULATE DESIGNS" button to see all possible designs. Solutions are ranked based on the overall price, efficiency and footprint. You can override this and sort it by any performance metric. You can see more details for each product by adding more columns by clicking on the three vertical bars to the right. Finally, hone into your preferred solution and product by selecting the desired features.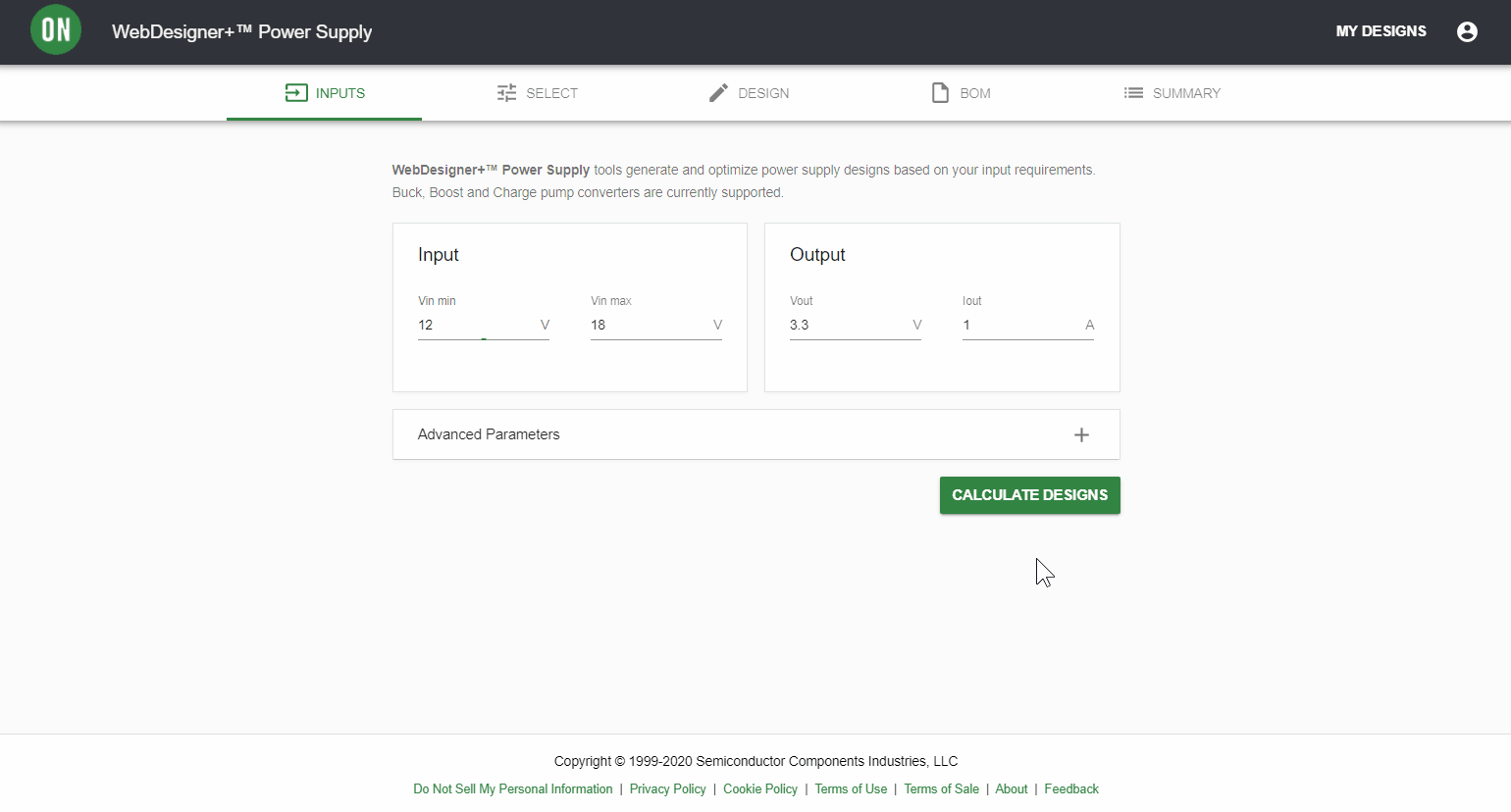 Figure 2: Enter the power supply input-output conditions in the INPUT tab and select your product using filters in the SELECT tab.
Once you identify your preferred solution, click on the "SELECT" button to view the design: Schematic, detailed calculations of operating values and charts. In the interactive charts, you can zoom in, turn on/off individual curves, or download them for offline viewing. A basic set of charts will be shown as a default, but you can select more to view.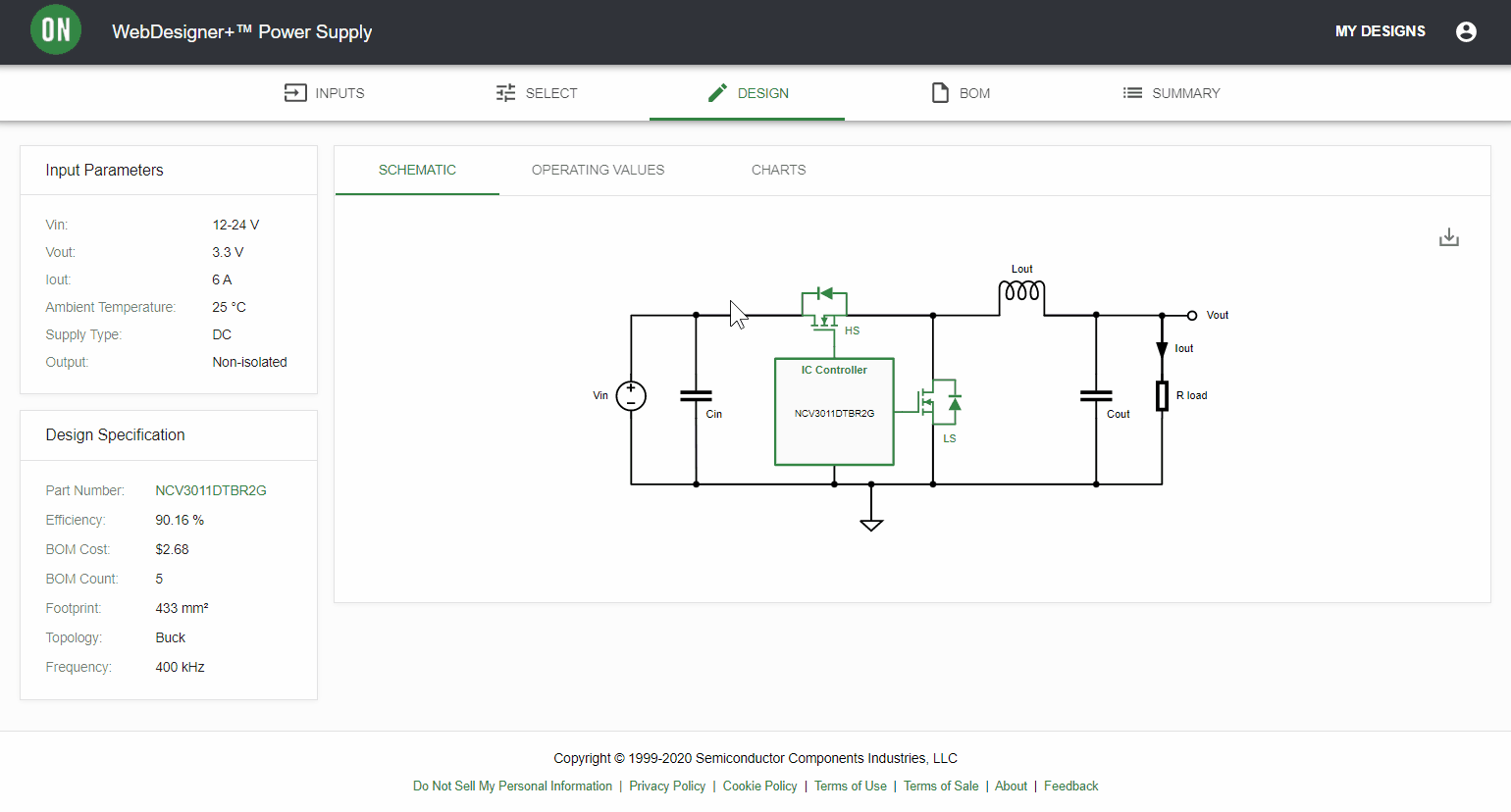 Figure 3: The DESIGN tab shows schematic, operating values and charts of the design. Bill of material (BOM) and design summary can be viewed and downloaded as a PDF file.
After you review the BOM and summary, click on the print report button to download an offline copy of the design in a PDF format.
To save your designs in the cloud, click on the login icon and log in with your 'MyON' account and your designs are automatically saved for future reference.
If you would like to provide any feedback, click on the in-tool feedback form or email us at design.tools@onsemi.com.
For more details, watch our WebDesigner+ tool video!
Design and Select the Best Products for Your Applications
Remember if you are assigned to design a power supply for your team, you have a trusted tool to help you. For your next power supply design, use the new WebDesigner+ Power Supply tool. For any further assistance on the new WebDesigner+ Power Supply tool, please email us at design.tools@onsemi.com or comment below!
Be sure to subscribe to our blog and follow us on social media to receive the latest updates on our technologies, solutions and company news!
Twitter | Facebook | LinkedIn | Instagram | YouTube