RSL10 Solar Cell Multi-Sensor Platform Wins LEAP Award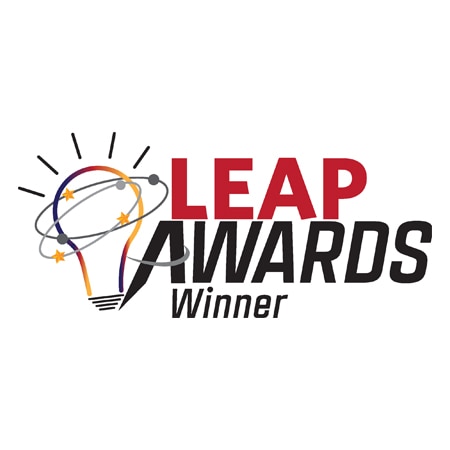 by
ON Semiconductor
- 11-13-2019


The second-annual LEAP Awards honors the best components and services across the mechanical and electrical engineering design space. The program, which is supported by three major design engineering publications (Design World, Fluid Power World, EE World), selects winners across 13 categories including "Switches and Sensors" and "Embedded Computing".
This year, we are pleased to announce that our RSL10 Solar Cell Multi-Sensor Platform has been awarded Silver within the Connectivity category.
One of our energy harvesting platforms for IoT, the RSL10 Solar Cell Multi-Sensor Platform is a complete, low-cost solution for developing self-powered sensor nodes using solar energy. The platform is based on the RSL10 SIP and supports continuous Bluetooth Low Energy transmissions without the use of batteries. Designed for applications including climate control and worker safety, the RSL10 Solar Cell Multi-Sensor platform features ultra-low-power smart sensors from Bosch Sensortec for temperature, pressure and humidity sensing.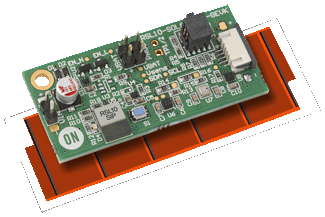 Commenting on the LEAP award, Bruno Damien, Director of Strategic Marketing for IoT, said, "As a company that prides itself on efficiency, we are incredibly proud of our portfolio of energy harvesting platforms which enable completely battery-less IoT applications. After receiving several awards for our Energy Harvesting Bluetooth® Low Energy Switch, we are honored that our RSL10 Solar Cell Multi-Sensor platform has been recognized for its accomplishments within Connectivity. By providing a programmable platform within an open-source framework, the RSL10 Solar Cell Multi-Sensor platform will unleash innovation within smart homes and buildings.
LEAP Award winners will be recognized at a ceremony in Santa Clara, California on December 9th in conjunction with the Healthcare Robotics Engineering Forum and DeviceTalks West events.
Learn more about the RSL10 Solar Cell Multi-Sensor Platform, read our Continuous Sensor Monitoring Blog or watch our 11 Myths of Energy Harvesting Part 1 and Part 2.