Intelligent Imaging for Machine Vision and IoT Applications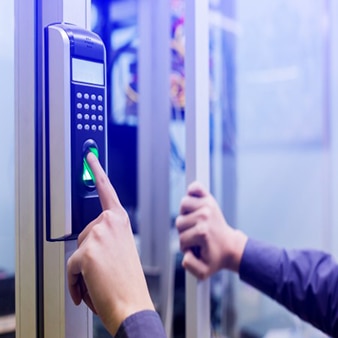 by
Guy Nicholson
- 09-11-2019


Today's image sensors are required to do much more than process images. From robotics to machine vision, Artificial Intelligence (AI) has now become an integral piece of vision-based systems within the Internet of Things (IoT). The concept of generating high-resolution images purely as a control mechanism for intelligent machines may seem excessive, but the ability for algorithms ­­– AI or conventional ­– to discern features in digital image data is advancing at a significant pace.
While this breakthrough has helped extend possibilities for imaging technology in a number of new areas, it has also mandated a new breed of digital image sensors that can support these increasingly intelligent systems.
A common technology empowering vision systems across Augmented Reality (AR), Virtual Reality (VR) and robotics is Visual Simultaneous Localization and Mapping (VSLAM). Using image sensing, VSLAM supports these autonomous devices by allowing them to detect their own position within an area (localization) and the position of other objections and obstructions (mapping).
In a new and exciting development, image sensors can now be used inside a headset to monitor the wearer's eye movement. A common complaint within AR and VR systems is that they can cause motion sickness. Since we naturally explore our surroundings by moving our eyes rather than our entire head, using smaller image sensors inside the headset allows the system to monitor eye movement. When this is correlated with the head's position the system can compensate for the parallax between what the wearer should be seeing and what the system presents. By tracking the eye's movement correlated to the position of the user's head, it will be possible to adjust the image displayed in a more realistic way.
New applications for advanced image sensors
Similarly, image sensors are now used in other forms of user interface, such as detecting gestures, retina scanning, fingerprint detection or other biometrics. The images produced in these systems will likely be interpreted by intelligent algorithms rather than a human. This not only allows their use to scale beyond the availability of the human experts that would otherwise be required to interpret the images, but it also creates opportunities to put the technology into endpoints that operate remotely and autonomously.
ARX3A0 CMOS image sensor
The ARX3A0 is a digital CMOS image sensor from ON Semiconductor designed for a variety of machine vision, Artificial Intelligence and AR/VR applications. The precise image data it produces can enable advanced systems, including the use of AI to detect features, objects and pattern recognition for industrial automation and navigation. Increasing performance in low light conditions, the ARX3A0 features a monochromatic output with ON Semiconductor's near-infrared or NIR+ technology. The ARX3A0 features a 560 by 560 array of pixels that delivers VGA quality at up to 360 fps. When coupled with its 1:1 ratio and small size (3.35 mm by 2.45 mm), the sensor is ideal for small, battery-powered vision systems requiring global shutter-type performance. Power is becoming increasingly important for many applications that provide still or streaming images. The ARX3A0 is designed to deliver flexible, high-performance image capture with minimal power while consuming less than 19 mW when capturing images at 30 fps and just 2.5 mW when capturing 1 fps.
Learn more about the ARX3A0 CMOS Image Sensor or watch our video on The Current State of Machine Vision Technology.