On Board Charging Solutions: What's on the Market?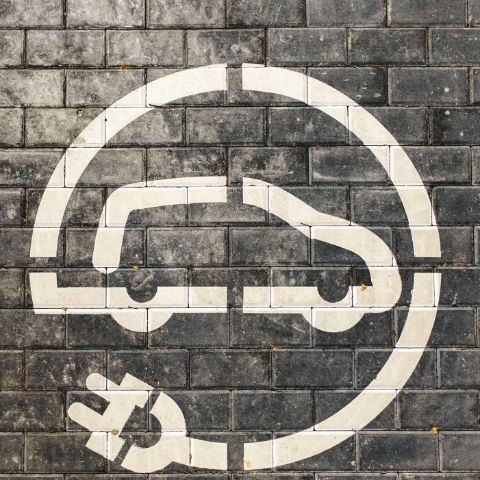 by
Kane Jia
- 10-13-2020


The popular electric vehicle (EV) maker recently made headlines with its record high stock price, which soared to nearly 500% in 2020. Despite the shutdowns and restrictions that slowed the global automotive industry earlier this year, the excitement and demand for EVs increases. As an innovator and solutions supplier for EV electronics, we'll walk through of our progress in On Board Charger (OBC) solutions in less than 3 years. The OBC is just one part of our vehicle electrification technology that helps reduce carbon emission, increases vehicle efficiency and reduces dependency on oil.
ON Semiconductor first introduced its 3.3kW OBC discrete reference solution in January 2018. It featured top-of-the-line Power Factor Controller (PFC) and LLC controllers, the FAN9672Q and the FAN7688, which created an operating efficiency above 90%.
In late 2018, the 3.3kW Automotive Power Module (APM) solution was released. With our FAM65CR51DZ power integrated MOSFET module, it was designed to enable small, efficient and reliable systems for reduced fuel consumption and CO2 emissions. It also improved the thermal performance and achieved very high levels of system integration.
Soon after that, in early 2019, our 6.6kW OBC Silicon (Si) model was released. This is a high efficiency and high power density reference design with interleaving PFC and full-bridge LLC based on the high voltage super−junction MOSFET. With these advanced and robust components, the operating efficiency was increased up to 94%.
Platform

Input Voltage

90 – 264 Vac

90 – 264 Vac

90 – 264 Vac

90 – 264 Vac

195 – 265 Vac

Output Voltage

3.3 kW

3.3 kW

6.6 kW

6.6 kW

11 kW

Topology

2CH Interleave

PFC

Full Bridge LLC

2CH Interleave

PFC

Full Bridge LLC

3CH Interleave

PFC

Full Bridge LLC

3CH Interleave

PFC

Full Bridge LLC

3CH Interleave

PFC

Full Bridge LLC

Released Date

Jan 2018

Dec 2018

Jan 2019

Oct 2020

Dec 2019
The pursuit of higher efficiency and lower switching loss, however, never ends. Fast forward to today, Silicon Carbide (SiC) devices with leading-edge technology are used in our newly designed 6.6kW OBC SiC platform, providing superior switching performance and higher reliability compared to its Silicon (Si) version counterpart.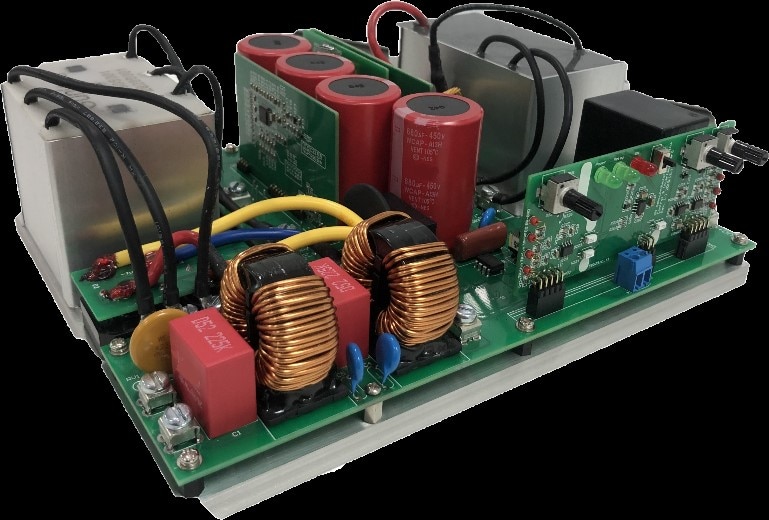 This SEC-6D6KW-OBC-SIC-GEVB evaluation board provides a reference design on PFC and LLC in a 6.6kW OBC system with SiC power devices and drivers. The platform is comprised of the high switching performance SiC diode (FFSP3065A), SiC MOSFET (NVHL020N090SC1), 6 A SiC MOSFET driver (NCP51705MNTXG), 900V 60mΩ SiC MOSFET (NVHL060N090SC1). With these high-performance SiC devices, it achieves even higher efficiency (up to 95% in any condition, >2% improvement when optimized) and power density for space-constrained designs. The full-bridge LLC circuit with Automotive Electronics Council (AEC) qualified LLC resonant converter controller (NCV4390) boosts up the efficiency with its high bus voltage usage.
The NCV57000 is a high−current single-channel IGBT driver with internal galvanic isolation, designed for high system efficiency and reliability in high power applications. It replaces the whole pulse transformer that was used in the Si version. The strong current drivability and the negative gate voltage could easily drive the SiC MOSFET here. The self-protecting function against overload and short circuits fit high power and high-reliability applications like OBCs.
Another OBC reference solution with SiC components and drivers is available. Conceived in a modular approach and equipped with a user-friendly GUI, The Three-phase 11kW OBC PFC+LLC platform facilitates the evaluation of the SiC devices in an OBC application.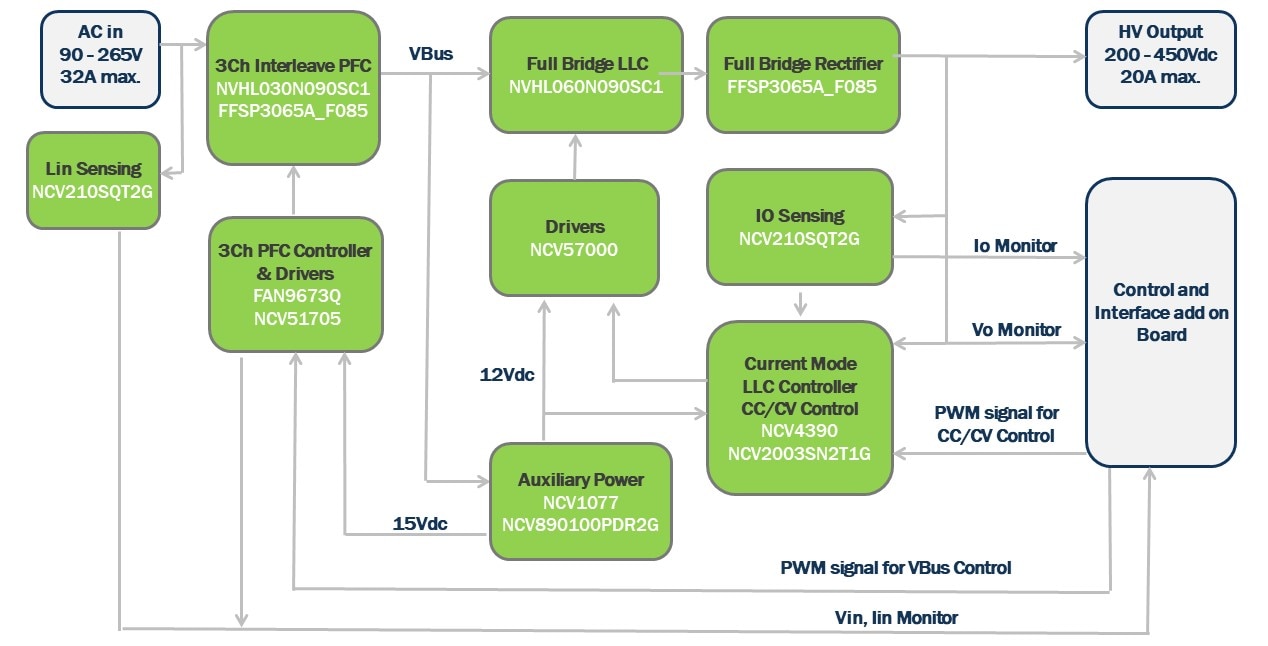 ON Semiconductor continues to develop advanced solutions for vehicle electrification. Future OBC applications will employ the "Battery to Grid" concept. The bi-directional battery will not only power electrical devices but also serve as a power station when the car is parked in the garage. We expect to add the bi-directional OBC to our portfolio for customer evaluations in the near future.
Learn more about our On Board Charging solutions and additional design resources:
Be sure to subscribe to our blog and follow us on social media to receive the latest updates on our technologies, solutions and company news!

reaction successful
Comment
Geoff Cloke
2020-11-23 00:00

Comment rating:

0
none
Geoff Cloke
2020-11-23 00:00

Comment rating:

0
none