Home > Blog > Automotive >
Automotive Sensing Solutions Showcased at Autonomous Vehicle Sensors Conference
Automotive Sensing Solutions Showcased at Autonomous Vehicle Sensors Conference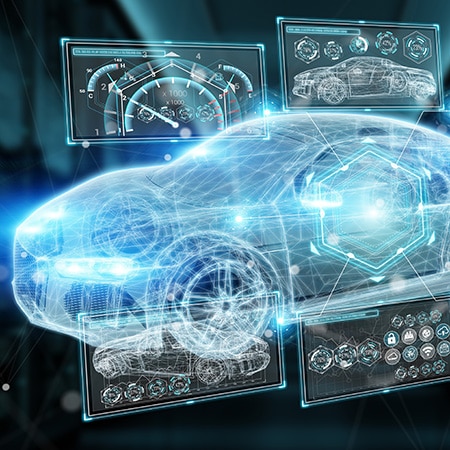 by
ON Semiconductor
- 2019-06-18


Join us at the premier event for sensors in the autonomous vehicle industry at The Autonomous Vehicle Sensors Conference. We live in an age where autonomous vehicles and autonomous driving is achievable via sensing technologies like ADAS. With the expectation that in the next 11 years there will be 4 million vehicles that will achieve level 4/5, it is imperative we plan for the future and develop the necessary technology.
During this 2-day conference, industry experts will speak on the technology that is required to achieve fully autonomous vehicles and the challenges they've had to overcome. With comprehensive technical sessions and interactive panels, this conference provides a unique opportunity for design engineers and OEMs to learn about the sensor technologies driving the automotive industry forward and how to be a part of the solution.
ON Semiconductor's autonomous driving lead, Radhika Arora, will be giving a presentation, on Tuesday, June 25th from 11 - 11:30 AM on, "Saved by the Sensor: Vehicle Awareness and Exterior Sensing Solutions." Her presentation focuses on the importance of sensors and how they are key to ensuring safety during this era of autonomous vehicles. She will speak on a multitude of sensor technologies such as camera, radar, and LiDAR applications for vehicle awareness and exterior sensing. In addition, Arora will cover specific sensing needs for analog elements or front ends.
Learn more about Arora's session.
Be sure to attend the panel discussion that focuses on the "Battle of the Sensors." During this discussion, you'll hear from industry experts, like Radhika Arora, who voice their opinion on which image sensor they feel is best for powering autonomous vehicles. Experts will offer their perspective on which sensing technology has had the biggest impact on the AV market, such as radar, LiDAR and camera technologies and what technologies are expected to impact the future in this industry.
Learn more about this panel discussion.