How One of the World's Most Ethical Companies® Operates During COVID-19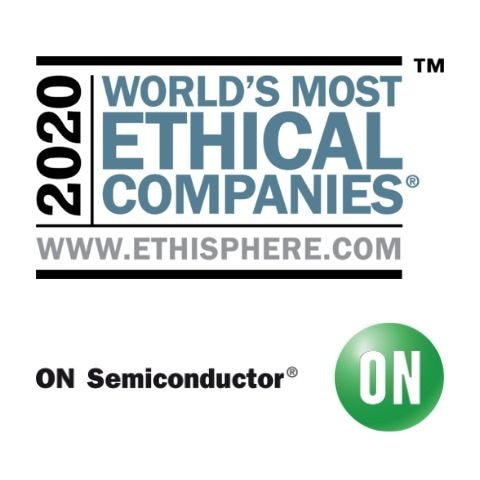 by
Jean Chong
- 04-21-2020

ON Semiconductor is proud to announce being named as a 2020 World's Most Ethical Companies® awarded by Ethisphere Institute for the fifth time recognizing us as a global leader in defining and advancing the standards of ethical business practices. This designation recognizes organizations that align principle with action by working tirelessly to make integrity part of their corporate DNA. These efforts shape future industry standards by introducing tomorrow's best practices today. As a company, we continue our active pursuit in total alignment of our business objectives, while exercising the utmost care and commitment to ethical stewardship across the entire organization.
As one of four companies who received this designation in the electronics and semiconductors category, we are proud to continue being an example in the industry and working towards becoming the best in class. Companies that are recognized for this award are scored in the following five categories, all of which ON Semiconductor prioritizes as a global organization.

Ethics are deeply engrained in how ON Semiconductor operates our business, especially during times of uncertainty such as this pandemic – a culture of ethics is of utmost importance. Our organization is seen as an essential business and it's critical that our company continues to produce and ship quality products that go into many life-saving devices, such as ventilators, continuous glucose monitors, automatic emergency defibrillators and implants. While recognizing that the medical industry is counting on us to operate our factories to deliver these critical electronics devices, our foremost concern is the health and wellbeing of our global employees – which are our most important asset.
Our employees' dedication to maintaining a strong culture of compliance and ethics allows us to differentiate ourselves within the semiconductor industry. Our core values of respect, integrity and initiative guide every business decision and allow us to maintain the highest levels of trust from our customers and partners.
Our company has dedicated committees that head the Ethics and CSR departments, working closely with our legal team for support. Further, we have a global network of Business Ethics Liaisons (BELs) located at various key sites across the globe. BELs are expected to go the extra mile to represent the voice of the company and the employees within it. They are used to resolve issues by working with the appropriate authorities in a timely and ethical manner.
As individuals, we are all navigating through these unknown times together. As an organization, myself and the leadership team hope to continue leading by example for our global employees and to operate with a culture of ethics at the forefront. Recognized as a World's Most Ethical Company five times, these unprecedented times serve as no excuse to have ethics fall to the wayside – instead, this pandemic is pushing us to improve even more so. I took a moment to learn from a few of our BELs on their personal perspective on how the company is operating during COVID-19 and how their role as a BEL has specifically come into play during this time: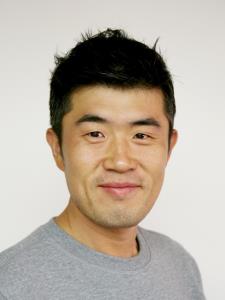 Rich Kim, business operations management, Bucheon, Korea
Since the outbreak of the coronavirus, I've been working alongside the local task force doing our best to ensure employee health and safety, as well as taking all preventative actions, in accordance with the local government to slow the spread. In Korea, our infection rate has remained relatively stable due to preventative measures implemented by authorities that were extremely successful.
I work for our general administration's department and my main role is to support the daily lives of our employees. Working on various tasks including increased sanitization procedures, mandated handwashing and mask-wearing, I realized that it is important that I and fellow employees comply with regulated preventive actions with the safety and respect of others in mind. At ON Semiconductor, we make decisions based on our ethical culture, which is why our employees have complied with our preventative, yet inconvenient, measures to ensure the health and safety of all employees.
Grace Wan, financial controller, Singapore
It is of great honor to be personally selected by the Company's Ethics Committee to be a BEL, servicing our selected regions. When the time in need arises, we will go the extra mile to represent the voice of the people or the Company and to resolve issues by working with the appropriate authorities. We are firm believers of our Company's core values of integrity, respect and initiative. Above all, we fully embrace our Company's movement for a workplace that promotes equal opportunity for all. For a safe and conducive working environment where we can all thrive and work together cohesively, with diversity and inclusion.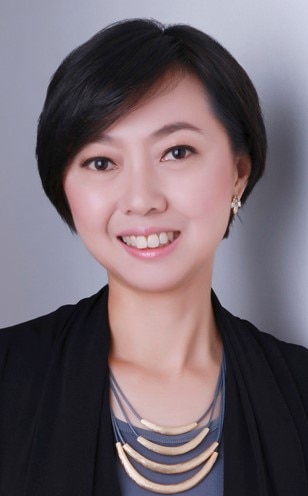 At each of the local site level, at times of crisis, how we respond is key. It is a team effort. Everyone has to roll up their sleeves. Speed and decisiveness in execution, cooperation and compliance, as well as support from employees, will lead to an efficient and effective mobilization. Ultimately, there must be congruency and agreement in supporting the objective and 'spirit' of the movement by everyone from all levels of the organization. We do what is right for our employees as these are the building blocks of the company. Without employees, there will be no company.
We must ensure the well-being of our employees even with most of us now working from home. To ensure there are appropriate technology and equipment support to enable our employees to work from home. Evermore the reason to ensure communication is alive and active between us and to be considerate and show genuine concern for each other. We are all dependent on each other to get our work done, one way or another.
Even governments are doing their part to be internationally social responsible to each other. Putting aside political gains and international relations, from the outside perspective as an audience, we can see countries asking for help from one another. Israel has asked China for supplies and medical expertise. China donated masks, medical supplies and provided insight to several countries affected by the virus. Singapore is working with New Zealand on understanding the effects of a lockdown. Singapore is extending the same medical treatment and welfare care to the work permit holders who are residing in the foreign worker dormitories (who are now also contracting COVID-19, daily by the hundreds) of the same treatment accorded to local Singaporeans. These are all examples of humanitarian CSR at work between countries and within the country.
Rick Eberline, chief of staff global sales and marketing, Phoenix, Arizona, USA
I am the chief of staff global sales and marketing and have worked at ON Semiconductor for 40+ years. During which I've overcome many challenges and obstacles, the newest of which is COVID-19, or coronavirus. As a BEL, my role is to ensure that high standards of ethics and integrity are maintained throughout the organization.
The team and I have adapted and adjusted fairly well and our extended sales and marketing team is likely a little less away from our norm than some other departments at ON Semiconductor in this crisis. Living in a digital world, it's quite normal for my boss and team members to be out of the office traveling for business purposes. As a team, we've opted to host our bi-annual staff meeting virtually, focusing on key critical topics with shorter meetings, in order to be mindful of those joining in at inopportune times. Cutting not only cost but also travel time, this gives employees more time to get critical work done and is ethically responsible as we seek ways to continue business operations, despite current circumstances.
Ethics above all
"Ethical business practices is part of the corporate culture – going beyond simply meeting legal and regulatory standards, and demonstrating the power of aligning business objectives with doing the right thing," said Tobin Cookman, senior vice president of human resources. "Every employee is encouraged to talk about ethics, raise concerns and share their experience while also being recognized for their extraordinary commitments. As our company continues to grow our employees' commitment to our core cause assures an ethical culture throughout our global operations."
With clear frameworks laid out and accessible to all, such as the Code of Business Conduct and our Standard Operating Procedures (SOPs), along with a continuous high priority focus and effort in educating and reminding our employees of the Company's open-door policy, all employees have the ability and freedom to voice concerns without the fear of retaliation or our employment being affected.
ON Semiconductor employees have trust in the Company's leadership team knowing that they believe in being fair, just and non-discriminatory. As a World's Most Ethical Company, we not only care for our employee's wellbeing but also the community at large where we have or can have an impact. Despite a global pandemic, we are committed to maintaining our core values of integrity, respect and initiative. After all, together we are ON Semiconductor.
Be sure to subscribe to our blog for updates from our ON Semiconductor team of experts, answering your technology and semiconductor questions.

reaction successful
Comment
Rozila Mohf Mofty
2020-04-22 00:00

Comment rating:

0
Stand Strong ON!💚
Jeselle Allecer
2020-04-21 00:00

Comment rating:

0
I'm proud that I'm part of this company...
Rich Kim
2020-04-21 00:00

Comment rating:

0
GA team, BEL for Bucheon, Korea