PCIM Conference - Powering the Future Efficiently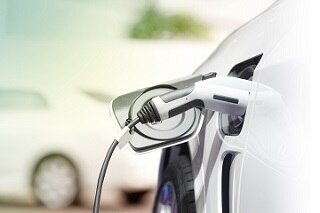 by
Elisa Presini
- 05-08-2019


Managing energy efficiently and effectively is currently one of the most important and interesting topics for the electronics industry. It transcends all types of systems and power levels, being important within micro-power applications such as internet of things (IoT) sensing all the way through to electric powered vehicles that are revolutionizing the automotive world.
As the global population becomes ever more environmentally conscious, wasting energy in any form becomes less acceptable. Consumers, driven by their conscience, rising energy costs and the need for battery powered devices from handhelds to vehicles to operate for longer, are demanding greater efficiency with every product generation.
ON Semiconductor will have a significant presence at the PCIM Europe show in Nuremberg, Bavaria, giving visitors access to their technical staff as they showcase and demonstrate new ideas across a wide range of technologies and application sectors requiring power management solutions.
The automotive sector will be high profile at this year's show with a specific focus on the theme of e-mobility. The automotive industry is marching relentlessly toward entirely electric powertrains, as well as driverless vehicles. Electronics technology is more critical to success and progression in the automotive industry than ever before.
One of the most significant impediments to consumer adoption of electric vehicles is so-called 'range anxiety', worry that an electric car will run out of power before the destination or next charging point is reached While battery technology is advancing, it will be the impact of technologies such as ON Semiconductor's high-performance on-board charging and power management solutions that will help convince consumers to make the move from internal combustion engines (ICEs) to environmentally friendly electric powertrains. ON Semiconductor has considerable expertise in this area that will be demonstrated at PCIM.
As semiconductor companies seek to drive efficiency levels ever higher, new wide bandgap materials including Silicon Carbide (SiC) and Gallium Nitride (GaN) are being used in high-end applications. The importance of these technologies is such that they have been identified as one of five key megatrends at this year's PCIM.
In the real world, cost remains an important consideration. New technologies, on display from ON Semiconductor, that balance cost and performance to create a compelling solution will include a new range of hybrid IGBTs that combine a superjunction (SJ) MOSFET, silicon IGBT and SiC Schottky diode into a device that offers industry leading performance at a competitive price point.
Beyond the powertrain, ON Semiconductor will also be showing a number of technologies that address vehicle sensing, vision systems and lighting – all essential elements in developing advanced transportation solutions.
A further key area for the electronics sector that is central to PCIM is industrial motion and cloud power. ON Semiconductor's products in this market enable designers to work on the revolutionary changes required to make homes, businesses, factories and transportation systems both green and efficient.
PCIM is not only a technology showcase, it is also a key forum where industry and academic bodies can come together and discuss the latest research and innovations. ON Semiconductor experts will present in multiple poster sessions and forums during the course of the show, on topics including advanced packaging for traction power modules and predictive resonant converters for computing applications. In addition, the company will deliver a presentation at the E-Mobility Forum. We hope to welcome you to our booth so that we can understand your applications and challenges while you find out more about our solutions.