2020 ON Semiconductor
TECHNOLOGY
WEBINARS
Webinar: At the Heart of Healthcare: The Role and Growth of Semiconductors in the Medical Device Market
Semiconductor-enabled devices have become increasingly prevalent in developing solutions for numerous problems in the economic and health sphere. This is none more evident than in the medical device sector, in which semiconductor-powered devices have been on the front-lines of COVID-19 detection, transmission prevention, and treatment. SIA's White Paper, "From Microchips to Medical Devices: Semiconductors as an Essential Industry during the COVID-19 Pandemic," outlines the important role semiconductors play in next-gen medical technology and pandemic response and recovery.
Please join a panel of industry experts for a conversation on the importance of semiconductors in medical devices, an overview of the medical end-use market for microchips, and analysis and perspectives on future growth prospects. Speakers include: Paul Pickering, Senior Analyst for Industrial Semiconductors at OMDIA; Michel De Mey, Vice President and General Manager, Signal Processing, Wireless, and Medical Division, Advanced Solutions Group at ON Semiconductor; Dr. Trevor Gunn, Vice President of International Relations at Medtronic; and Devi Keller, Director of Global Policy at SIA. The session will be moderated by Falan Yinug, Director of Industry Statistics and Economy Policy at SIA.
About The Speaker: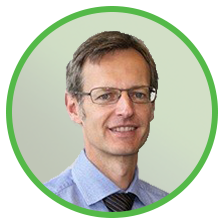 Michel De Mey
Vice President & General Manager, Signal Processing, Wireless, and Medical Division
Michel has more than 25 years of experience in the semiconductor industry, in leadership, product line management, product definition, SOC design, and SOC design center management. He has developed ASICs, as well as ASSPs for a diverse range of applications such as automotive, medical, audio and wireless applications. Under his leadership his development teams developed leadership products like Ezairo7100, an ultra-low power audio and audiology DSP and RSL10, the industry lowest power Bluetooth Low Energy Solution. He holds a MSc EE and an MBA.