ON Semiconductor Announces New $1.5 Billion Share Repurchase Program
PHOENIX, Ariz., - Nov. 15, 2018 - ON Semiconductor Corporation (Nasdaq: ON), driving energy efficiency innovations, today announced that its Board of Directors has approved a new share repurchase program. Under the new share repurchase program, the company intends to repurchase up to $1.5 billion of its common stock over a four-year period. The new stock repurchase program is effective December 1, 2018, coinciding with the expiration of the $1.0 billion share repurchase program announced in December 2014, and is designed to maximize capital efficiency by returning excess capital to ON Semiconductor's shareholders.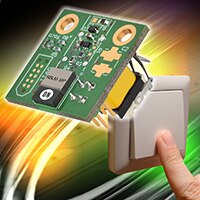 ON Semiconductor Delivers Energy Harvesting Bluetooth® Low Energy Switch Based on the Ultra-Low-Power RSL10 SIP



PHOENIX, Ariz. – 13 November, 2018 – ON Semiconductor (Nasdaq: ON), driving energy efficient innovations, is defining new levels of ultra-low power operation in the IoT with the introduction of its Bluetooth Low Energy Switch reference design that operates entirely from harvested energy. The platform demonstrates how the RSL10 System-in-Package (SIP) can enable Bluetooth 5 devices that are battery-less and entirely self-powered, requiring no additional energy source.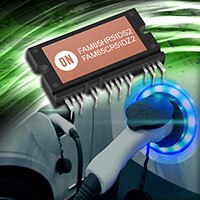 New Automotive Intelligent Power Modules from ON Semiconductor Provide Space and Power Saving Integrated Solution for Vehicle On-Board Charging Applications



electronica – MUNICH, Germany – 08 November, 2018 – ON Semiconductor (Nasdaq: ON), driving energy efficient innovations, has launched new Automotive Intelligent Power Modules (IPMs) that offer class-leading power density and improve overall performance in on-board charging (OBC) and other high-voltage DC-DC conversion applications for electric vehicles (EVs) and plug-in hybrid electric vehicles (PHEVs). The FAM65xxx APM16-packaged devices offer a fully-featured, integrated solution that eases design-in for automotive customers with one device outline covering H-Bridge, PFC and bridge rectifier configurations to address applications at each OBC and DC-DC stage.

More Press Releases…
If you are a member of the press and are interested in receiving ON Semiconductor press releases via email, please complete the form below.
Language Preference:
English Japanese Chinese

ON Semiconductor In The News
More Articles…

Upcoming Tradeshows
Webinars & Webcasts

USB-C and Automotive Electronics – Where Power Meets the Road
by Julie Stultz – 2018-11-14
It's no secret that USB-CTM (USB Type-C) is penetrating the electronics market at a stunning rate. PCs were first to embrace the new standard to reduce their physical thickness and profile while increasing the potential charging power up to 10x that of the previous USB protocols. PCs no longer need independent power port and USB data ports as USB-C can be used for both. Consumers were drawn to USB-C because of the new cable and its homogenous connectors.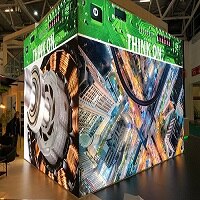 ON Semiconductor's Latest Innovative Technology
by ON Semiconductor – 2018-11-13
The world's leading trade fair and conference for electronics is here! The biennial electronica conference presents the technology of today and tomorrow, by providing the full spectrum of components, systems, applications and solutions within the electronic industry.
ON Semiconductor will be there (Booth 101 Hall C4) to demonstrate our newest Ptechnology. These technologies have been proven to enhance projects and designs for many engineers. Discover how to use them to their full potential and why they are so important in our everyday lives!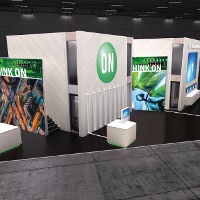 ON Semiconductor electronica 2018 Demonstrations
by ON Semiconductor – 2018-11-12
Learn how to optimize technology to its full capability at the ON Semiconductor Booth 101 Hall C4 at this year's electronica 2018 trade fair. If you ever have had questions about any of our technology involving Power Conversion and Motor Control, Automotive or IoT now is your chance to explore it all and have your questions be answered!

More Blog Posts…