Recent Press Releases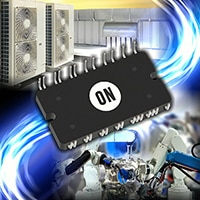 ON Semiconductor Announces Integrated Solutions for Industrial Motor Drives at APEC 2021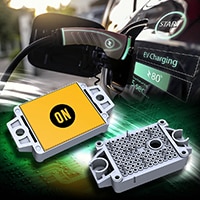 ON Semiconductor Announces New Full Silicon Carbide MOSFET Module Solutions for Charging Electric Vehicles at APEC 2021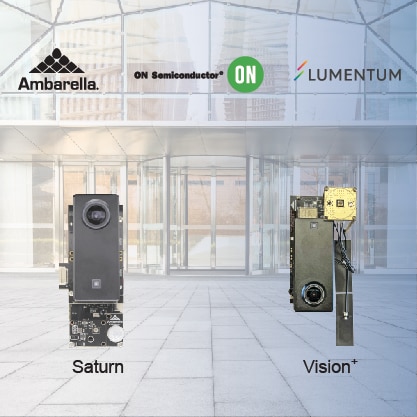 Ambarella, Lumentum and ON Semiconductor Collaborate on AI Processing Based 3D Sensing for Next-gen AIoT Devices


SANTA CLARA, Calif., May 26, 2021 — Ambarella, Inc. (NASDAQ: AMBA), an AI vision silicon company, Lumentum (NASDAQ: LITE), a market-leading designer and manufacturer of innovative optical and photonic products, and ON Semiconductor® (NASDAQ: ON), a leading provider of CMOS image sensor solutions, today announced two new joint reference designs that accelerate AIoT device deployment across verticals, building on the companies' previous joint solution for contactless access systems. By combining the data from Lumentum's high-performance VCSEL array illuminators and an ON Semiconductor image sensor using Ambarella's AI SoC, higher levels of accuracy and more intelligent decision-making can be achieved in next-generation AIoT devices for biometric access control, 3D electronic locks and other intelligent sensing applications.

More Press Releases…
If you are a member of the press and are interested in receiving ON Semiconductor press releases via email, please complete the form below.
Language Preference:
English Japanese Chinese

ON Semiconductor In The News
More Articles…

Events & Webcasts
Upcoming Tradeshows

Recent Blog Posts
Electric Vehicle Fast Charging: Holistic Overview
by Oriol Fillo – 2021-06-14
Learn how the acceleration of the electric vehicle (EV) market brought forth the growth of fast DC charging solutions. By 2030, the U.S. government plans to implement a network of 500,000 DC chargers across America to propel e−mobility mainstream adoption, move away from Industrial combustion engine-based transportation and fight climate change.
Fast and ultra−fast DC chargers are vital for e−mobility and an indispensable element to complete the ecosystem with the lower power AC charging alternatives, available at households that allow charging during longer times. Being a rapidly evolving market, the requirements and use cases of fast DC EV chargers are in a constant upgrade, leaving a space where a variety of solutions and different optimizations are needed.
Continue learning in our blog about our solution offerings to fulfill your design needs!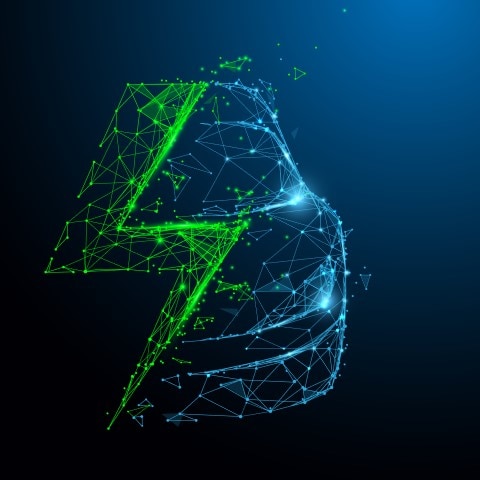 The Key to Mild Hybrid EVs: Belt/Integrated Starter Generators
by Marc Bracken – 2021-06-09
Vehicles have been powered by internal combustion engines (ICE) for over a century. However, you cannot fail to notice that things are changing rapidly with the rollout of electric vehicles (EV). This topic is being discussed across the automotive industry and in mainstream news outlets.
When we think of an EV, many people think of pure battery electric vehicles (BEV). However, the EV segment consists of MHEV (mild hybrid), HEV (hybrid), PHEV (plug-in hybrid) and BEV variants. The MHEV architecture provides a low-impact path for automotive manufacturers to modify an existing vehicle platform and reduce CO2 emissions, while still being able to cover long distances regardless of the availability of charging stations. Continue reading in today's blog!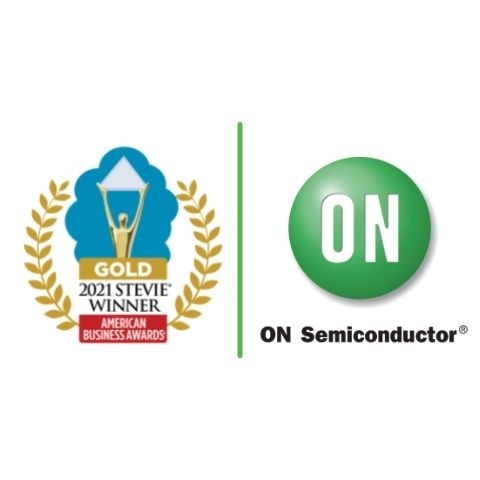 Together, We are ON Semiconductor and Gold Stevie Award Winners
by ON Semiconductor – 2021-06-08
Together, we are ON Semiconductor, a hashtag and slogan our communications team launched, which has turned into a global campaign. One that continues to unify our company and push our team towards success, despite the trying circumstances that our team and industry have had to overcome this past year. Our collective efforts have awarded us in being named "Gold Stevie® Winner for Company of the Year - Manufacturing - Large" for the second consecutive year in the 2021 American Business Awards®, a premier business award program.
Keep reading to learn how a global company unified to gain this prestigious award. Together, we are ON Semiconductor.

More Blog Posts…

Media Contacts