Recent Press Releases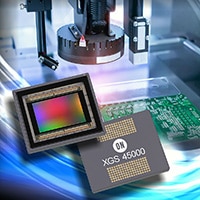 New XGS CMOS Image Sensors Enhance ON Semiconductor Offerings for High-Resolution Industrial Imaging





PHOENIX, Ariz. – 19 October, 2020 – ON Semiconductor (Nasdaq: ON), driving energy efficient innovations, has expanded their XGS family of image sensors with high performance, low noise products that offer 12-bit image quality at a high frame rate. The new offerings include the XGS 45000, the XGS 30000 and the XGS 20000, which provide detailed imaging with up to 45 Mp for resolution critical applications and up to 60 fps in 8K video mode. Also available is the new XGS 5000 , designed with low power performance and state-of-the art image quality for compact 29 x 29 mm2 camera designs. Alongside the XGS 5000, 3 Mp and 2 Mp variants have been released for production.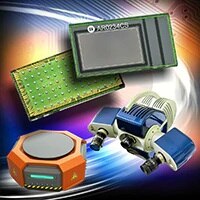 ON Semiconductor Introduces High-Performance CMOS Global Shutter Image Sensor for Machine Vision and Mixed Reality Applications



PHOENIX, Ariz. – 7 October, 2020 – ON Semiconductor (Nasdaq:ON), driving energy efficient innovations, has introduced the AR0234CS 2.3 Mp CMOS image sensor with global shutter technology. The high-performance sensor is designed for a variety of applications including machine vision cameras, AR/VR/MR headsets, autonomous mobile robots (AMRs) and barcode readers.


Thomas L. Deitrich Joins the ON Semiconductor Board of Directors


PHOENIX, Ariz. – Oct. 5, 2020- ON Semiconductor Corporation (Nasdaq: ON), driving energy efficient innovations, today announced that Thomas L. Deitrich was appointed to its board of directors.

More Press Releases…
If you are a member of the press and are interested in receiving ON Semiconductor press releases via email, please complete the form below.
Language Preference:
English Japanese Chinese

ON Semiconductor In The News
More Articles…

Events & Webcasts
Upcoming Tradeshows
Webinars & Webcasts
Demo Room
Include Files

Recent Blog Posts
New Auxiliary Power Supply Solutions for Vehicle Electrification
by Oriol Fillo – 2020-10-22
Auxiliary power supply units are ubiquitous in power applications for Battery Electrical Vehicles (BEV) and Hybrid Electrical Vehicles (HEV), and crucial for provisioning power to a wide variety of low voltage subsystems, generally up to 20 V, such as control, communications, safety, drivers, etc. Moreover, the power source for the supplies themselves might be off a high voltage +400 V DC bus, like in On-Board Charging (OBC) systems, or the 48 V or 12 V battery voltage rails. With such a broad scope of applications, the requirements for auxiliary power supplies are very diverse, spawning a myriad of alternative solutions and implementations in the market.
Continue learning via our blog!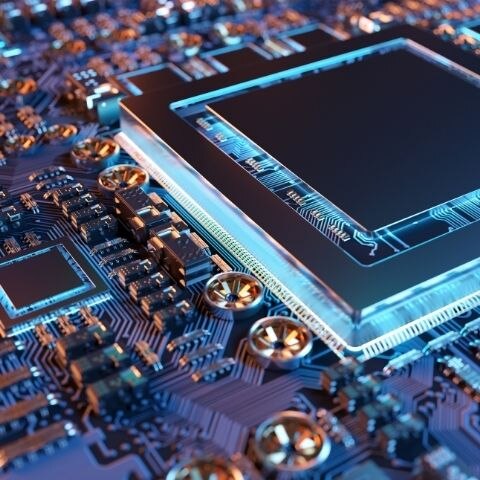 What is the dropout of LDO?
by Pavel Vlcek – 2020-10-19
Previously in our blog, we talked about "Power Supply Rejection Ratio (PSRR) Real-World Perspective - Part IV" describing PSRR parameter on examples. Continuing our blog series, this blog will focus on the meaning of "dropout" and discuss ON Semiconductor's product and solution offerings for LDOs (Low DropOut Regulator) in regards to low dropout and very low dropout values Do you need LDOs with low dropout for your applications? We will describe what dropout means, how it is measured and the difference between LDO with a normal dropout and very low dropout.
Keep learning about LDO dropout in today's blog.

The New & Improved Interactive Block Diagram Tool
by Ryan Sisk – 2020-10-14
Check out our new and improved Interactive Block Diagram (IBD) tool which was designed so that both design engineers and sales teams can experience the full ON Semiconductor portfolio in a clear, concise, mapped-out, system-level block diagram.
The tool can be used to locate ON Semiconductor product offerings for specific applications – enabling users to easily find products that would best power their next project and create their own bill of materials (BOM) worksheet. The IBD tool allows a user to quickly go through the entire ON Semiconductor product portfolio and application pages (e.g. automotive, IoT, etc.) without switching webpages.
Continue reading about our new and improved tool in our blog and test out the tool for yourself!

More Blog Posts…

Media Contacts