ON Semiconductor Joins United Nations Global Compact



PHOENIX, Arizona – May 29, 2019 – ON Semiconductor Corporation (Nasdaq: ON), driving energy efficient innovations, announced today they have joined the United Nations (UN) Global Compact, the world's largest corporate responsibility initiative with over 9,000 business and non-business participants in 135 countries.


ON Semiconductor Ranks 485 on FORTUNE 500



PHOENIX, Arizona – May 16, 2019 – ON Semiconductor Corporation (Nasdaq: ON), driving energy efficient innovations, today announced that it has been named to the Fortune 500 list of America's largest companies by revenue for the second year in a row; moving up seven positions from last year. ON Semiconductor is a premier supplier of high performance silicon solutions for energy efficient electronics. The company's broad portfolio of power and signal management, logic, discrete and custom devices helps customers efficiently solve their design challenges in automotive, communications, computing, consumer, industrial, LED lighting, medical, military/aerospace and power applications.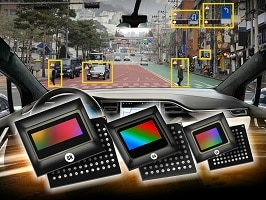 ON Semiconductor Showcases Automotive CMOS Image Sensors, LiDAR and Radar Solutions at AutoSens 2019



DETROIT, MI – May 14, 2019 – ON Semiconductor (Nasdaq: ON), driving energy efficient innovations, will demonstrate its comprehensive portfolio of sensors for automotive applications at the AutoSens Conference in Detroit, MI. At center stage will be the next-generation RGB-IR image sensor solution for in-cabin applications and the Hayabusa™ family of CMOS image sensors for advanced driver assistance systems (ADAS) and viewing automotive camera systems.

More Press Releases…
If you are a member of the press and are interested in receiving ON Semiconductor press releases via email, please complete the form below.
Language Preference:
English Japanese Chinese

ON Semiconductor In The News
More Articles…

Upcoming Tradeshows
Webinars & Webcasts

Automotive Image Sensor Operation in Intense Lighting Conditions - On the Road
by Radhika Arora – 2019-06-12
Our ON Semiconductor experts know the importance of capable imaging applications to perform in challenging conditions and thus, must operate 100% of the time. So we put our image sensors through tough, real-world tests ensuring your confidence in the products you get from us.
Most humans are blinded when driving into the sun, which can be problematic. Watch how autonomous vehicles can still see clearly when looking directly into the sun and our proven tests to ensure your safety via our image sensors.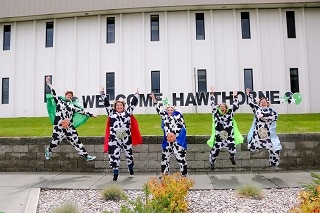 An Udderly Amazing STEM Day at ON Semiconductor
by Billie Johnson – 2019-06-05
How does a herd of tech professionals and engineers divide 290 students for an on-site field trip?
With a Cow-culator.
Or at ON Semiconductor last week, with five Cowculators. Three engineers, an operations manager and an administrative assistant donned cow suits to welcome an unprecedented number of students to the Pocatello, Idaho factory for an extensive day of investigation and discovery.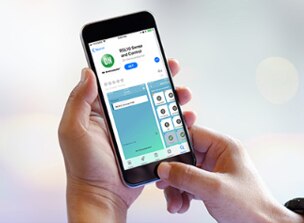 More Blog Posts…