ON Semiconductor's Battery-Free Smart Passive Sensors™ Win China IoT Innovation Award for Outstanding Technical Innovation


SHENZHEN, China. – Dec 5, 2018 – ON Semiconductor (Nasdaq: ON), driving energy efficient innovations, has been awarded an IoT Outstanding Technical Innovation Award for its Smart Passive Sensors™ (SPS). SPS™ are wireless and battery-free sensors that enable the monitoring of various parameters and, coupled with the company's SPSDEVK1MT-GEVK turnkey solution kit, enable rapid integration into IoT applications.


ON Semiconductor Announces New $1.5 Billion Share Repurchase Program


PHOENIX, Ariz., - Nov. 15, 2018 - ON Semiconductor Corporation (Nasdaq: ON), driving energy efficiency innovations, today announced that its Board of Directors has approved a new share repurchase program. Under the new share repurchase program, the company intends to repurchase up to $1.5 billion of its common stock over a four-year period. The new stock repurchase program is effective December 1, 2018, coinciding with the expiration of the $1.0 billion share repurchase program announced in December 2014, and is designed to maximize capital efficiency by returning excess capital to ON Semiconductor's shareholders.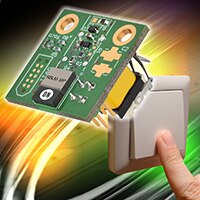 ON Semiconductor Delivers Energy Harvesting Bluetooth® Low Energy Switch Based on the Ultra-Low-Power RSL10 SIP



PHOENIX, Ariz. – 13 November, 2018 – ON Semiconductor (Nasdaq: ON), driving energy efficient innovations, is defining new levels of ultra-low power operation in the IoT with the introduction of its Bluetooth Low Energy Switch reference design that operates entirely from harvested energy. The platform demonstrates how the RSL10 System-in-Package (SIP) can enable Bluetooth 5 devices that are battery-less and entirely self-powered, requiring no additional energy source.

More Press Releases…
If you are a member of the press and are interested in receiving ON Semiconductor press releases via email, please complete the form below.
Language Preference:
English Japanese Chinese

ON Semiconductor In The News
More Articles…

Upcoming Tradeshows
Webinars & Webcasts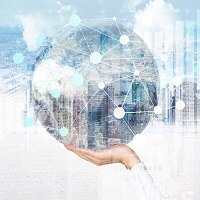 Wide Bandgap Ecosystem: Fast Switches and Disruptive Simulation Environments - Part 1
by James Victory – 2018-12-13
In this blog series we will discuss Wide Bandgap ecosystems and disruptive simulation modeling.
Wide Bandgap materials enable a leap over current silicon based technologies. Their large band gap results in higher dielectric breakdown, enabling lower RSPs. Higher electron saturation velocities enable high frequency designs and operations. Reduced leakage currents and better thermal conductivity facilitates operations at high temperature.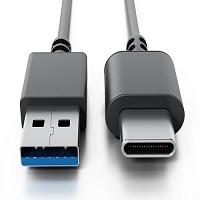 USB-C PD Fast Role Swap - The Consumer Experience Uninterrupted
by Julie Stultz – 2018-12-06
No one likes interruptions, especially from our beloved media devices. As technology consumers, we have high expectations from our devices. Data bandwidth and streaming have reached levels where we are accustomed to seamless media delivery without interruption. Interruptions and down time from our devices won't be tolerated, especially from the latest and greatest technology, which at times can be a little power hungry.
USB-C™ is slated as the connectivity standard of the future, catering to the user experience with universal connectors. Additionally, USB-C™ has a suite of features within the Power Delivery (PD) protocol lending to higher power charging and SuperSpeed data transmission. While the concepts of connector uniformity and higher performance sound attractive, these can be challenging to implement simultaneously for product developers.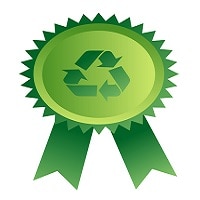 Green is Gold When It Comes to Sustainability
by Colin Craig – 2018-11-29
Robert Frost was one of the greatest American poets and one of his most famous works was ''Nothing Gold Can Stay" which opens with the much quoted line; "Natures first green is gold, her hardest hue to hold".
The reason for this poetic opening to a blog is that fact the Tokyo 2020 Organising Committee have started an initiative to produce the 5,000 Gold, Silver and Bronze Olympic medals awarded entirely from retrieved electronic waste (e-waste). The Committee have in fact invited all the citizens of Japan to donate their old mobile phones and other forgotten electronic gadgets to participate every green and creative idea.

More Blog Posts…