ON Semiconductor to Announce First Quarter 2019 Financial Results


PHOENIX, Ariz. – April 15, 2019 – ON Semiconductor Corporation (Nasdaq: ON) plans to announce its financial results for the first quarter, which ended March 29, 2019, before the market opens on Monday, April 29, 2019.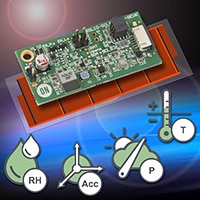 ON Semiconductor Continues to Make Battery-less IoT a Reality with Bluetooth® Low Energy Multi-Sensor Platform





ON Semiconductor (Nasdaq: ON), driving energy efficient innovations, continues to enable battery-less and maintenance-free IoT with the introduction of its RSL10 Multi-Sensor Platform powered solely with a solar cell. This complete solution supports the development of IoT sensors using continuous solar energy harvesting to gather and communicate data through Bluetooth® Low Energy, without the need for batteries or other forms of non-renewable energy.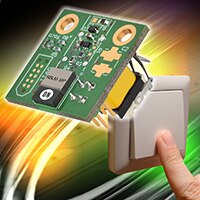 ON Semiconductor's Energy Harvesting Bluetooth® Low Energy Switch Named 2018 China's Most Competitive IoT Solution by China Electronic Market Magazine


SHENZHEN, China – April 10, 2019 – ON Semiconductor (Nasdaq: ON), driving energy efficient innovations, announced that its Energy Harvesting Bluetooth® Low Energy Switch has been named 2018 China's Most Competitive Internet of Things (IoT) Solution from China Electronic Market magazine's 2018 Editor's Choice Award, for enabling new levels of ultra-low power operation in IoT applications. The platform provides a complete, entirely self-powered solution to speed and simplify the development of battery-less IoT applications across multiple segments including home and building automation, industrial, mobile health, and transportation.

More Press Releases…
If you are a member of the press and are interested in receiving ON Semiconductor press releases via email, please complete the form below.
Language Preference:
English Japanese Chinese

ON Semiconductor In The News
More Articles…

Upcoming Tradeshows
Webinars & Webcasts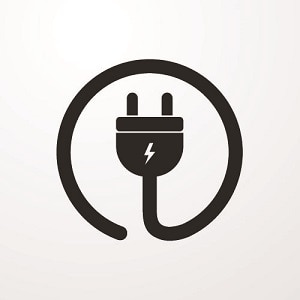 The Art of Losing Volumetric Weight
by Lana Hall – 2019-04-11
Did you know it costs more to ship 100 pounds of feathers, than 100 pounds of bricks? Shipping costs are determined by volumetric weight, a pricing technique for commercial freight transportation which uses an estimated weight that is calculated from the length, width, height of a package. A less dense item generally occupies more volume of space, in comparison to its actual weight – so when you are transporting items you are essentially paying for the space your product is occupying in the airplane or truck carrying it.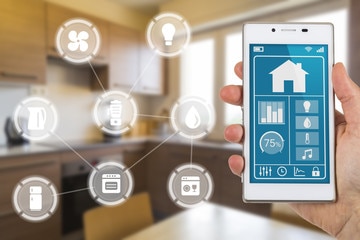 More Blog Posts…