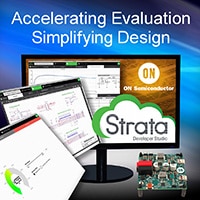 ON Semiconductor Demonstrates New Cloud-Connected Strata Developer Studio™ at Embedded World 2019



NUREMBERG, Germany – 20 February, 2019 – ON Semiconductor (Nasdaq: ON), driving energy efficient innovations, will be exhibiting its newly-launched Strata Developer Studio design support tool at the Embedded World 2019 Exhibition and Conference in Nuremberg. Alongside this will be a number of on-booth technology demonstrations centered on the company's solutions for the Internet of Things (IoT) targeting building automation, smart homes, consumer, and Industry 4.0. Advanced imaging sensing for next generation automotive applications and machine vision will also be on show to provide visitors with an interactive view of ON Semiconductor's technologies and system solutions.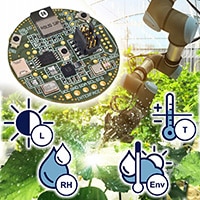 ON Semiconductor Introduces the RSL10 Sensor Development Kit for Power-Optimized IoT Applications



NUREMBERG, Germany – 13 February, 2019 – ON Semiconductor (Nasdaq: ON), driving energy efficient innovations, is pleased to announce the introduction of the RSL10 Sensor Development Kit, designed to provide engineering teams with a comprehensive platform for developing IoT applications with cutting-edge smart sensor technology, and enabled by the industry's lowest power Bluetooth Low Energy radio.


ON Semiconductor Reports Fourth Quarter and 2018 Annual Results



PHOENIX, Ariz. – Feb. 1, 2019 – ON Semiconductor Corporation (Nasdaq: ON) today announced that total revenue in the fourth quarter of 2018 was $1,503.1 million, up approximately nine percent compared to the same quarter last year. Fourth quarter revenue was down approximately three percent as compared to revenue in the third quarter of 2018.

More Press Releases…
If you are a member of the press and are interested in receiving ON Semiconductor press releases via email, please complete the form below.
Language Preference:
English Japanese Chinese

ON Semiconductor In The News
More Articles…

Upcoming Tradeshows
Webinars & Webcasts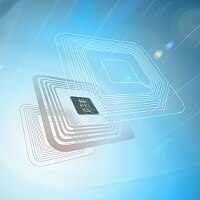 RFID IoT - Implementing Simpler Tags With Serial EEPROM
by Julio Song – 2019-02-20
The Internet of Things shows no signs of being a short-lived fad. Each new application adds many endpoints to the Internet. This is apparent by the proliferation of different wireless technologies, operating across a large part of the RF spectrum.
With a wide range of IoT endpoints engineers are presented with a significant problem.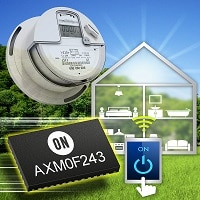 Software Defined Radio - What Is It?
by Dan Clement – 2019-02-19
The IoT is a conglomeration of many vertical markets, including home and building automation, meter reading and sensor/actuator monitoring. Wireless connectivity is fundamental to the IoT and LPWANs are emerging as a key enabler for many of the applications now contained within the IoT.
By selecting a flexible and programmable single-chip solution, developers are better placed to meet the challenges of the IoT in a cost-effective and power-efficient way. This can be achieved using the AXM0F243, a software-programmable System-on-Chip (SoC) solution that supports low power, long-range IoT applications including Automatic Meter Reading (AMR), security and home and building automation.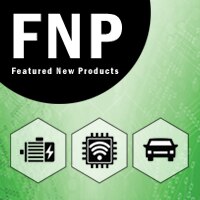 Featured New Products from ON Semiconductor Vol. 3.1
by ON Semiconductor – 2019-02-14
ON Semiconductor's Featured New Product (FNP) listing highlights some of the newest devices released. Each update includes the newest products by product category, a summary of what makes them unique and the link to read more details. Whether you're researching for your newest design or just satisfying your curiosity, these updates from evaluation tools to battery management are your perfect guide.

More Blog Posts…