Advanced Automotive Technology: Timing is Everything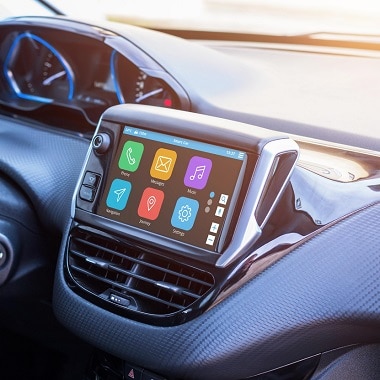 by
Amir Lahooti
- 2019-11-05


In the past, there were many different factors that consumers used when deciding which new vehicle to buy, whether they were buying brand new or even a used late-model vehicle. Factors such as fuel economy, performance, safety and cost were all significant drivers in the decision-making process. The relative importance would vary from one consumer to the next and would depend on their personal circumstances; those that traveled with family members may prioritize safety, while those traveling very high mileages would often consider fuel economy to be an important factor.
However, the world has changed and so have vehicle designs and consumer attitudes. The technology content in vehicles has increased dramatically in recent years and there are no signs that this trend will be slowing in the near future. Interestingly, it is estimated that 80% of all vehicle innovations and new technology are electronic in their nature.
Coupling this trend with a society that has grown up with technology forming an important part of their daily lives with smartphones, tablets and always-on connectivity and it is no surprise that the technology installed in a vehicle is now another important decision-making factor for a rapidly increasing number of people.
There is hardly an area of the modern vehicle that has not been touched by electronics technology, whether it is to improve safety, enhance economy or simply to make travel a more comfortable experience. One of the key areas in the comfort and convenience space where there has been something of a revolution is the infotainment system that includes traditional functions such as audio – although now much more sophisticated - as well as more modern applications such as satellite navigation, whether integrated or ready to interface seamlessly with smartphone route guidance platforms.
Cameras have been incorporated in vehicles for a while, initially in the form of rear view cameras that showed the driver the hard-to-see area behind the vehicle. In some jurisdictions these became mandatory equipment to prevent accidents such as reversing into objects or, worse still, running into the family pet or even a small child.
However, vehicle cameras are proliferating, and a mid-range or luxury model may now contain up to a dozen cameras. Apart from the simple rear view camera, additional cameras placed around the vehicle can help the driver park or ensure that they stay in lane when driving on the highway. Forward-looking cameras can identify hazards in the vehicle's path and even read speed signs, warning the driver and in some cases limiting the vehicle's speed.
As these cameras increase in resolution, the amount of data moving around the vehicle between the image sensors and central infotainment system has increased dramatically. In fact, the traditional CAN bus is struggling to cope and many automakers are now looking to Ethernet as a means of linking all of the in-vehicle technology together.
As well as the plethora of sensors, including advanced vision sensors for the camera functions, many vehicles now include multi-processors and graphical processing units (GPUs) as well as advanced networking for communications between the various modules. Apart from the need to move significant amounts of data, another thing that these systems share is the need for accurate timing to function properly.
Until recently, this has presented designers with something of a challenge in the automotive space, and there were few, if any, timing solutions that were AEC-Q100 qualified and PPAP capable.
However, ON Semiconductor recently introduced a new automotive grade precision, low phase noise clock generator that supports PCI Express (PCIe) up to Gen 4 and Ethernet requirements. The NBA3N5573 accepts a 25 MHz fundamental mode parallel resonant crystal and generates a differential HCSL output at 25 MHz, 100 MHz, 125 MHz or 200 MHz. These outputs can interface with LVDS when terminated correctly.
Specifically aimed at automotive applications including infotainment, in-cabin electronics and forthcoming autonomous vehicle features and systems, the NBA3N5573 is capable of high temperature operation (-40ºC to +105ºC) and is AEC-Q100 qualified and PPAP capable. The tiny (3mm x 3mm) device is housed in a 0.5mm pitch QFN16 package with wettable flanks to accommodate the stringent visual inspection required by the automotive industry.
Learn more about ON Semiconductor's NBA3N5573 PCIe Clock Generator.