Improving solar inverter efficiency and power density with SiC hybrid and full SiC modules
Abstract: The worldwide demand for solar inverters continues to snowball, driven both by the growth in renewable energy and by the decreasing cost of electricity from solar farms. These solar farms use strings of solar panels rated at 1100 V or 1500 V. The use of 1500 V reduces the overall installation cost per kilowatt compared with 1100 V systems but requires an increase in the boost of the solar inverter and the voltage of the \ inverter circuit. To reduce maintenance costs, solar farms typically use several smaller interchangeable inverters rather than a large central inverter.
About The Speaker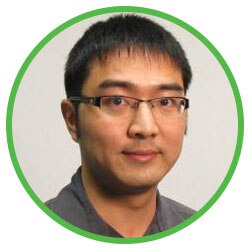 Dr Yusi Liu
Senior Applications Engineer, ON Semiconductor
Dr. Yusi Liu is a senior applications engineer at ON Semiconductor. He has 10 years ofexperience in power electronics, with four years focusing on the development and research of photovoltaic systems. Prior to joining ON Semiconductor, he worked in China Southern Power Grid and the photovoltaic division of Yaskawa Electric's U.S. branch. He received his bachelor's degree from Hunan University and his PhD from the University or Arkansas.
Key Takeaways
Learn about SiC Hybrid and Full SiC Modules from ON Semiconductor and the recommended topologies for boost and output stages.
Understand the advantages of SiC Hybrid and Full SiC Modules from ON Semiconductor forsolar inverter applications.