2021 ON Semiconductor
TECHNOLOGY
WEBINARS
3D sensing and AI processing for the real world: the smart building example
One of the most practical ways that the growing convergence of AI and IoT, or AIoT, will impact our lives in the near term is in how we interact with the world, from unlocking doors, to entering an office building, to checking in at an airport, to elder and in-patient care.
IoT devices are getting smarter through the integration of AI that obtains insights from data. At the same time, when immediate actions are required from an IoT device, the user experience is determined by how well the AI algorithm works, which is dependent on being trained by large amounts of quality data. Unlike facial recognition, with its vast set of available data, most other applications lack the required data pool to provide effective AI results. So how can we improve this? By combining highly efficient edge AI processing and 3D sensing, we can create endpoint systems that interact intelligently and unobtrusively with people.
In this webinar, we will discuss market trends and the technology demands of real-world deployments, taking a deep dive on smart building systems that combine multiple 3D sensing modalities with image sensors to create vastly improved outcomes for a variety of use cases. We will include straightforward methods for achieving these next-generation systems using reference designs employing the latest RGB-IR image sensors, 3D sensing, and edge AI vision systems on chip (SoCs).
Join Ambarella, Lumentum, and ON Semiconductor to learn how to take full advantage of:
Structured-light sensing for high resolution 3D biometric identification
4K RGB-IR CMOS image sensor technology for camera-based smart building systems
Occupancy sensing using imaging or 3D sensing
The combination of edge AI vision processing and 3D sensing for the real world
Event Details
Presented By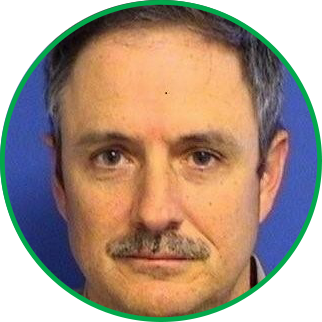 Guy Nicholson
Marketing Director, Industrial and Commercial Solutions Division – ISG ON Semiconductor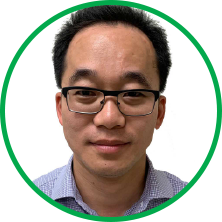 AWilliam Xu
Director of Marketing, Ambarella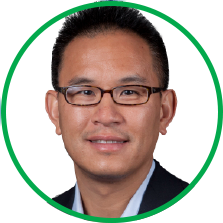 Andre Wong
Vice President, Product Line Management, 3D Sensing, Lumentum
Date
June 02, 2021
Time
8 AM PDT
Duration
60 min
Language
English
Attendance
Online
Registration Deadline
June 02, 2021
Register Now
Sponsored by:

About The Speaker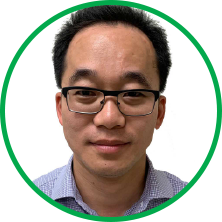 William Xu
Director of Marketing, Ambarella
Responsible for Ambarella's home security and access control initiatives, William Xu manages the company's strategic planning, product marketing, new partnerships, and roadmap development for its consumer IP-camera SoCs. Prior to joining Ambarella, William worked with Zoran and CSR, holding a variety of positions in management, customer support, marketing, and engineering, with responsibilities that included project management, feature design, and application software development.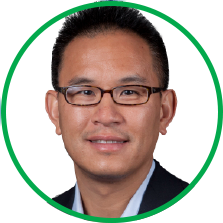 Andre Wong
Vice President, Product Line Management, 3D Sensing, Lumentum
Dr. Wong is the Vice President, Product Line Management, 3D sensing at Lumentum responsible for the company's consumer and automotive diode lasers business and emerging markets. His leadership and guidance have contributed to leadership positions for the company in illumination sources for 3D sensing in consumer electronics. Dr. Wong has won many awards and holds several patents and publications.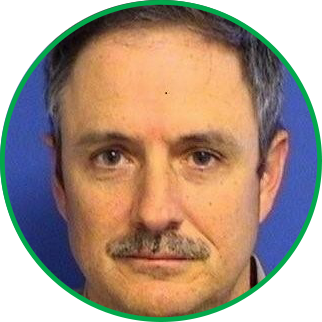 Guy Nicholson
Marketing Director, Industrial and Commercial Solutions Division – ISG ON Semiconductor
Guy is marketing director of ON Semiconductor's Industrial and Consumer Solutions Division within the Image Sensor Group [ISG].
Guy has over 30 years experience in the semiconductor industry. In his current role he drives the strategy, product definition, ecosystem and customer project plans within the Industrial and Commercial Solutions Division within the CMOS image sensor group.
Previously Guy worked at Texas Instruments and National Semiconductor for 28 years in various roles in product marketing and product line management, including the development of the first FPDLink LVDS solutions in Automotive / Industrial, initiating the Bus LVDS standardization, MIPI's initial DSI/CSI solutions, the first iPhone LTPS display driver plus serialiser solution and market development of emerging innovations in the mobile market including OIS and ultra low power voice wake up solutions.
Guy has a BSc degree in Physics from Imperial College London.