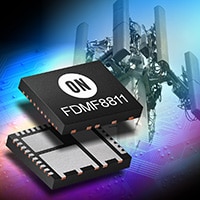 ON Semiconductor Introduces Industry's First 100 V Bridge Power Stage Module for Half-Bridge and Full-Bridge DC-DC Converters
APEC 2017 – Booth #1001 - TAMPA, FL – March 27, 2017 – – ON Semiconductor (Nasdaq:ON), driving energy efficient innovations, has launched the FDMF8811, the industry's first 100 V Bridge Power Stage module for half-bridge and full-bridge isolated dc-dc converters. The 25 A-rated device integrates a 120 V driver IC, a bootstrap diode, and two highly efficient power MOSFETs in a PQFN-36 package.


ON Semiconductor Takes a Leading Position within APEC 2017

Applied Power Electronics Conference (APEC) 2017 – Booth #1001 - TAMPA, FL – March 23, 2017 – ON Semiconductor (Nasdaq: ON), driving energy efficient innovations, has announced a significant involvement in APEC 2017, a flagship event for the global power electronics industry. During the event, senior members of ON Semiconductor's technical teams will share key knowledge through a series of professional education and industry sessions.


ON Semiconductor Announces Pricing of Private Offering of $500 Million of 1.625% Convertible Senior Notes


PHOENIX, Ariz. – March 14, 2017 – ON Semiconductor Corporation (Nasdaq: ON) ("ON Semiconductor") announced today the pricing of its previously announced private offering of $500 million aggregate principal amount of 1.625% Convertible Senior Notes due 2023 (the "notes"). The notes were offered only to qualified institutional buyers in accordance with Rule 144A under the Securities Act of 1933, as amended (the "Securities Act"). ON Semiconductor has granted to the initial purchasers of the notes a 30-day option to purchase up to an additional $75 million aggregate principal amount of notes. The offering of the notes and the convertible hedge and warrant transactions are expected to close on March 31, 2017, subject to customary closing conditions.

More Press Releases…
If you are a member of the press and are interested in receiving ON Semiconductor press releases via email, please complete the form below.
Language Preference:
English Japanese Chinese

ON Semiconductor In The News
More Articles…

Upcoming Tradeshows
Webinars & Webcasts


Power Conversion and Power Management Technology Hold the Key to Controlling Growing Global Energy Demand
by Ali Husain – 2017-03-22
Reducing the power 'footprint' of electrical and electronic equipment and devices is an area of focus for all market sectors in all geographies. The amount of powered technology in the lives of the average citizen in the developed world has increased markedly over recent decades; this has seen an almost corresponding increase in energy use. Add rapidly accelerating demand for technology in the developing world, and it's easy to see that the pressure to generate power – with the associated environmental impact – is huge. Estimates suggest that global electricity consumption will increase from around 200 terra watt hours (TWh) in 1990 to over 1600 TWh by 2030, if unchecked.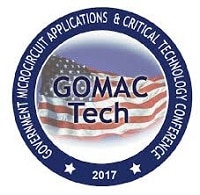 Working to Eradicate Counterfeit ICs from Government System Applications
by Terry Danzer – 2017-03-16
The 42nd annual GOMACTech Conference takes place in Reno, Nevada on the week of March 20th. The event was established as a forum to review and exchange ideas and information on microelectronics in 'government systems'. The advances in microelectronics have been greater and more expedient than anyone could have predicted, and have outpaced other technology arenas. Since the first GOMACTech conference in 1968, it has provided an invaluable environment for sharing new technologies, capabilities and methodologies in servicing government based microelectronics.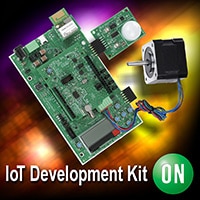 A Modular Approach to IoT Development
by Bruno Damien – 2017-03-09
Now that the speculation and excessive media hype surrounding the Internet of Things (IoT) has finally subsided, the time has come for its widespread uptake to begin in earnest. No one doubts that it has the potential to transform the way that many different industry sectors conduct their operations - manufacturing, utilities, municipal services, healthcare, traffic control, logistics, security/surveillance, building management and countless others. However, the huge degree of diversity in IoT application requirements is proving to be very problematic and this is not being adequately reflected by the embedded technology available to support it.

More Blog Posts…