ON Semiconductor Wins "Best Innovation Award" from Xiaomi in China

Dec 13, 2017 – ON Semiconductor (Nasdaq: ON), driving energy efficient innovations, today announced it has won a Best Innovation Award from Xiaomi, which ranks fifth in global smartphone shipment with monthly handset sales exceeding 10 million units for three consecutive months from September to November this year.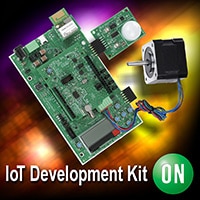 New Bluetooth® Low Energy and Energy Harvesting Sensor Shields Further Extend the Capabilities of ON Semiconductor's IoT Development Kit



Internet of Things (IoT) Tech Expo 2017 – Stand #407 – SANTA CLARA, CA – November 29, 2017 – ON Semiconductor (Nasdaq: ON), driving energy efficient innovations, has released two new boards (shields) further extending the recently launched Internet of Things (IoT) Development Kit (IDK) platform's capabilities. With the addition of two new shields that include Bluetooth low energy technology and Smart Passive Sensors (SPS), customers are now able to create diverse and unique use cases that target smart home/building, smart city, industrial automation and mHealth applications.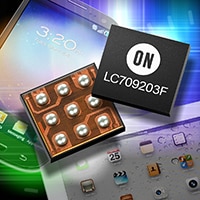 ON Semiconductor Receives Lifestyle Category Award in Super Manufacturing Parts Grand Prize 2017


TOKYO, Japan – Nov. 17, 2017 – ON Semiconductor (Nasdaq: ON), driving energy efficient innovations, announced today that the company's li-ion battery fuel gauge, LC709203, received a lifestyle category award in the super manufacturing parts grand prize 2017. The awards were presented today by sponsors MONODZUKURI Nippon Conference and The Daily Industrial News (The Nikkan Kogyo Shimbun).

More Press Releases…
If you are a member of the press and are interested in receiving ON Semiconductor press releases via email, please complete the form below.
Language Preference:
English Japanese Chinese

ON Semiconductor In The News
More Articles…

Events
CES 2018 - January 9-12, 2018 in Las Vegas, Nevada


Webinars & Webcasts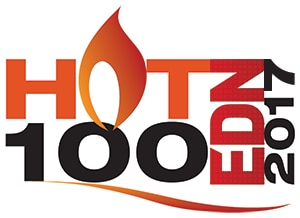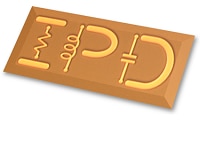 Driving Innovation with the Process Design Kit
by Sreeharsha Nanduri – 2017-12-12
ON Semiconductor is driving miniaturization and innovations in passive device fabrication with its new full feature process design kit. We are providing tools for designers to innovate compact solutions for wireless, portable and Radio Frequency device applications. Designers considering Integrated Passive Devices (IPDs) for rapid development or eliminating bulky Surface Mount Devices (SMDs) can now design with ease using the PDK kit for the National Instruments AWR (Applied Wave Research) environment.

ON Semiconductor Awarded Prestigious Assodel Award
by ON Semiconductor – 2017-12-08
ON Semiconductor had the honor of being awarded the 2017 Assodel Award in the power semiconductors category for distribution. Assodel, the Italian Federation of Electronics Suppliers, honors a selection of the best electronics manufacturers in Italy. The award highlights the success of ON Semiconductor in the semiconductor industry on a global scale.

More Blog Posts…