ON Semiconductor Opens Design and Industrialization Center in Milan

MILAN, Italy – March 16, 2018 - ON Semiconductor (Nasdaq: ON) driving energy efficient innovations, today announced the opening of its new design center located in Milan, Italy. This Design and Industrialization Center, will focus on power management products developed for big data, web services, hyper cloud computing and server customers. The design center team will develop integrated circuits to save energy in data center environments, representative of the commitment of ON Semiconductor towards a more clean and efficient world.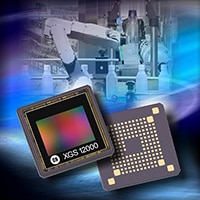 X-Class CMOS Image Sensor Platform from ON Semiconductor Enables New Functionality for Industrial Camera Design



PHOENIX, Ariz. – March 12, 2018 – ON Semiconductor (Nasdaq: ON), driving energy efficient innovations, has announced its X-Class image sensor platform, which allows a single camera design to support not only multiple product resolutions but also different pixel functionality. The first devices in the new platform are the 12 megapixel (MP) XGS 12000 and 4k / UHD resolution XGS 8000 image sensors, which provide high-performance imaging capabilities for applications such as machine vision, intelligent transportation systems, and broadcast imaging.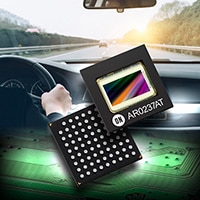 ON Semiconductor Delivers AEC-Q100 Qualified Image Sensors Optimized for OEM-Fitted In-Car DVR Cameras



PHOENIX, Ariz. – 12 March, 2018 – ON Semiconductor (Nasdaq: ON), driving energy efficient innovations, a leading supplier of automotive image sensors, is now offering a fully AEC-Q100 qualified version of its popular 2.1 MP CMOS image sensor, AR0237 for the burgeoning OEM-fitted dash cam or before-market in-car DVR market.

More Press Releases…
If you are a member of the press and are interested in receiving ON Semiconductor press releases via email, please complete the form below.
Language Preference:
English Japanese Chinese

ON Semiconductor In The News
More Articles…

Events
Upcoming Tradeshows
Webinars & Webcasts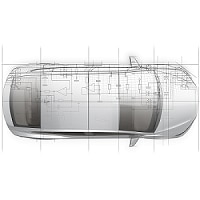 Modular Automotive Reference System (MARS) in Action
by ON Semiconductor – 2018-03-21
The number of imaging cameras is steadily increasing as the automotive industry works rapidly toward fully autonomous vehicles. Our Modular Automotive Reference System is designed to help automotive manufacturers take their vehicles to the next level of autonomy. We recently took our Modular Automotive Reference System from the lab setting and into the real world with this video showcasing the imaging capabilities of MARS on the road.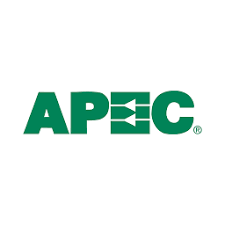 Does Power Efficiency Improve with Consolidation in the Semiconductor Industry?
by ON Semiconductor – 2018-03-21
Recently, the semiconductor industry has been rapidly consolidating for financial, operational, pricing and market-share reasons. Having fewer and larger businesses may actually accelerate the broad acceptance and commercialization of innovative technologies like wide bandgap power devices. Although many concepts for smaller and more efficient power management have been demonstrated by research and startup companies, the realization of full-scale adoption, ranging from household adaptors to automobiles and to data center management, requires significant resources to meet demands for global supply and quality. Large enterprises have the manufacturing and supply chain infrastructure, as well as the depth in R&D knowledge.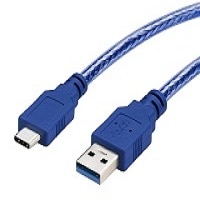 How to Easily and Quickly Upgrade Your USB® Design with USB-C Solutions
by Erik Maier – 2018-03-19
Although the industry had initially been quiet about the USB-C (technically known as USB Type-C) adoption rate the past few years, today major consumer electronic design manufacturers are fully embracing the standard. However, when end customers receive the newest and latest USB -C devices, they come to find that there is a lack of accessories and peripherals in the market place.

More Blog Posts…