ON Semiconductor to Announce Second Quarter 2018 Financial Results


PHOENIX, Ariz. – July 11, 2018 – ON Semiconductor Corporation (Nasdaq: ON), plans to announce its financial results for the second quarter, which ended June 29, 2018, before the market opens on Monday, July 30, 2018.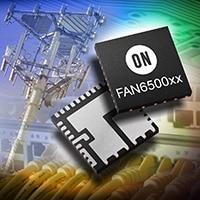 ON Semiconductor Announces New Family of Multi-Chip Module PWM Buck Regulators Offering Market-Leading Current Density and Fully Integrated MOSFETs



PHOENIX, Ariz. – June 25, 2018 – ON Semiconductor (Nasdaq: ON), driving energy efficient innovations, has announced the release of three new highly-efficient mid-voltage PWM buck converters.


ON Semiconductor Expands Manufacturing Operations in Mountain Top, Pennsylvania

Mountain Top, PA – June 21, 2018 – ON Semiconductor Corporation (Nasdaq: ON), driving energy efficient innovations, plans to invest $51 million to support expansion of the Luzerne County facility. The ON Semiconductor Mountain Top location specializes in the manufacturing of semiconductor discrete devices used in power management applications across a wide variety of industries including automotive, industrial, communication and computing.

More Press Releases…
If you are a member of the press and are interested in receiving ON Semiconductor press releases via email, please complete the form below.
Language Preference:
English Japanese Chinese

ON Semiconductor In The News
More Articles…

Seminars & Workshops
Upcoming Tradeshows
Webinars & Webcasts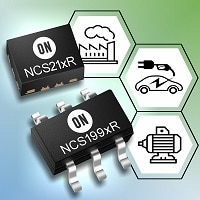 Current Sense Amplifiers: Remote Current Sensing Configuration
by Amiri McCain – 2018-07-17
In the continuation of our blogs on current sense amplifiers, we will discuss how to configure the NCS21xR and NCS199AxR current sense amplifiers so that they output a precision current. In some applications the system data readout board is remotely located from the circuit that monitors and measures the system current.
The problem with this scenario is twofold: 1) a long transmission line length could cause large undesirable voltage drops between the output of the CSA and the input to the system data readout board and 2) stray ground resistance between the two boards will cause voltage errors. The precision output current measurements are read more accurately as it overcomes the errors due to ground drops between the boards and voltage loss across the length of the transmission line.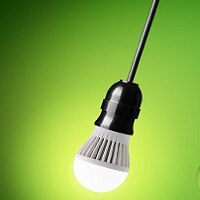 Driving LEDs for Easier Adoption
by James Lee – 2018-07-11
LED lighting is increasingly prominent and important in a wide range of end applications. This trend is set to continue and accelerate due to the low power, low cost and small size requirements of the latest end applications. Retrofitting incandescent installations with much more flexible and versatile LED lighting will also continue to be a significant driver of future growth.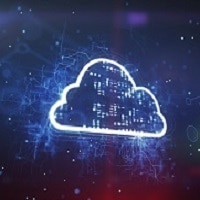 Applications Corner: Cloud Power
by Steven Shackell – 2018-07-09
Cloud Power is the general term used to describe power supplies that are used in the equipment used for transmission, storage, and processing of the data in the Cloud. In telecom, or transmission, there will be power supplies for the baseband unit and for the remote radio units. Server farms used for the storage and processing will also require large unintteruptible power supplies to ensure users still have access to the cloud if there is a temporary power outage. Each server will also require a power supply unit, PSU, in addition to numerous DC-DC converters to deliver Point-of-Load power.

More Blog Posts…