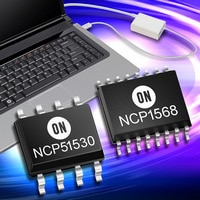 ON Semiconductor's Solution for Portable Device Power Adapters Wins Top 10 Power Product Award 2018 in China


BEIJING, China – Sept13, 2018 – ON Semiconductor (Nasdaq: ON), driving energy efficient innovations, has announced that its NCP1568 active clamp flyback (ACF) controllerand corresponding NCP51530 high-speed, half-bridge driver have won a Top 10 Power Product Award 2018. Organized by Electronic Products China and 21ic.com, the awards program is recognized as a benchmark in identifying the latest innovative products for the electronics industry in China.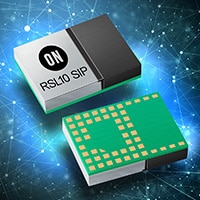 ON Semiconductor Expands Bluetooth® 5 Radio Family with System-in-Package (SiP) Module



Phoenix, Arizona – September 11, 2018 – ON Semiconductor (Nasdaq: ON), driving energy efficient innovations, has extended its RSL10 family of Bluetooth 5 certified radio System-on-Chips (SoCs) with a ready-to-use 6 x 8 x1.46 mm System-in-Package (SiP) module. Supporting Bluetooth low energy wireless profiles, RSL10 devices can be easily designed into any "connected" application including sports / fitness or mHealth wearables, smart locks and appliances.


ON Semiconductor Reports Second Quarter 2018 Results


Revenue of $1,455.9 million
Gross margin of 38.1 percent
GAAP operating margin of 13.5 percent and non-GAAP operating margin of 16.3 percent
Operating cash flow of $268.5 million and free cash flow of $115.6 million
GAAP earnings per share of $0.35 and non-GAAP earnings per share of $0.46

More Press Releases…
If you are a member of the press and are interested in receiving ON Semiconductor press releases via email, please complete the form below.
Language Preference:
English Japanese Chinese

ON Semiconductor In The News
More Articles…

Seminars & Workshops
Upcoming Tradeshows
Webinars & Webcasts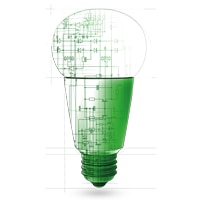 2018 ON Semiconductor Power Seminar Series Europe
by ON Semiconductor – 2018-09-20
Staying updated on the latest technology is one of the many challenges engineers face today. To help designers meet this challenge, ON Semiconductor is pleased to host the 2018 Power Seminar during the month of October with six locations: Warsaw, Poland, Gothenburg, Sweden, The Netherlands, Hannover, Germany, Massy Palaiseau, France and Barcelona, Spain.
The Power Seminar is a comprehensive one-day seminar providing rich technical and practical presentations that combine new, advanced power supply concepts, tutorial review of basic design principles, and "hands-on" real-world application examples. The focus of ON Semiconductor's power seminars is on technologies and techniques, not products.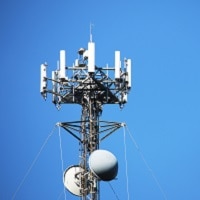 High Voltage Inverting Buck Regulator: More Functionality in Less Space
by Nassif Abi Jaoude – 2018-09-19
Many applications in the electronics industry ranging from sensor-based designs to power amplifiers are periodically faced with the requirement to generate a negative voltage rail. Although many transformer-based designs, charge pumps and other methods have been used to meet this specific requirement, the inverting buck-boost topology stands out as simple to design and can save on power and board space at the same time.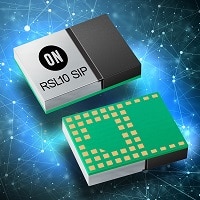 Bluetooth® Low Energy with Easier Design In
by Amy Heimpel – 2018-09-11
From smart home appliances to power tools, the Internet of Things is rapidly expanding into new applications and bringing exciting new functionalities and level of control to consumers. One example I've seen recently is a connected slow cooker. While you wouldn't normally think of a kitchen appliance as something requiring wireless functionality, it's easy to understand why being able to monitor and control your dinner from your smartphone while at work is incredibly practical. It's that simple.
The technology behind many "smart connected" devices is Bluetooth® Low Energy - a wireless protocol popular for its inherent low power consumption, standardized profiles, and its availability in most smartphones.

More Blog Posts…