ON Semiconductor Named to the Dow Jones Sustainability Index
PHOENIX, Ariz., - Oct. 16, 2018 - ON Semiconductor Corporation (Nasdaq: ON), driving energy efficiency innovations, has been included in the Dow Jones Sustainability Indices (DJSI) North America Index recognizing companies with sustainable business practices. This is the first time ON Semiconductor has been included in the index.


ON Semiconductor to Announce Third Quarter 2018 Financial Results


PHOENIX, Ariz. – Oct. 10, 2018 – ON Semiconductor Corporation (Nasdaq: ON), plans to announce its financial results for the third quarter, which ended Sept. 28, 2018, before the market opens on Monday, Oct. 29, 2018.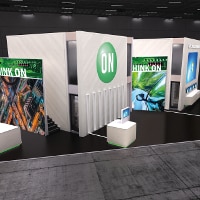 ON Semiconductor to Demonstrate Innovation in Automotive, Power Conversion and the IoT at electronica 2018



PHOENIX, Ariz. – 3 October, 2018 – ON Semiconductor (Nasdaq: ON), driving energy efficient innovations, will fill their 400-square meter booth at electronica with new products and enlightening demonstrations focused on solutions for the key and rapidly evolving markets of automotive, high performance power conversion (HPPC) and the Internet of Things (IoT). As part of its presence, ON Semiconductor will also be presenting detailed and forward looking technical papers at numerous forums throughout the week. This includes multiple presentations at the electronica Automotive Conference where the company will lead a discussion about how highly innovative and energy efficient semiconductor solutions will accelerate the path of vehicle manufacturers to their goal of autonomous driving.

More Press Releases…
If you are a member of the press and are interested in receiving ON Semiconductor press releases via email, please complete the form below.
Language Preference:
English Japanese Chinese

ON Semiconductor In The News
More Articles…

Upcoming Tradeshows
Seminars & Workshops
Webinars & Webcasts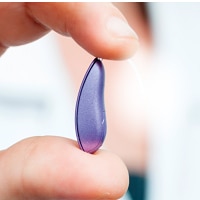 Achieving True Wireless Audio Streaming from Smartphones to Hearing Aids
by Amy Heimpel – 2018-10-16
Wireless technology for hearing aids has come a long way since it was first introduced a number of years ago. At its inception, this technology could only be implemented using a manufacturer-specific relay device (a larger unit typically worn around the neck). The relay device was a significant advancement at the time as it allowed users to stream audio wirelessly, by acting as an intermediary between a phone's standard Bluetooth® link to the hearing aid's proprietary link.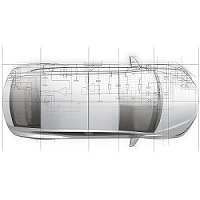 Automotive EEPROMs Enabling Next Generation Features
by Julio Song – 2018-10-15
Harsh environments are all around us, but for integrated circuits they are even more numerous, the most common is probably the car. For the automotive industry, designing electronic control units for safety-critical features that can withstand temperatures of up to +125°C is commonplace. The industry standard for components that meet this requirement is AECQ-100 Grade 1, where Grade 1 shows that the component has been tested to operate in an ambient temperature of anywhere between -40°C and +125°C.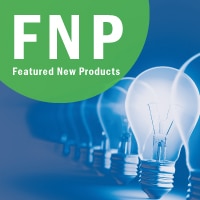 October Featured New Products from ON Semiconductor
by ON Semiconductor – 2018-10-09
ON Semiconductor's Featured New Product (FNP) listing highlights some of the newest devices released. Each update includes the newest products by product category, a summary of what makes them unique and the link to read more details. Whether you're researching for your newest design or just satisfying your curiosity, these updates are your perfect guide.

More Blog Posts…