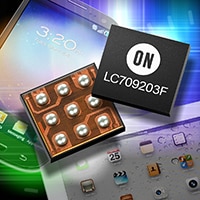 ON Semiconductor Receives Lifestyle Category Award in Super Manufacturing Parts Grand Prize 2017


TOKYO, Japan – Nov. 17, 2017 – ON Semiconductor (Nasdaq: ON), driving energy efficient innovations, announced today that the company's li-ion battery fuel gauge, LC709203, received a lifestyle category award in the super manufacturing parts grand prize 2017. The awards were presented today by sponsors MONODZUKURI Nippon Conference and The Daily Industrial News (The Nikkan Kogyo Shimbun).


Groundbreaking Image Sensor from ON Semiconductor Enables Next-Generation ADAS Solution



PHOENIX, Arizona – Nov. 9, 2017 – ON Semiconductor Corporation (Nasdaq: ON), driving energy efficient innovations, today announced that Bosch has selected ON Semiconductor, the world leader in automotive image sensors, as the image sensor supplier for a future camera technology for advanced driver assistance systems (ADAS). Engineered to meet OEM requirements for future ADAS cameras, the new image sensor delivers high dynamic range (HDR) with state-of-the-art functional safety features.


ON Semiconductor & Silicon Catalyst Partner to Assure Next Generation of Innovation

In a drive toward assuring the next generation of innovation in the digital world, ON Semiconductor Corporation (NASDAQ: ON), driving energy efficient innovations, has joined the network on corporate affiliates of Silicon Catalyst, the global incubator focused exclusively on solutions in silicon. This relationship provides further commitment to the development of a supportive ecosystem for semiconductor start-ups and commitment to silicon innovation.

More Press Releases…
If you are a member of the press and are interested in receiving ON Semiconductor press releases via email, please complete the form below.
Language Preference:
English Japanese Chinese

ON Semiconductor In The News
More Articles…

Events
Webinars & Webcasts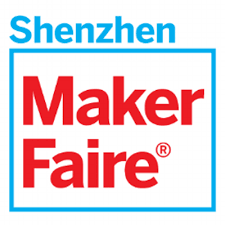 ON Semiconductor Exhibits at Maker Faire Shenzhen 2017
by ON Semiconductor – 2017-11-16
The Maker Faire is an innovative gathering of hobbyists, engineers, and DIY-ers to showcase different projects and inventions from "Makers" all around the world. The Shenzhen Maker Faire is the fourth-largest in the world, and the largest in Asia.
The ON Semiconductor Japan motor driver solutions team previously attended the Maker Faire in Tokyo the past two years. In our previous appearance in the Tokyo Maker Faire, we introduced our new modular, Arduino compatible, motor driver development kit.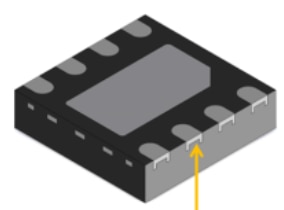 Introducing Wettable Flank UDFN8 Automotive EEPROMs
by Julio Song – 2017-11-15
In the automotive EEPROM market, the SOIC-8 package has been the overwhelming favorite for years, if not decades. While size constraints have pushed other market segments towards more compact packaging solutions, a combination of factors have conspired against this trend in the automotive EEPROM segment. One factor is that in traditional automotive applications like Engine Control Units and Power Trains, space is not nearly at the same premium as in a portable consumer application. Another is that SOIC-8 packages are widely available and qualified, making them attractive to automotive OEMs, who value multiple sourcing and a proven track record. Finally, DFN (dual-flat no-leads) packages, which have smaller footprints due to the lack of leads, do not generally support Automated Optical Inspection (AOI) a critical process in the automotive manufacturing process.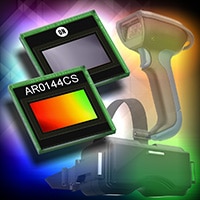 More Blog Posts…