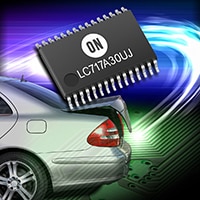 Highly Integrated Capacitive-Digital Converter Delivers Superior Gesture Sensing and Enhanced Touch Performance to Automotive and Industrial Systems



PHOENIX, Ariz. – Jan.17, 2017 - ON Semiconductor (Nasdaq: ON), driving energy efficient innovations, has introduced a new touch/proximity sensing solution that combines industry-leading performance, cost-effectiveness and convenience in a single chip. The LC717A30UJ high dynamic range capacitance-to-digital converter uses mutual capacitance to detect changes in capacitance down to femtofarad (fF) levels. Parasitic capacitance cancellation raises the detector sensitivity, while its built-in noise rejection mechanism combats the effects of electromagnetic interference (EMI).


ON Semiconductor and Hexius Semiconductor Expand Scope of Analog Functionality for Next Generation Mixed Signal ASICs





ON Semiconductor Wins Two Prestigious Partner Awards from Huawei Technologies


SHENZHEN, China –Jan.9, 2017 – ON Semiconductor (Nasdaq: ON), driving energy efficient innovations, today announced that it has been honored with two prestigious partnership awards from the world's largest telecommunications equipment manufacturer, Huawei Technologies Co., Ltd, and its subsidiary of Consumer Business Group, Huawei Device Co., Ltd.

More Press Releases…
If you are a member of the press and are interested in receiving ON Semiconductor press releases via email, please complete the form below.
Language Preference:
English Japanese Chinese

ON Semiconductor In The News
More Articles…

Upcoming Tradeshows
Webinars & Webcasts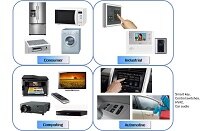 Considerations for Capacitive Touch Sensor Technology in Automotive Applications
by Takayasu Otagaki – 2017-01-12 16:22:57.0
The incorporation of touch-based control into all different forms of electronics hardware continues, with the broadening of it pervasiveness increasing all the time. The convenient, intuitive operation this can deliver now has almost universal appeal. The first place in which widespread proliferation occurred was, of course, the consumer electronics sector, but steadily uptake has been rising elsewhere too, including in automotive.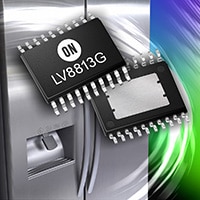 How can BLDC motors be efficiently controlled without software?
by Steve Ikei – 2017-01-04 10:06:37.0
Single-phase brushless DC (BLDC) motors have provided an inexpensive method for driving fans. However, even though Bill of Materials (BoM) costs are low, there is a couple of slight drawbacks in single-phase BLDC motors such as relatively low efficiency, noises or vibration by torque ripples.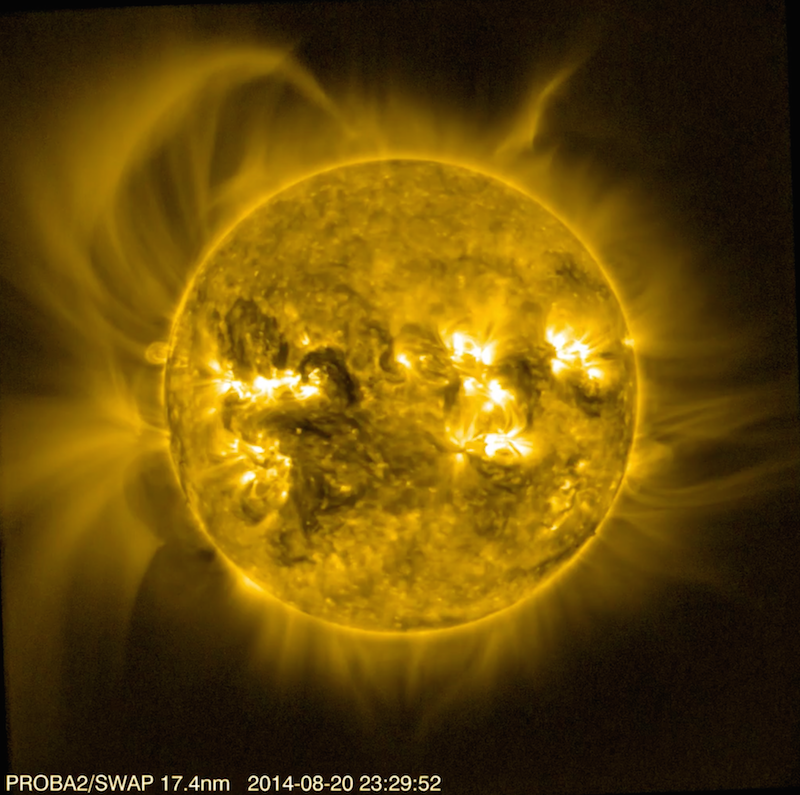 Imaging the Sun with Radiation Hardened Image Sensors
by Michael DeLuca – 2016-12-13 15:06:26.0
Remember when as a child you were told not to stare into the sun because it could damage your eyes? It's good advice – and not just because the sun is bright to look at. Our sun emits light across a number of different wavelengths, ranging from infrared through the deep ultraviolet – so if you stare too long into the sun you can give your eye a "sunburn" (which can cause permanent damage).

More Blog Posts…