ON Semiconductor Recognized by Celestica with a 2016 Total Cost of Ownership Supplier Award, Winning 'Best Semiconductor Partner'
ON Semiconductor (Nasdaq:
ON
), driving energy efficient innovations, today announced it has been awarded a 2016 Total Cost of Ownership (TCOOTM) Supplier Award from Celestica, a leader in design, manufacturing and supply chain solutions for the world's most innovative companies. Celestica's awards program recognizes suppliers that provide the best TCOOTM performance to Celestica and support the company's overall business objectives.


ON Semiconductor to Announce Third Quarter 2017 Financial Results


ON Semiconductor Corporation (Nasdaq:
ON
) plans to announce its financial results for the third quarter, which ended Sept. 29, 2017, before the market opens on Monday, Nov. 6, 2017.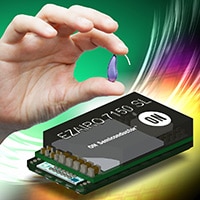 ON Semiconductor Introduces Preconfigured Development Suite Providing Easier Way to Build Hearing Aids



EUHA 2017 – Hall 4A, Booth D02 – Nuremberg, Germany – October 17, 2017 –
ON Semiconductor (Nasdaq:
ON
), driving energy efficient innovations, continues to grow its broad portfolio of ultra-low-power solutions for the hearing health industry by unveiling the Ezairo Preconfigured Suite (Pre Suite), a development toolkit enabling turnkey solutions based on the company's Ezairo 7100 Digital Signal Processor (DSP).
Related Products: EZAIRO 7150 SL

More Press Releases…
If you are a member of the press and are interested in receiving ON Semiconductor press releases via email, please complete the form below.
Language Preference:
English Japanese Chinese

ON Semiconductor In The News
More Articles…

Events
Webinars & Webcasts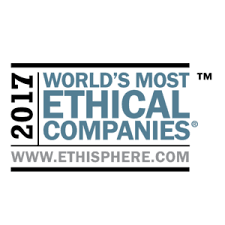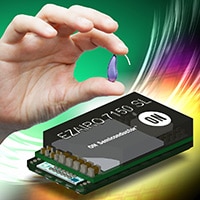 Building Hearing Aids Made Easy
by Amy Heimpel – 2017-10-16
It is relatively easy to correct mild sight issues without visiting an optician by simply purchasing a pair of Over-The-Counter (OTC) reading glasses from a drug store. However, aging often affects hearing too, and there is currently no OTC solution available, meaning that even mild conditions can only be addressed with a visit to an audiologist.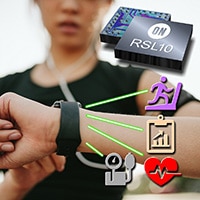 Let Your Deafness No Longer Be A Secret
by Colin Craig – 2017-10-11
According to the World Health Organization (WHO), deafness and hearing loss effects over 5% of the world's population, with nearly 360 million people having disabling hearing loss (of which 32 million are children).

More Blog Posts…