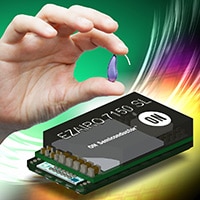 ON Semiconductor Introduces Preconfigured Development Suite Providing Easier Way to Build Hearing Aids



EUHA 2017 – Hall 4A, Booth D02 – Nuremberg, Germany – October 17, 2017 –
ON Semiconductor (Nasdaq:
ON
), driving energy efficient innovations, continues to grow its broad portfolio of ultra-low-power solutions for the hearing health industry by unveiling the Ezairo Preconfigured Suite (Pre Suite), a development toolkit enabling turnkey solutions based on the company's Ezairo 7100 Digital Signal Processor (DSP).
Related Products: EZAIRO 7150 SL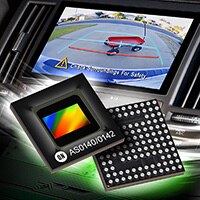 ON Semiconductor's Low Power Imaging SoCs for Automotive Camera Applications Reduce Solution Size by More than 30%





ON Semiconductor Opens Upgraded Development Center in Bratislava

PHOENIX, Ariz. – Oct. 10, 2017 – ON Semiconductor (Nasdaq: ON), driving energy efficient innovations, has announced the opening of its new, significantly larger product development center in the Slovakian capital of Bratislava. The company has, as a consequence, underlined its strong commitment to supporting ongoing technological advance within the automotive sector. Working closely with car manufacturers' tier 1 suppliers, this center's highly-trained engineering workforce will remain heavily involved in the design, layout, validation and testing of next generation power management integrated circuits (ICs).

More Press Releases…
If you are a member of the press and are interested in receiving ON Semiconductor press releases via email, please complete the form below.
Language Preference:
English Japanese Chinese

ON Semiconductor In The News
More Articles…

Events
Upcoming Tradeshows
Webinars & Webcasts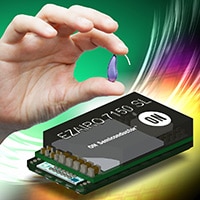 Building Hearing Aids Made Easy
by Amy Heimpel – 2017-10-16
It is relatively easy to correct mild sight issues without visiting an optician by simply purchasing a pair of Over-The-Counter (OTC) reading glasses from a drug store. However, aging often affects hearing too, and there is currently no OTC solution available, meaning that even mild conditions can only be addressed with a visit to an audiologist.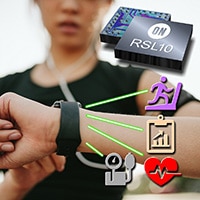 Let Your Deafness No Longer Be A Secret
by Colin Craig – 2017-10-11
According to the World Health Organization (WHO), deafness and hearing loss effects over 5% of the world's population, with nearly 360 million people having disabling hearing loss (of which 32 million are children).

Offline Flyback, Dual Buck Regulator Demo for Smart Lighting Applications
by ON Semiconductor – 2017-10-10
In this demo, we will show the advantages of the FL7740, Constant-Voltage Primary-Side-Regulation PWM Controller for Power Factor Correction and the FL7760, Analog/PWM Dimmable 60 V input Buck Controller. We will demonstrate wide range of dimming capabilities using the demo. This particular demo features a high power factor constant voltage front end, coupled to a buck regulator for the second side.

More Blog Posts…