ON Semiconductor Ranks No. 492 on the FORTUNE 500 List of Largest Companies
PHOENIX, Ariz. – May 24, 2018 – ON Semiconductor Corporation (Nasdaq: ON), driving energy efficient innovations, today announced that it has been named to the Fortune 500 list of America's largest companies by revenue for the first time since it became a public company in 2000. ON Semiconductor is a premier supplier of high performance silicon solutions for energy efficient electronics. Our broad portfolio of power and signal management, logic, discrete and custom devices helps customers efficiently solve their design challenges in automotive, communications, computing, consumer, industrial, LED lighting, medical, military/aerospace and power applications.


ON Semiconductor Showcases Innovations in Vision IoT, Battery-free Sensing and Harvested Energy Powered Connectivity



PHOENIX, Ariz. – May 10, 2018 – ON Semiconductor (Nasdaq: ON), driving energy efficient innovations, will be demonstrating its rapid progress and innovations for the Internet of Things (IoT) at the IoT World 2018. Covering the key technology areas of connectivity, sensing and system development, ON Semiconductor's presence will underline the advancements the company continues to make, and its long-term commitment to driving innovation and adoption in a sector that is gathering rapid and exciting momentum.


ON Semiconductor Rochester Assembly and Test Facility Expands Manufacturing Operation

PHOENIX, Ariz. – May 9, 2018 – ON Semiconductor Corporation (Nasdaq: ON), driving energy efficient innovations, is excited to announce the expansion of their manufacturing facility in Rochester, New York. The site develops and manufactures image sensor devices for commercial, industrial and professional imaging applications, including machine vision, surveillance, traffic monitoring, medical and scientific imaging and photography.

More Press Releases…
If you are a member of the press and are interested in receiving ON Semiconductor press releases via email, please complete the form below.
Language Preference:
English Japanese Chinese

ON Semiconductor In The News
More Articles…

Events
Upcoming Tradeshows
Webinars & Webcasts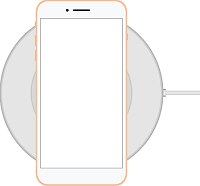 Introducing the First 15W Qi WPC Compliant Wireless Charging
by ON Semiconductor – 2018-05-17
Wireless Power is a key functionality in modern power management designs. ON Semiconductor's vision is to enable ubiquitous and flexible wireless power solutions that fit seamlessly in our lives and can charge multiple portable devices with various power requirements. For this vision, ON Semiconductor offers solutions that support transmitter and receiver designs.
Recently, ON Semiconductor released the first 15 watt (W) Qi WPC compliant wireless charging device.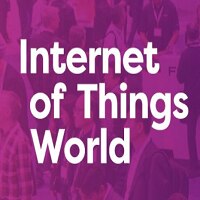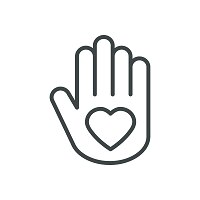 ON Semiconductor Gives Back With Employee Volunteer Program
by ON Semiconductor – 2018-05-10
Do you know a favorite, local charitable organization, educational institution, or government entity in need of volunteer labor? With thousands of opportunities around the country there indeed is no shortage in organizations to volunteer with.
At ON Semiconductor giving back to the communities around is core to our company's values. As a result the Employee Volunteer Program (EVP) was created as one more way the company can support the communities around us.

More Blog Posts…