Wide Bandgap Solutions
Silicon Carbide (SiC) and Gallium Nitride (GaN) are the next generation materials for high performance power conversion and electric vehicle. These wide bandgap (WBG) materials will power future applications for high performance in the following areas;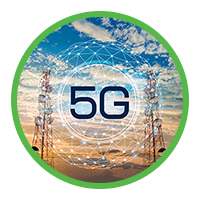 As a leading provider of power management products, ON Semiconductor is developing the full ecosystem of parts to support wide bandgap power designs, including SiC diodes and SiC MOSFETs, GaN HEMTs, SiC and GaN drivers and integrated modules.
Highest Reliability:
ON Semiconductor's SiC devices have a patented termination structure which provides
superior robustness for harsh environmental conditions.

H3TRB Testing (High Temp/Humidity/Bias), 85C/85% RH/85% V (960V)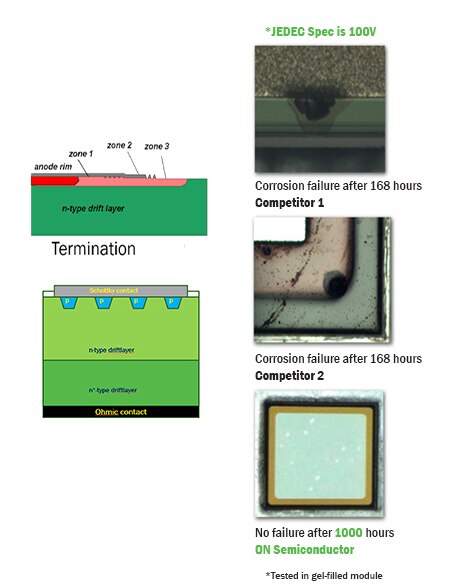 Robustness:
ON Semiconductor Schottky Barrier SiC Diodes always maintain the best in class behavior in regards to leakage.
SiC Diodes Ruggedness – Reverse Leakage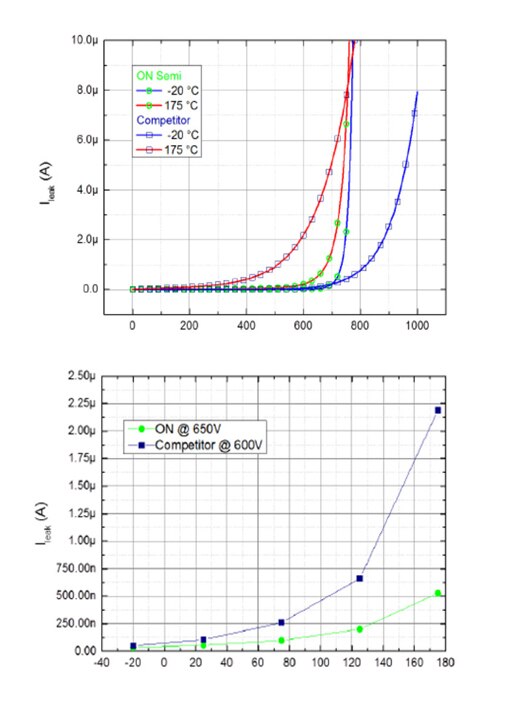 Ruggedness:
SiC Diodes Ruggedness – Surge and Avalanche
Surge current waveform of a 650V/30A ON Semiconductor SiC diode

Avalanche current waveform of a 650V/30A ON Semiconductor SiC diode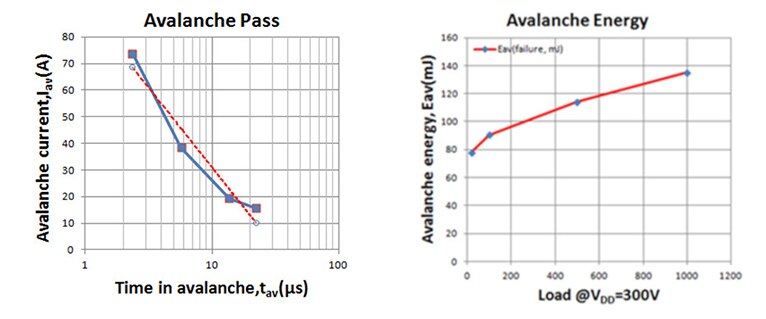 Tj-max limits the avalanche capability of the device
Test to failures were consistent and repeatable indicating stable process
Higher Switching Frequency | Lower Power Loss | Higher Efficiency | Higher Power Density
Less Components | Smaller Size | Lower Weight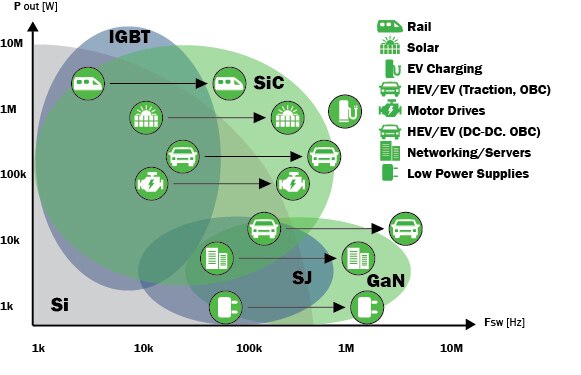 Reducing Size & Increasing Efficiency with
the Disruptive Technology of Silicon Carbide
Design Supports:
We provide physical spice models that help design engineers to realize their application performance in simulation rather than costly measurements cycles. Our predictive discrete modeling enables system level simulation where parts can be optimized for system level figures of merit, such as efficiency and not just component level figures of merit, such as RDS(on).
Standards:
ON Semiconductor is a member of the JEDEC Wide Bandgap Standards Committee. We are contributing the development of universal standards to help advance the adoption of wide bandgap (WBG) power technologies.