Strata Developer Studio
The Strata Developer Studio is a cloud-connected development software to provide a seamless, personalized and secure environment for engineers to evaluate, test, and design with ON Semiconductor technologies with the numerous released and upcoming Strata enabled evaluation boards, evaluation kits, and reference designs in various applications within Automotive, Industrial, Cloud Power and IoT solutions.
Benefits
Ability to measure, test and control many different design parameters for fast, simple and customized evaluation experience
Complete design collateral such as, schematics, layouts, block diagrams, user guides, test reports, data sheets, and much more in one place
Automatic over-the-air updates to ensure Strata Developer Studio has the most up to date materials and features all the time
Out of the box experience to provide an ultimate user-friendly experience
Various filters are available in Strata Developer Studio to provide the user an ease of search to find the right solution for them in one click
Awards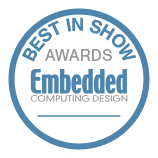 Strata Developer Studio™ Wins IoT World Best in Show Award
Strata Enabled Hardware Solutions
Strata Upcoming Hardware Solutions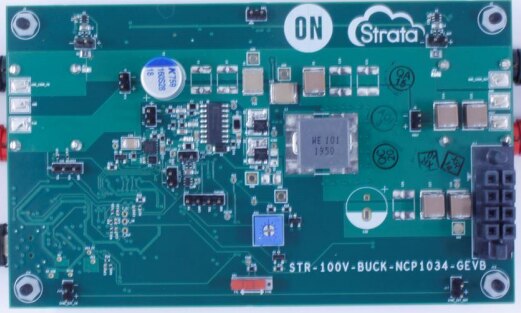 Strata NCP1034 100V Buck
The Strata NCP1034 100V Buck Converter offers a programmable output voltage from 5 - 24V for 60 - 100V input voltage applications.
Strata New Released Videos
Strata-Enabled Automotive Tail Lights LED Driver Evaluation Board
The Strata-Enabled Automotive LED Taillights Evaluation Board Kit offers an easy to use...
Watch Now
Strata-Enabled Optimal Motor Drive for 12V System Products
The LV8548MC is a 2-channel low saturation voltage forward/reverse motor driver IC.
Watch Now
Unboxing the RSL10 Mesh Platform
I have here the RSL10 Mesh Platform which is a versatile and easily configurable development kit that enables Bluetooth® Low Energy...
Watch Now