Welcome to a New Era of Wi-Fi Connectivity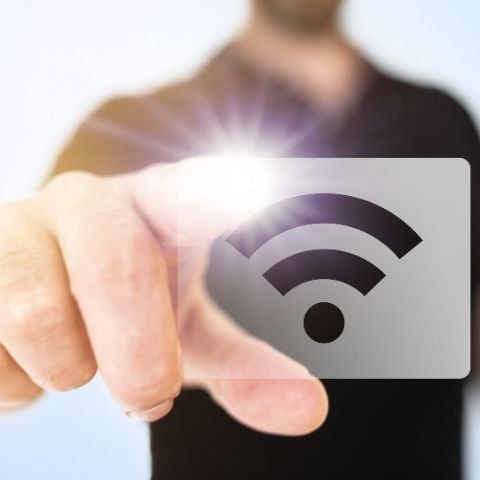 by
Laurent Pierrugues
- 08-10-2020


In this modern world we are living, the importance of connectivity technology has never been so ubiquitous, as it is ingrained in everyday life and tasks. Our world gets smaller due to the enhanced ability to connect, regardless of distance or location. Parents and grandparents can connect through video chats and work from home is only possible because of digital phone/video calls, email and VPN. In today's connected society, Wi-Fi, or Wireless Fidelity, is the most popular connectivity technology. While Wi-Fi has been around for over 20 years, like most areas of technology, it is constantly evolving in order to adapt to the internet needs of today and tomorrow. When Wi-Fi was first introduced to our lives, the accessibility and the types of communication we could send were limited. Initially, wireless connectivity was primarily used for emails. With the rise in all types of streaming and online gaming services, demand for enhanced connection speeds and user scalability, Wi-Fi capability has been extended to bring us to the sixth generation of Wi-Fi, also known as Wi-Fi 6.
With the acquisition of Quantenna in 2019, ON Semiconductor broadened its portfolio of connectivity solutions. Now ON Semiconductor provides best-in-class, competitive solutions with the QCS-AX Access Point being one of the latest offerings. One of the main challenges of wireless connectivity is inter-operability, meaning that access points need to communicate properly with all kinds of clients, such as cell phones, laptops, or even printers or other Internet of Things (IoT) devices. In order to archive such goals, IEEE standardization groups have been created. They ensure that all devices transmit predefined sequences with the right data format. The receiver, from the oldest to the latest Wi-Fi technologies, will be able to process the sequence and assure optimal performance in acquaintance with their capability. While Wi-Fi Alliance, on the other side, will provide product certification, which ensures that devices sold on the market are compatible with such specific standards.
In our homes, office, or even outside, Wi-Fi creates a local network comprised of access points, covering a certain geographical area, and numerous clients, spread around with different data demands and delayed connections. And with the high presence of wireless devices, the Wi-Fi network needs to provide high throughput while being flexible enough to handle a large number of clients, without increasing the latency of the overall Wi-Fi ecosystem. Previous generations of Wi-Fi standards were not designed to handle today's needs and show limitations when a person uses for data-intensive streaming and gaming. That's why, IEEE developed 802.11ax standard, commonly known as Wi-Fi 6, which is supported today in our QCS-AX chipset products. Wi-Fi 6 technology provides the greatest ability to accommodate a larger number of users simultaneously as its increased data throughput and user scalability at their best.
One of the biggest challenges in developing the QCS-AX was the complexity of the chipset. Wi-Fi, in general, relies on a complex system on chip (SoC), which offers the processing speed of dedicated hardware blocks and the flexibility of inter-connected digital signal processors (DSPs). And to build such a SoC project, it requires a lot of time, money and manpower. This can take up to two years of engineering resources with a team of 100 people to ensure a high-quality end product. Each team member has its specific and complex tasks and they all need to execute them properly in a timely manner. The breadth of skills is enormous. You need an ASIC team to design hardware blocks, a software team to program DSPs and system engineers to ensure the overall functionality and the validity of the algorithms. Radio Frequency team will manage the Front End which allows the radio transmission at the right frequency (2.4, 5 or 6GHz), and Hardware team which builds the board and connects all the blocks together while minimizing noise, interference and cost. And let's not forget all the quality and field teams which assure the product quality and its acquaintance with the needs of our customers. The process is extremely important to coordinate all the teams and the amount of work involved. Finally, when the chipset is back from the foundry, the final tweak is added to deliver a product that fits our customers' needs and ultimately boosts consumers' experience.
Research showed that American households today have an average of more than 10 connected devices, be it a smartphone, a computer, a smart speaker, or other IoT devices. With the presence of the COVID-19 pandemic, we have seen an increase of streaming services to ranging from at-home-learning in the education sector to virtual board of director meetings for the business sector. A reliable digital source for transmitting and receiving data has never been more prevalent. While the 5G network is extended worldwide, Wi-Fi will always be the robust end-user internet connectivity technology at home, at work, or even outdoors. And we will continue to build into it our digital needs. Wi-Fi 6 is the right step in that direction as it allows efficient data distribution to different clients while helping to reduce latency and increase airtime efficiency. While we do not know yet what will be the next digital challenge in the coming years, current and future Wi-Fi products will continue to evolve to accommodate the connectivity needs our society is building on.
For additional information about Wi-Fi in smart home hubs and gateways, watch our below video recap from our recent IoT technology seminar
Parts mentioned in the video:
Be sure to subscribe to our blog and follow us on social media to receive the latest updates on our technologies, solutions and company news!

reaction successful
Comment
Linda Bergh
2020-08-20 00:00

Comment rating:

0
Cool!