Home > Blog > Innovation >
What are the benefits of ATPAK over DPAK?
What are the benefits of ATPAK over DPAK?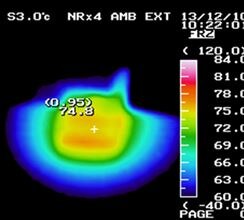 by
Yasunari Noguchi
- 12-08-2016


Semiconductor device technology continues to develop, enabling existing applications to be better fulfilled as well as facilitating new applications. Recent innovations have fundamentally improved the package technology in ways that are especially relevant for automotive and power-oriented applications.
Currently, the de-facto standard for MOSFET packaging is the DPAK - a three pin surface mount device with a large mounting tab for optimal thermal conduction and physical strength. The small size and convenient tape-and-reel packaging have made the format very popular, especially in automated manufacturing environments.
Despite its popularity, the DPAK does have drawbacks. Many components in today's ultra-thin designs are substantially lower than the DPAK's 2.3mm height. Also, the very thin (~70um) wire bonds used in a DPAK limit both thermal and electrical performance, even when multiple bonds are in parallel. This also restricts the ability to reduce RDSON as demanded by modern power-related designs.
To address these limitations, ON Semiconductor's ATPAK ('Advanced Thin PAcKage') has been introduced as a next-generation package for modern power designs. The ATPAK has a height of just 1.5mm with the same footprint as the DPAK, leading to a 35% size reduction while remaining backwards compatible with existing DPAK designs.
The ATPAK replaces the wire bonds of the DPAK with a new copper clip facilitating a reduction of the package thermal resistance, and enabling far greater densities in power-oriented designs. The clip's substantially greater cross-sectional area minimizes RDSON, increasing efficiency and reducing power losses and heat generation as well as increasing the current carrying capability to 100A, a level only reached before by the D2PAK - some 7x larger than the ATPAK.
ON Semiconductor conducted benchmark tests to compare the thermal performance of the DPAK with the new ATPAK package. The results show that the new clip-bonding technique used in the ATPAK delivers improved thermal performance. Furthermore, the ATPAK's ability to dissipate heat better than the DPAK - despite 35% less volume - results in a 6.2℃ lower junction temperature and, consequently, greater reliability.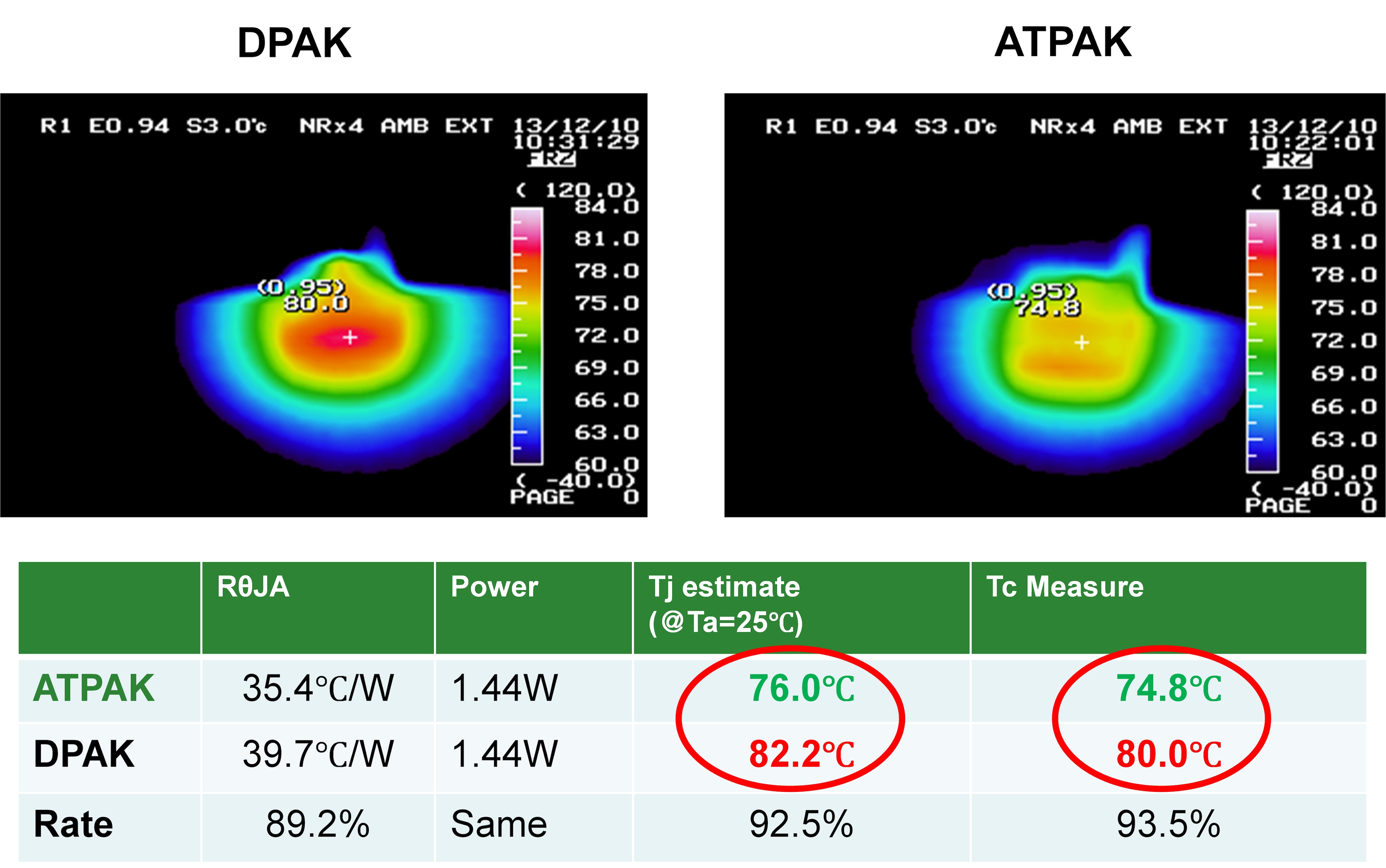 Automotive ATPAK MOSFET solutions from ON Semiconductor offer a full suite of products for a variety of automotive applications. New N- and P-Channel devices with the ability to handle currents up to 120A (ID Max) and sub-5 milli-Ohm values for RDSON that allow for high-efficiency operation in demanding applications are planned for the future.

ON Semiconductor's ATPAK package is compatible with DPAK, yet 35% smaller in volume