NOIX1SE012KBLFB-GEVB: XGS 12000 Imaging Headboard (Color)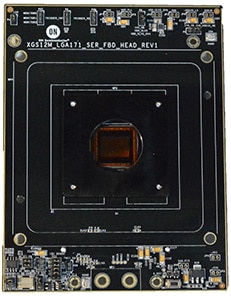 The NOIX1SE012KBLFB-GEVB Imaging Headboard enables evaluation of the color version of the XGS 12000 image sensor. A color XGS 12000 is included with the headboard, and full 24 lane output is supported. Note that evaluation also requires the Demo 3 Imager Board (AGB1N0CS-GEVK) as well as the AGBAN6CS-GEVK Frame Buffer Card.
Evaluation/Development Tool Information
Your request has been submitted for approval.
Please allow 2-5 business days for a response.
You will receive an email when your request is approved.
Request for this document already exists and is waiting for approval.