IAS1MOD-ARX3A0CSSC090110-GEVB: ARX3A0 Color 121° DFOV IAS Module, 1/10/3-inch, 0.3 Mp Rolling Shutter Prototype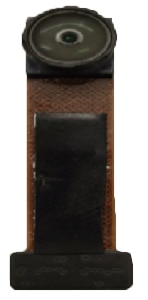 The ARX3A0 Color 121° DFOV IAS Module is a 1/10.3-inch, 0.3 Mp fast rolling shutter prototype, which allows for easy development of low power, compact cameras based on the ARX3A0 CMOS image sensor. Part of the IAS module family from ON Semiconductor, the ARX3A0 Color 121° DFOV IAS Module includes standardized connectors, layout configuration and OTPM protocols. The module features the ARX3A0 CMOS image sensor, which provides advanced 360 fps mono imaging for applications including machine vision and artificial intelligence. To get started with the ARX3A0 IAS Module, you will also need: Note: The modules are offered from ON Semiconductor as prototypes not intended for production shipments; however, manufacturers can work with ON Semiconductor distribution partners for equivalent mass production versions DevSuite Software Using the DevSuite software, developers can easily test and characterize the ARX3A0 sensor. The software also allows developers to display images directly from the sensor. The DevSuite software is available online. For image sensor firmware and additional documentation, contact your local sales support.
Evaluation/Development Tool Information
Your request has been submitted for approval.
Please allow 2-5 business days for a response.
You will receive an email when your request is approved.
Request for this document already exists and is waiting for approval.